Do you know how long to age wine? Do you know which wines age best? Keep reading to find out how to age wine and why to age wine, and why you may not need to at all!
If you've been reading this blog for a while, you may have noticed that most of our vacations revolve around wine.
Whether it's Walla Walla, Sonoma, Paso Robles, or even Italy, we always like to bring home some wine from those trips and save them for a bit, so that when we do decide to open them up, it immediately brings back memories of those amazing places.
Over time, our wine collection has grown a bit out of control. I've got countless cases of wine buried underground in our crawl space, and one of the "veggie" drawers in our fridge is dedicated solely to white wine, but it's been evident for a while now that we need a good wine cooler.
Enter this beauty – the Newair 24" Built-in 46 Bottle Dual Zone Wine Fridge in Black Stainless Steel (Model No. NWC046BS00).
↓↓↓↓↓
It not only holds 46 bottles, but it also has dual zone cooling technology, meaning that I can store our white wines at a colder temperature in the top of the unit (freeing up that veggie drawer in the fridge) and our red wines down below, at a slightly warmer temp.
I love how its minimalist black stainless design fits perfectly into our home decor too. Its sleek, stylish and modern.
But my favorite part about this wine cooler?
It fits larger (wider) bottles like Pinot Noir bottles and Champagne bottles. Which just so happen to be two of my favorite wines… Total game changer!
PS – This would make an amazing gift for the holidays too!
Wine Storage Temperature
The ideal wine storage temperature is between 55 – 59 °F but I like to be able to open up a bottle of white wine straight from the fridge without further cooling, so I normally keep them at around 40-degrees. The key point is to be sure to store your wines in a location where the temp is cool and consistent. Studies have shown that wine stored at room temperature age up to four times faster than those stored chilled!
How Long to Age Wine
So just how long can you age those wines? In general, red wines can age longer than white wines. And red wines with the most structure can age the longest of all – think bone dry Italian varieties like Barolo, Barbaresco and Nebbiolo. Here are some of the most common varieties of wine and their suggesting aging times:
Aging Red Wine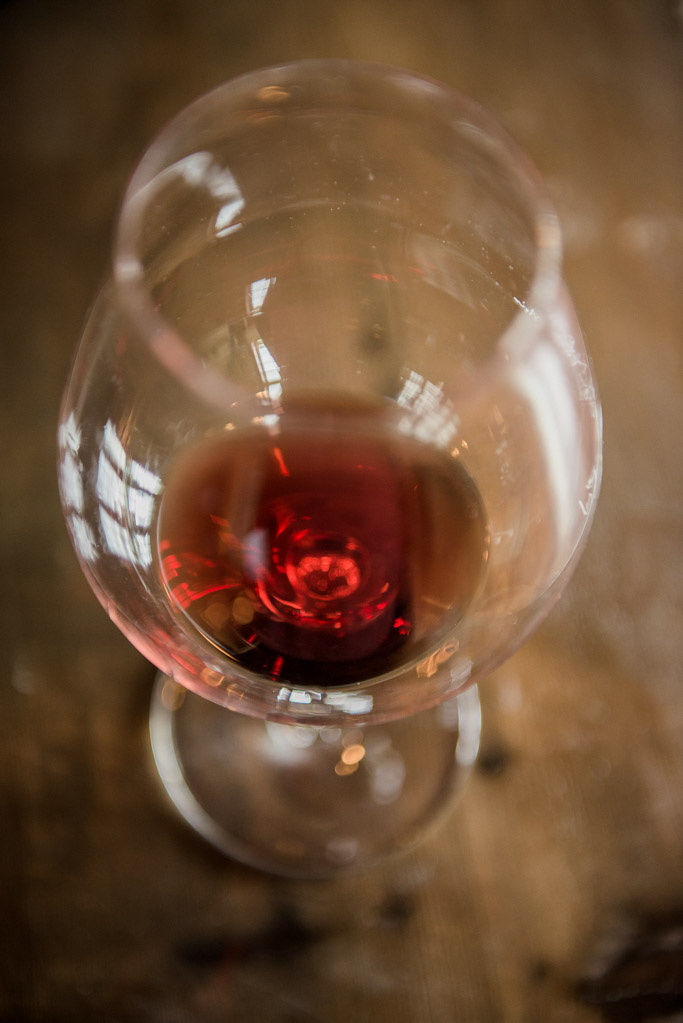 Aging White Wine
Riesling 3-5 years
Chardonnay 2-3 years
Pinot Gris 1-2 years
Sauvignon Blanc 1-3 years
Aging Rosé Wine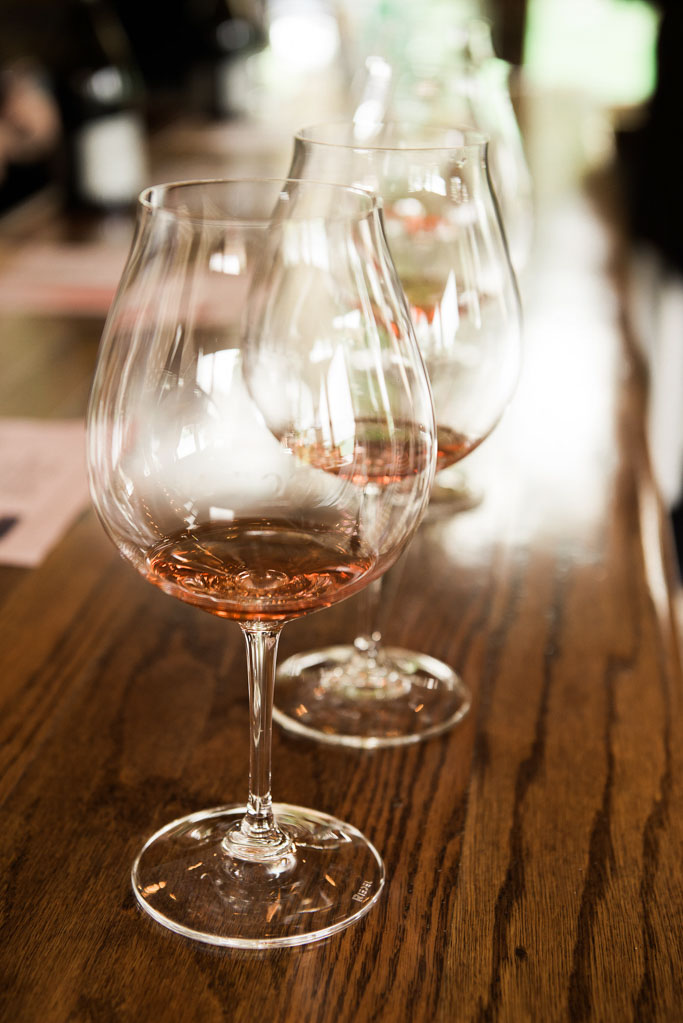 Why to Age Wine
It's important to note that aging a wine doesn't necessarily make it better. Rather, it makes the wine different. The wine inside those bottles is actually living, and it changes from year to year – it's constantly evolving. If you sample a wine and you like the way it tastes now, by all means, go ahead and drink it!
How long to age wine is up to you. I actually find that in general, I prefer younger wines. The main reason that we store our wine is for the nostalgic reasons mentioned above – Pulling out special bottles from our past trips and being brought back to that place and time.
Another reason I might store wines is if I come across a particular vintage of wine that I really love. The 2013 vintage of Oregon Pinot Noir, for example, is my absolute favorite. The problem is, I can't stop drinking them… I always reach for them first. That's why I've got at least five bottles of it buried under the house. It's a struggle to get to them and I'll maybe access them once a year, when I can pull out a bottle or two to enjoy.
PS – our wine fridge is the Newair 24" Built-in 46 Bottle Dual Zone Wine Fridge in Black Stainless Steel (Model No. NWC046BS00). It retails for $1,299. They also have plenty of smaller units to choose from. Plus, NewAir is giving my readers 10% off any wine cooler on their site with the promo code ERIN_10. How awesome is that?
Disclosure: I teamed up with New Air to bring you this post on how long to age wine. As always, all opinions are my own.