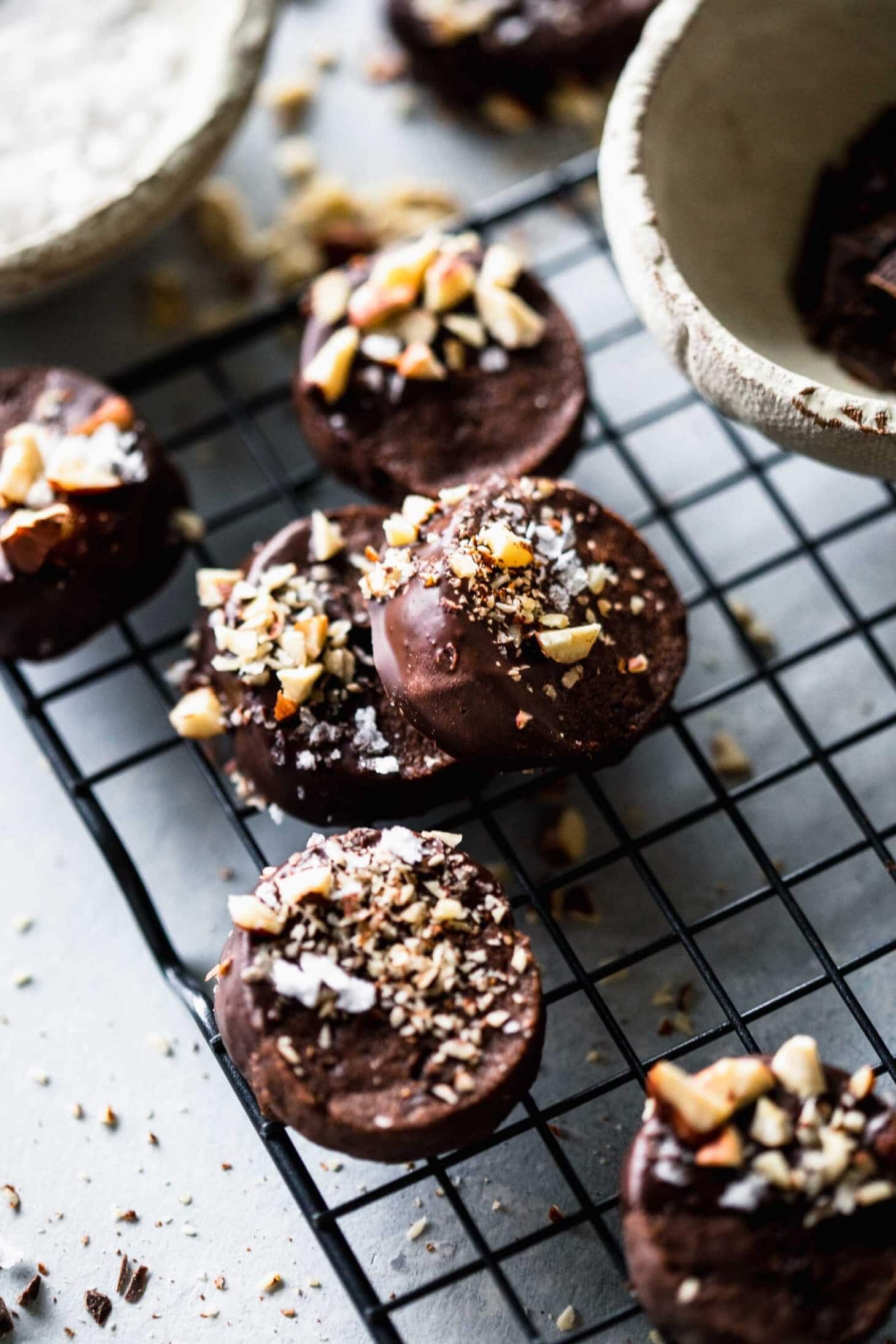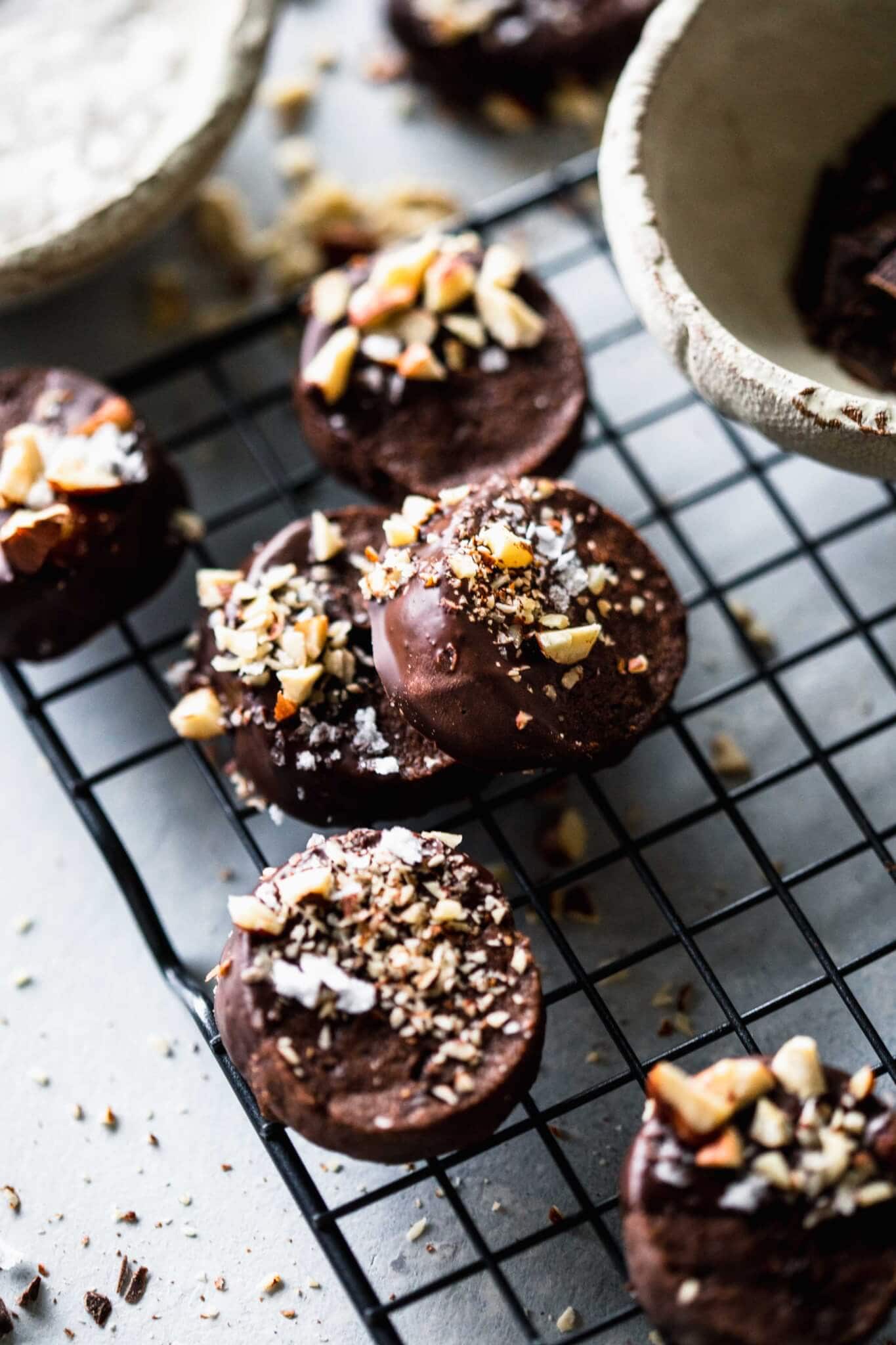 Chocolate Shortbread Cookies with Hazelnuts & Sea Salt have an intense chocolate flavor, without being overly sweet.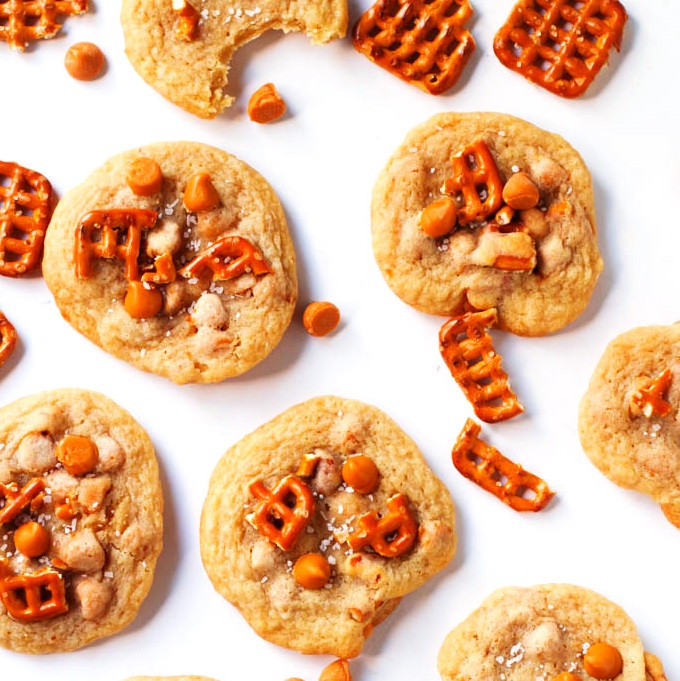 These Pretzel Cookies with Butterscotch Chips are sweet, salty, crunchy and amazingly delicious! Give your everyday cookies an exciting twist with this fun recipe.
Chocolate dipped shortbread cookies are simple, yet delicious. A perfect, sweet holiday treat!