The 2016 FEAST Sandwich Invitational was held on Thursday, September 15th at the RoseQuarter Commons. It was my first FEAST event, and it didn't disappoint! 14 of the best chefs in the country pulled up their tube socks for the annual sandwich showdown.
Columbia Crest, Double, Double Canyon, INTRINSIC, Seven Falls Cellars and St. Michelle Wine Estates were all there pouring their best bottles, along with some fantastic cocktails from Don Julio, Hendrick's Gin, House Spirits Distillery, and Rachel's Ginger Beer.
Like all of FEAST events, the net proceeds of the Sandwich Invitational go towards ending childhood hunger in Oregon through Partners for a Hunger-Free Oregon. Over the last four years, Feast has raised over $230,000 to help end childhood hunger. Pretty awesome!
I was lucky enough to have my friend Deann join me on this eating adventure and all of the amazing photographs are courtesy of her. Here's our journey – In photographs:
Duck club with boar bacon, frisee, quince mayo and green onion relish from Bunk Sandwiches.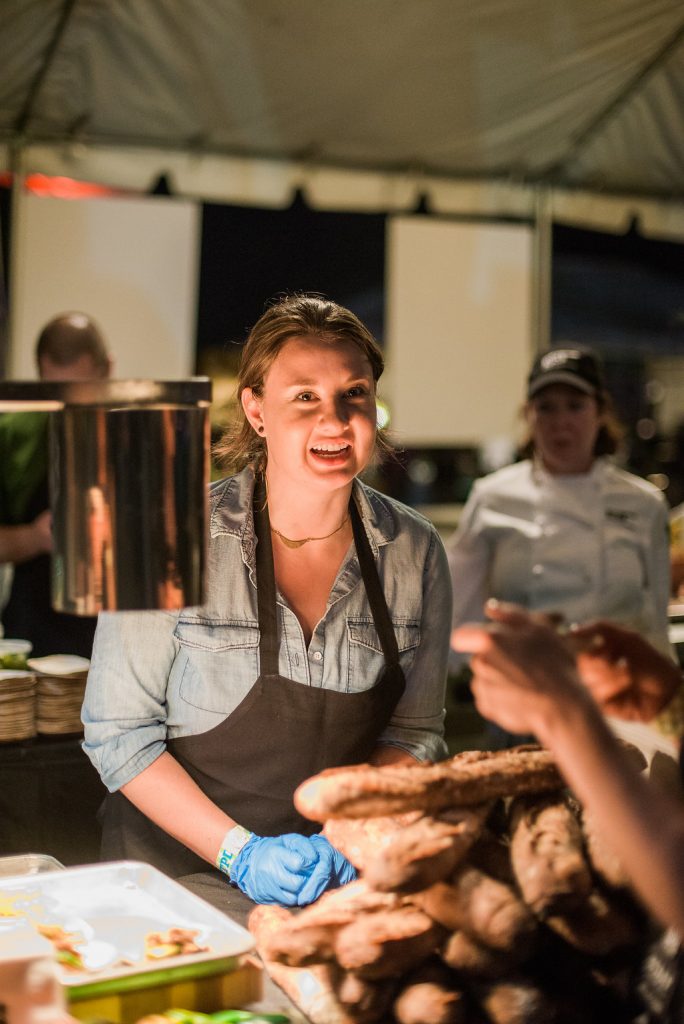 Gin & Tonics courtesy of Hendrick's Gin.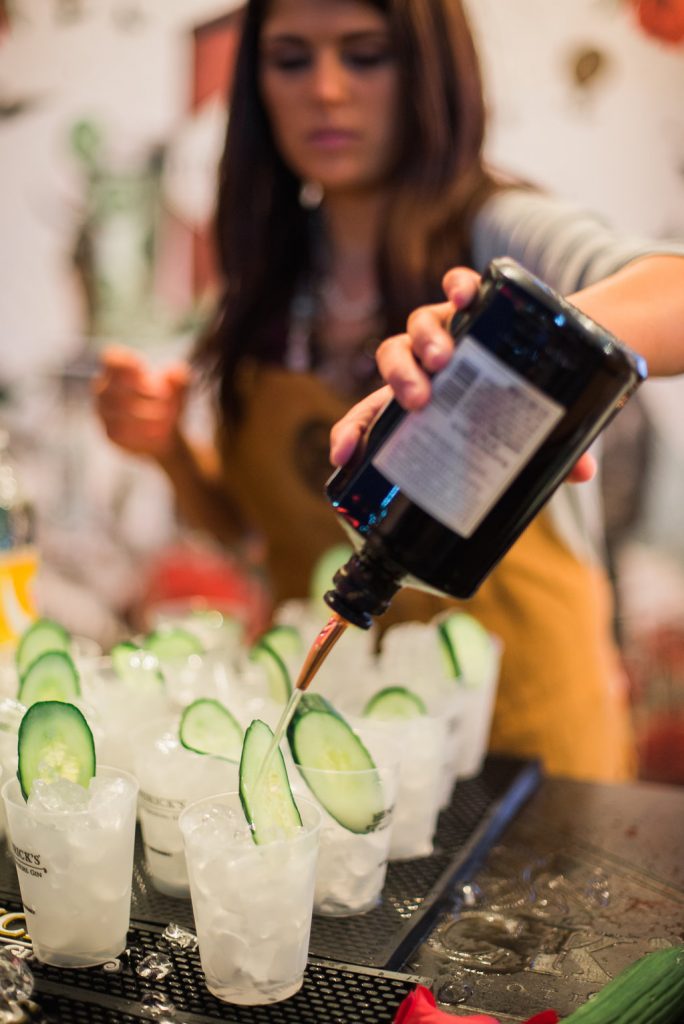 Bacon Kimcheese Dog by Sarah Schafer of Irving St Kitchen
Filet-O-Fish by Ryan Fox – Nomad.PDX: This one was pretty awesome. Who doesn't sneak one of these from Micky D's every once in a while…? A bit hit at the event!
Moscow Mules using Rachel's Ginger Beer – These were fantastic!!! I hear that they are opening up shop in SE Portland this Fall!