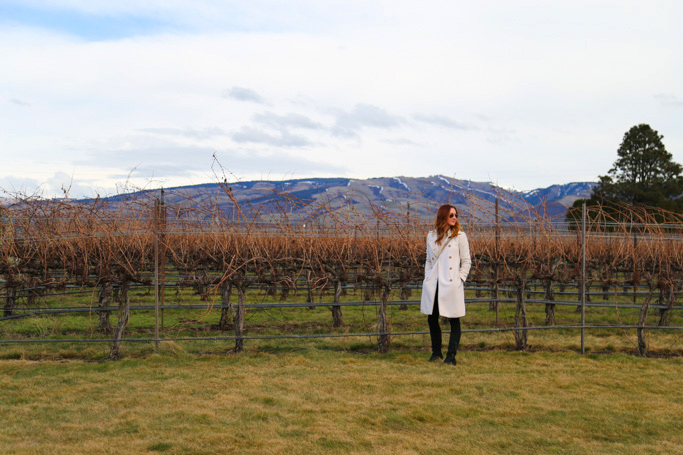 Rasa Vineyards is located on the outskirts of Walla Walla, with a fantastic view of the Blue Mountains. Their tasting room is located in the actual wine production facility. So, when you're tasting Rasa's wines, you have the true feeling of being immersed in the wine production process. Steel tanks are located outside the tasting room, overlooking the vines growing onsite, and the inside of the production facility is filled with fragrant, oak barrels.
We first visited Rasa Vineyards about two years ago, when they shared their space with Mackey winery. Back then, there were two tasting stations set up for each producer. But today, Rasa fully occupies the space and has created a more private, warm, intimate tasting room with large glass windows that look out to the oak aging barrels and the production space.
Rasa Vineyards Wines
Rasa first won me over with their Composer Riesling – Dry with hints of summery fruits and just begging to be paired with some spicy Thai food. Riesling is currently the only white wine being produced by Rasa – After that, you'll delve into their big, bold reds that Walla Walla is so well known for – Syrah, Grenache, Cabernet Sauvignon, Merlot.