Ghost Hill Cellars in Carlton, Oregon has a story to tell – And it's not just about ghosts. This is a story of family, farming and Pinot Noir.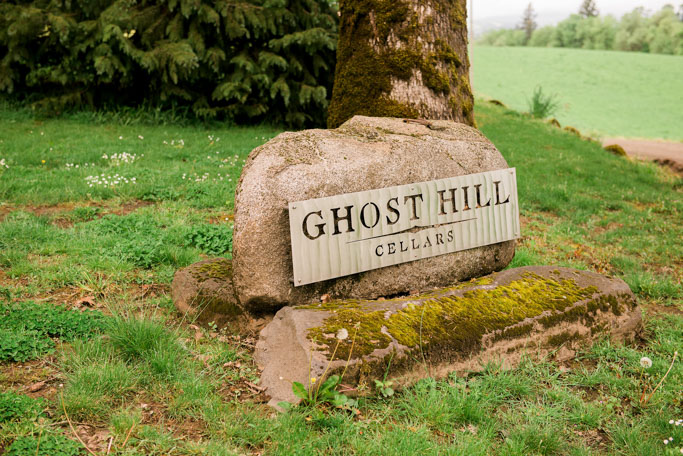 First thing's first – Why the name? Is there really a ghost? Yep! Legend has it that during Oregon's gold rush in the late 1800s, a miner travelling to Portland camped for the night at the top of what is now known as Ghost Hill. During his sleep, someone invaded the camp, killed the miner and horse, and ran off with his stash of gold. It's said that that miner can still be seen to this day, wandering the hill, searching for his stolen gold. Spooky, right? I don't think I want to be around once the sun goes down…
When the sun goes down I want to be enjoying a bottle of Ghost Hill Cellar's Pinot Noir Blanc and watching an episode of the Real Housewives.
Pinot Noir is what Ghost Hill Cellars does. Their wines are produced from 100 percent estate grown fruit and their 1,000 case a year portfolio includes a Pinot Noir Rosé, Pinot Noir Blanc, a Pinot Noir labeled with the Bayliss-Bower single-vineyard designation, and a Prospector's Reserve Pinot Noir.
Ghost Hill Cellars is truly a family affair. Mike Bayliss is a fourth-generation farmer of this land in the Northern Willamette Valley. He and his wife, Drenda, live in the same farmhouse he grew up in, which is located onsite, just next to the recently opened small tasting room which was hand built by Mike and his son, Michael. It features a sliding barn door and reclaimed windows from the nearby Trappist Abbey Church.
Drenda and Mike have been married since 1967, and have been through a lot together. As a farming family, there have been tough times, and times when they were not sure if they would be able to maintain the farm that has been in the Bayliss family for 100+ years. It was Drenda's idea to plant a vineyard, sell the grapes, and in time, make wine.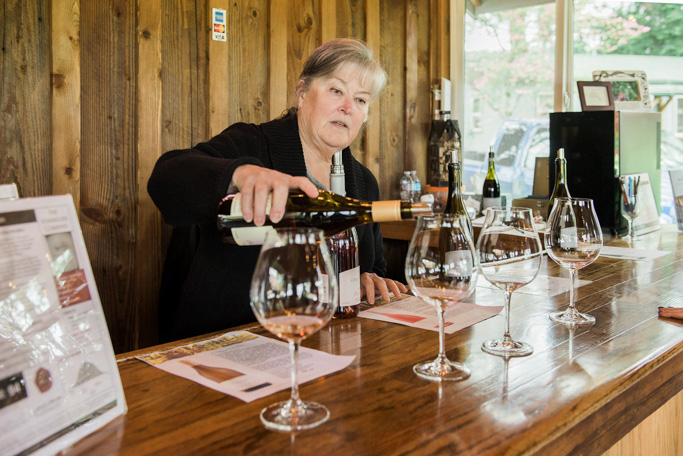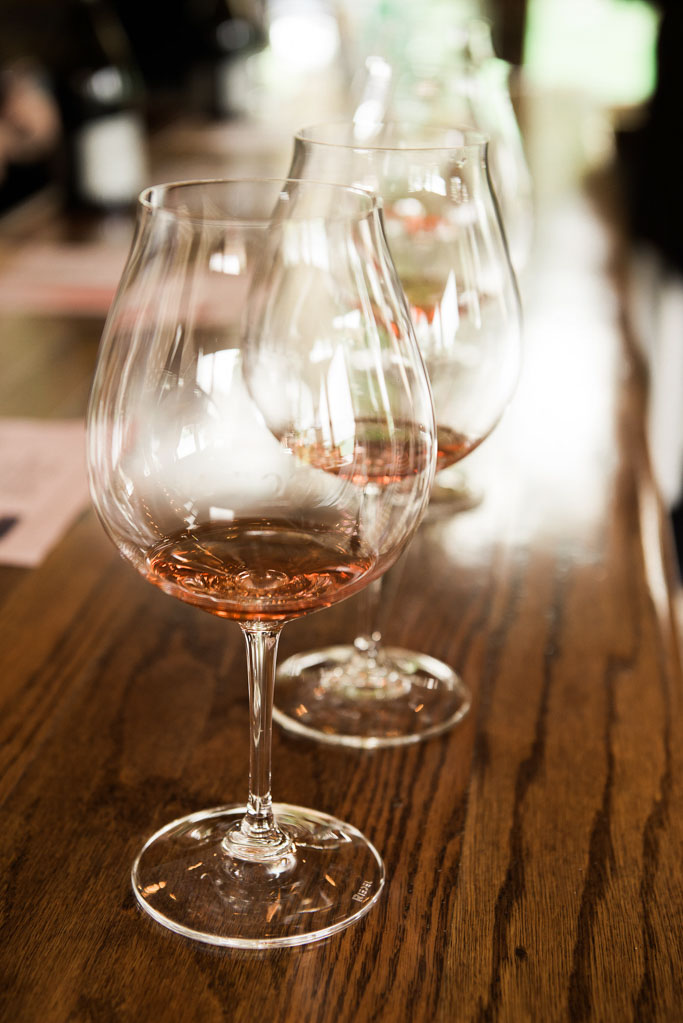 In 1999, Mike and Drenda began growing grapes on their 234-acre property, along with oats and wheat which are still being farmed there as well. Mike loves the farming aspect of the business. His happy place is on the tractor. The actual winemaking process is handled offsite at the historic Ponzi Estate Winery by long time winemaker Eric Hamacher. He takes a gentle approach with the grapes, allowing each unique vintage and vineyard to speak for itself.
And boy, did the wines at Ghost Hill Cellars speak. The Prospector's Reserve Pinot Noir gives you soft tannins, dark fruit and aromas of baking spices. The Pinot Noir Rosé has notes of juicy strawberries, watermelon and a good acidity to it. And, we all agreed, that the Pinot Noir Blanc had to come home with us. This unique wine makes for the perfect summer sipper.
The Ghost Hill Cellars' tasting room is located at 12220 NE Bayliss Road in Carlton, Oregon and open Friday – Sunday from May 1st until Thanksgiving, 12 pm – 5 pm. Tasting fee is $10.
Note: Our tastings at Ghost Hill Cellars were complimentary. I was not compensated in any other way for this post and, as always, all opinions are my own.
A special thanks to Portland photographer Deann Orr for the amazing photographs used in this post. Be sure to check out her site for more of her stunning photographs.