These Sweet Potato Dog Treats only use one-ingredient to make a healthy, homemade dog chew for your favorite pet! DIY dog treats are a great gift too!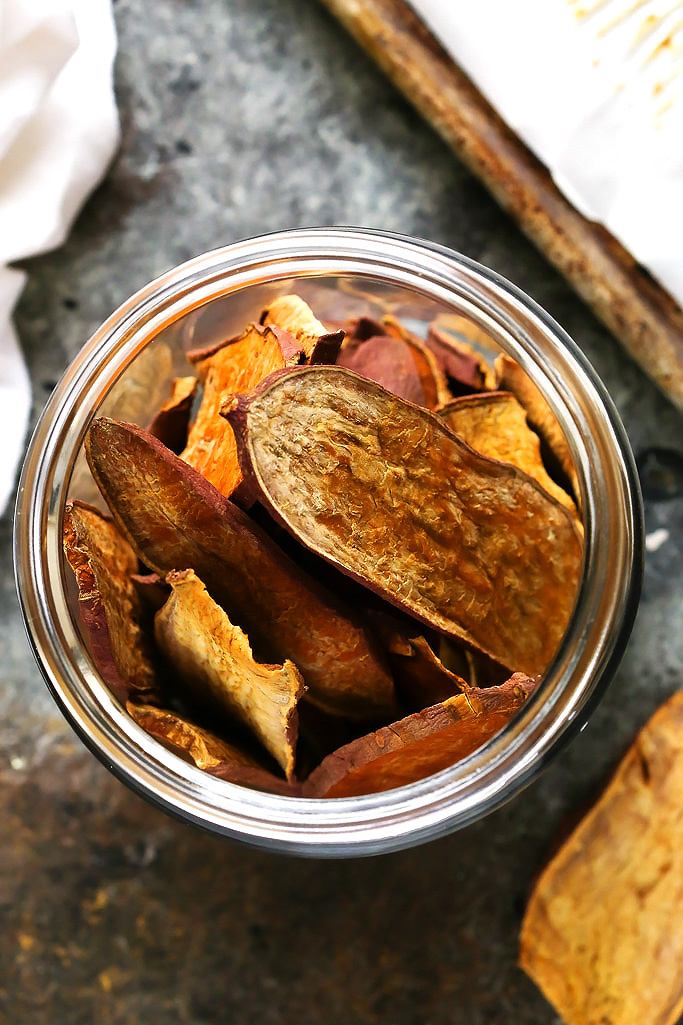 This post was originally published in 2017. It was updated in 2023 to add new content. The sweet potato dog chews recipe remains the same. Enjoy!
My boyfriend dog-napped our labradoodle last weekend.
I don't think she minded one bit.
His guys' weekend meant she got to spend a four day weekend at the beach. Running around off her leash, digging holes in the sand and basically being a wild animal. A far cry from her typical days in Portlandia which consist of wearing her Pendleton wool jacket, attending doggie daycare and then crashing for the night buried amongst all the pillows on our king-sized bed dreaming of when her next Bark Box will arrive.
And yet, as extravagant as her Portland-life may sound – She still prefers the freezing cold, pouring down rain… beach.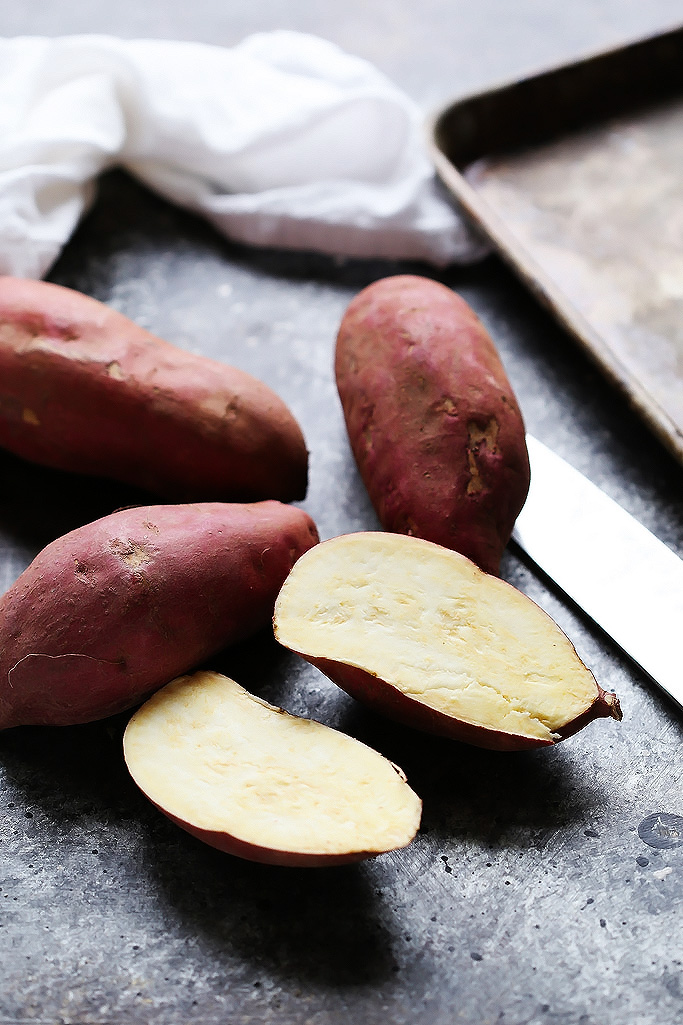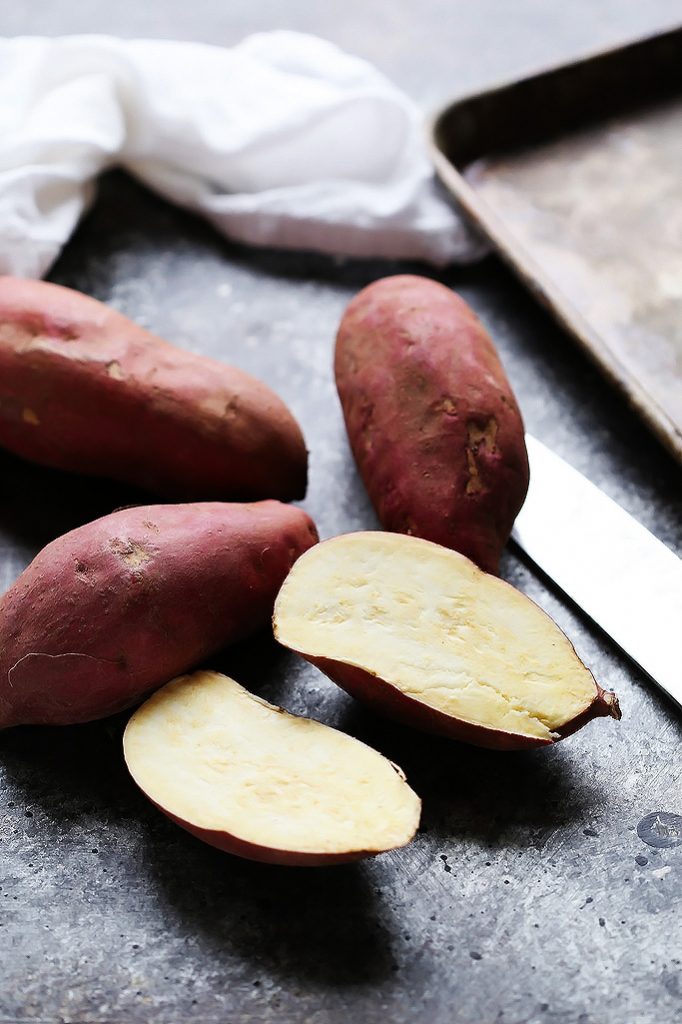 So, in order to bribe her back into liking me better the guy who takes her to the beach, I spent my weekend baking her treats. Sweet Potato Dog Chews to be precise.
Ingredients needed
It only takes one ingredient to make these healthy dog chews – sweet potatoes.
How to Make Sweet Potato Dog Treats
Start by slicing your sweet potatoes into lengthwise slices about 1/3-inch thick. Any thinner, and they'll turn into chips, but any thicker, and you'll have to cook them for ages. What we want are sweet potato chews with a lot of "chew" to them.
You can use a knife or a mandoline for this.
Arrange the sweet potato slices on a baking sheet in a single layer.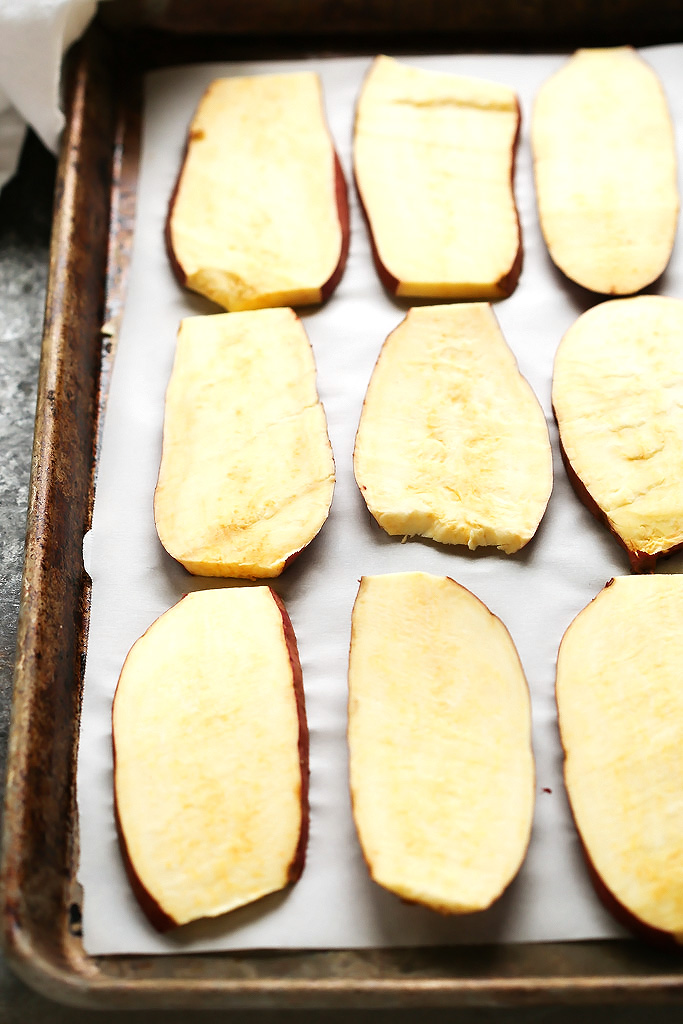 Set your oven to the lowest heat setting and let them cook away all day. For me, it ended up taking about 6 hours to get them to that perfect texture – not too soft, but not brittle either. A flip at about the 3-hour mark let me know that they were about halfway there.
Once the cooking is complete, let the sweet potato treats cool in the oven as it cools down, that helps to dehydrate the chews even further.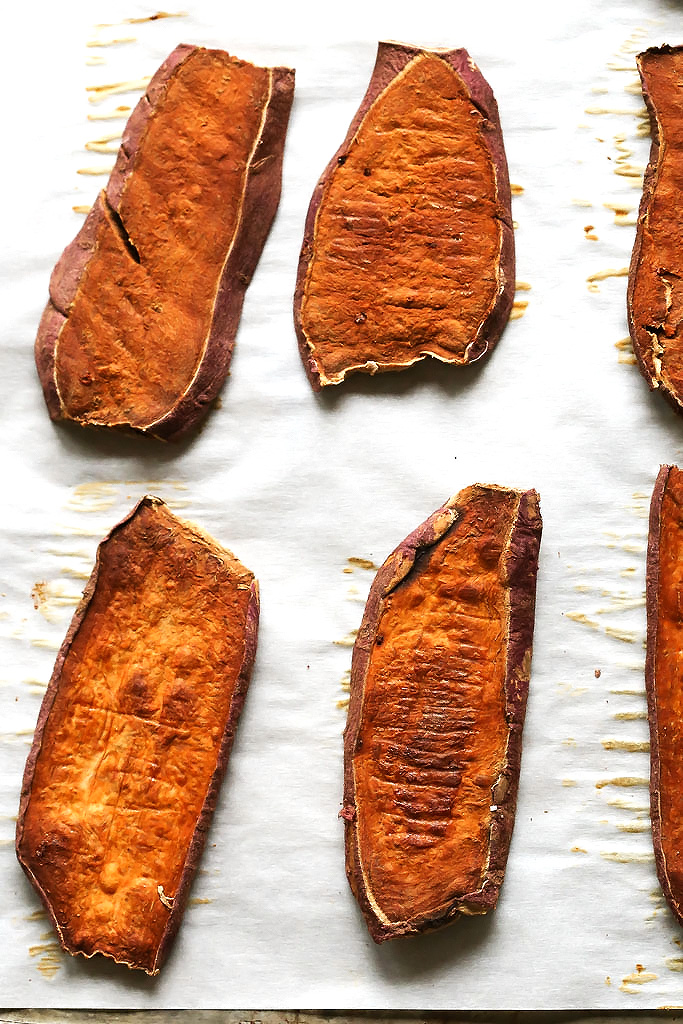 How to Store
Store the sweet potato dog treats in an airtight container in the fridge for up to 3 weeks.
Are Sweet Potato Treats Good for Dogs?
Sweet potato is a natural, healthy snack for dogs. They're high in fiber, low in fat, and contain essential vitamins like A, B6, and C.
When that sand-covered labradoodle ran back in the house after her 4-day weekend in beach-heaven, I won her back into my good graces with one little slice of sweet potato…
Redemption.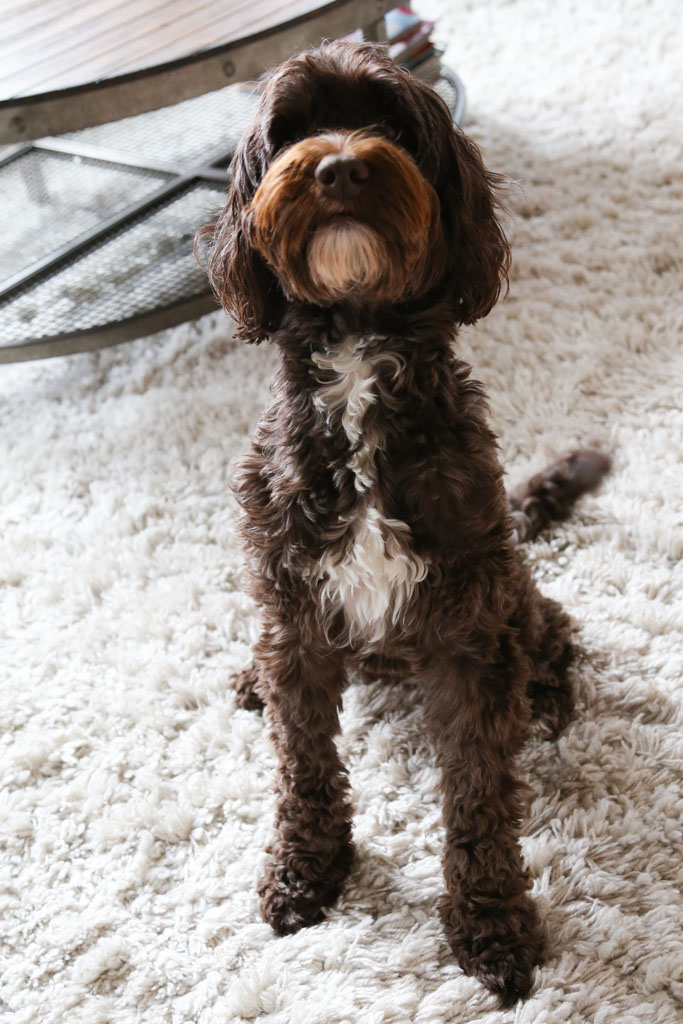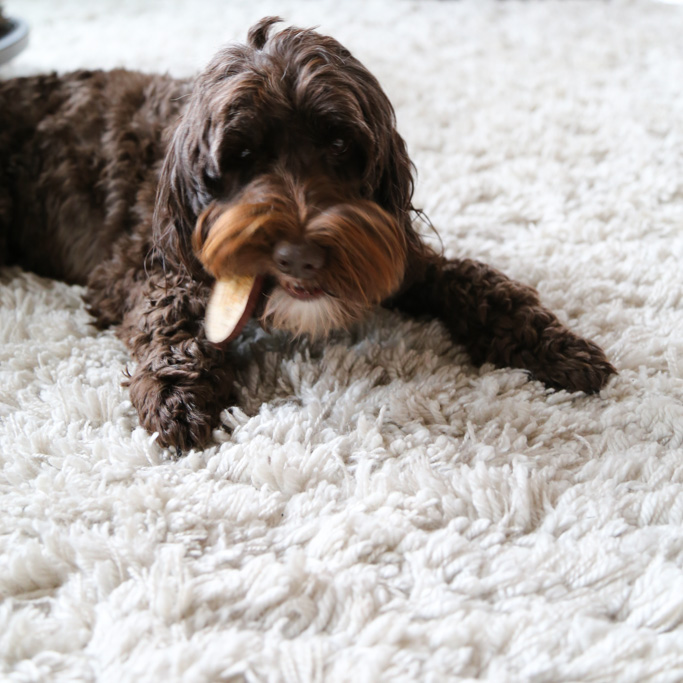 Did you try these DIY sweet potato dog treats?
If your pup loved these homemade sweet potato dog treats I would appreciate it so much if you would give this recipe a star review! Also, be sure to snap a picture of your finished dish and share it with me on Instagram using the hashtag #platingsandpairings and tagging me @platingsandpairings.
For more great Platings and Pairings recipes, be sure to follow me on Instagram, TikTok, Pinterest and Facebook.
Sweet Potato Dog Treats Recipe
These Sweet Potato Dog Chews only use one-ingredient to make a healthy, homemade dog treat for your favorite pet! DIY dog treats are a great gift too!
Print
Pin
Instructions
Preheat oven 200 degrees and line a baking sheet with parchment paper.

Slice the ends off sweet potatoes to make for easier slicing. Cut 1/3-inch lengthwise slices using a sharp knife or mandolin.

Bake for 6 hours, flipping once during the cooking time. After 6 hours, turn off your oven and leave the chews in the oven as it cools.

Store sweet potato chews in a sealed container for up to 2 weeks.
Nutrition
Calories:
22
kcal
|
Carbohydrates:
5
g
|
Protein:
1
g
|
Fat:
1
g
|
Saturated Fat:
1
g
|
Sodium:
14
mg
|
Potassium:
88
mg
|
Fiber:
1
g
|
Sugar:
1
g
|
Vitamin A:
3689
IU
|
Vitamin C:
1
mg
|
Calcium:
8
mg
|
Iron:
1
mg