It took me 30+ years to find the perfect guy, but I finally said YES!
How we met:
The old fashioned way… In a bar. We were both there to hear friends who were playing in a band that night. Just out of an awful relationship, dating was the last thing on my mind. But, Rick's persistent friend insisted that we meet. We ended up talking for a bit, but it took about a month for us to actually go out on our first date. I kept hearing from everyone that Rick was a great guy, so I decided to give it a chance. I was living in Eugene, and he was about 2 hours away in Portland. After about 2 years of dating long distance, I decided to move to Portland and we've been together ever since.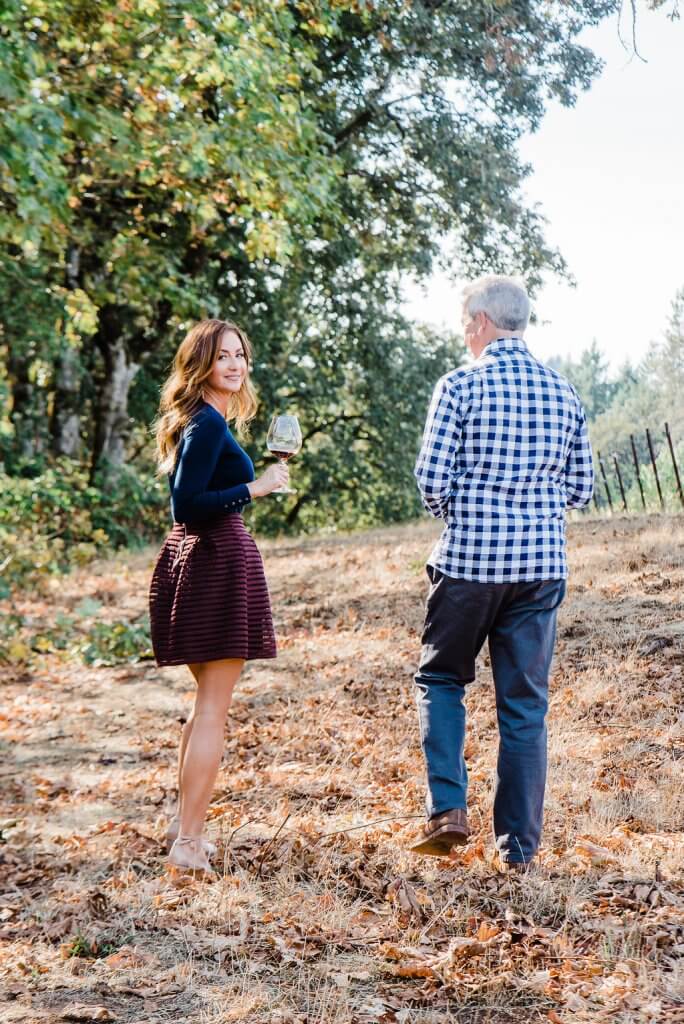 How long we've been dating:
5 years… 6 years? Time flies when you're having fun.
How he proposed:
We were on the beach in Pacific City and Rick dropped to his knees and popped the question at warp speed – "ErinILoveYouWillYouMarryMe!" I thought he was kidding because he said it so fast, but he "sped proposed" because he thought someone was coming and he didn't want it to ruin the moment.
Did you know it was coming?
Looking back on things, I should have. Rick always leaves a note for our neighbors when we're leaving our beach house. I just so happened to glance at his note the week before the proposal and it said: "See you next weekend. I'll have some exciting news to share." – I thought he was joking with them. We were getting a new dishwasher and stove installed, and I thought that was going to be his "exciting news." Also, when I got to the house the day of the proposal, I noticed he had a bottle of our good champagne stashed in the fridge… Hmmm…
What's Rick's favorite dish that you make?
I'd say it's a toss up between my Nana's Sunday Gravy recipe and my Osso Buco, and definitely my Roasted Brussels Sprouts with Balsamic Reduction.
Details about the wedding?
We're getting married at one of our favorite wineries in Newberg, Oregon. He proposed in July and we're getting married exactly one year from the date he proposed. We're still in the planning stages, but I know we'll be serving up paella, pie and a photo booth.
A special thanks to Portland photographer Deann Orr for the amazing photographs used in this post. Be sure to check out her site for more of her stunning photographs.