Cheers! The holidays are here!!! With just 10-days until Thanksgiving, and Christmas following closely behind, I thought it was time to start coming up with some festive cocktail ideas. Always in a rush to get to the booze…
This Blueberry Lemondrop Cocktail popped into my head immediately. I wanted a drink with a fresh, bright flavor, that tasted a bit like summer, in the middle of winter. And, because blueberries are available year-round, in the frozen and fresh produce sections, they were the obvious choice.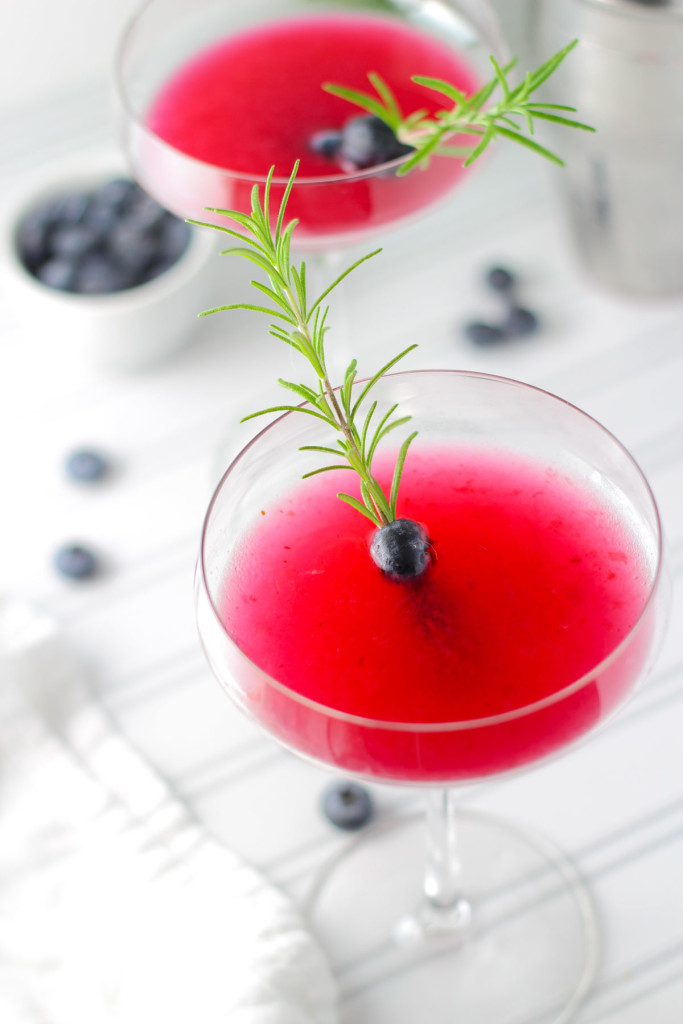 I kept the ingredients simple and fresh: Lemon juice, blueberries, vodka, and a hint of agave syrup to sweeten things up a bit. Just look at that bright color that they produce when muddled. Who can resist? Topped off with a spring of fresh rosemary for a festive touch, I'd say that this is one cocktail begging to be made at your next holiday party.
Speaking of holiday parties – What are your thoughts? Yea or nay? I absolutely love them – All the Christmas trees and sparkling lights. People just seem happier during this time of year. When I was growing up in Jamestown, New York, every Christmas was definitely white. It was a time of celebration when our huge Italian family would gather together, brining the homemade wine, whiskey, way too much pasta with sauce, antipasti platters. We would sing carols around the piano and gather together on the stairwell each year for the annual holiday picture. It's been years since I've been back for Christmas, but it is one of the times that I miss most.
Now that I live in Oregon – It's usually more of a green Christmas. The family parties have been replaced by work parties, and the homemade wine replaced by ice sculpture cocktail luges. But it's funny how we adjust. Work friends become our family in a way, new traditions are made, and a good time is had by all. I've yet to have a Christmas tree while living in Oregon – Although there are three ginormous ones growing in our backyard, which "snow" their needles onto our deck all winter long. Perhaps one of these years I will finally make the investment – Gain a collection of ornaments and holiday décor. Until then, I will settle for a crackling fire in the fireplace, a few stockings – One for Rick, Sammie and I, and a fresh garland, so at least it smells like Christmas. Oh, and to my uncles in New York – If you can send some of that homemade wine my way, I'd be more than grateful. I was always too young to try it back then!
Click here for the full recipe for this Blueberry Lemondrop Cocktail and to check out more great recipes from the Blueberry Council. While you're there, be sure to check out their contest, running through December 16, 2015. It's easy to enter, and one lucky winner will receive a $500 gift card to create a holiday meal. Plus there is a weekly swag bag giveaway, starting November 11th.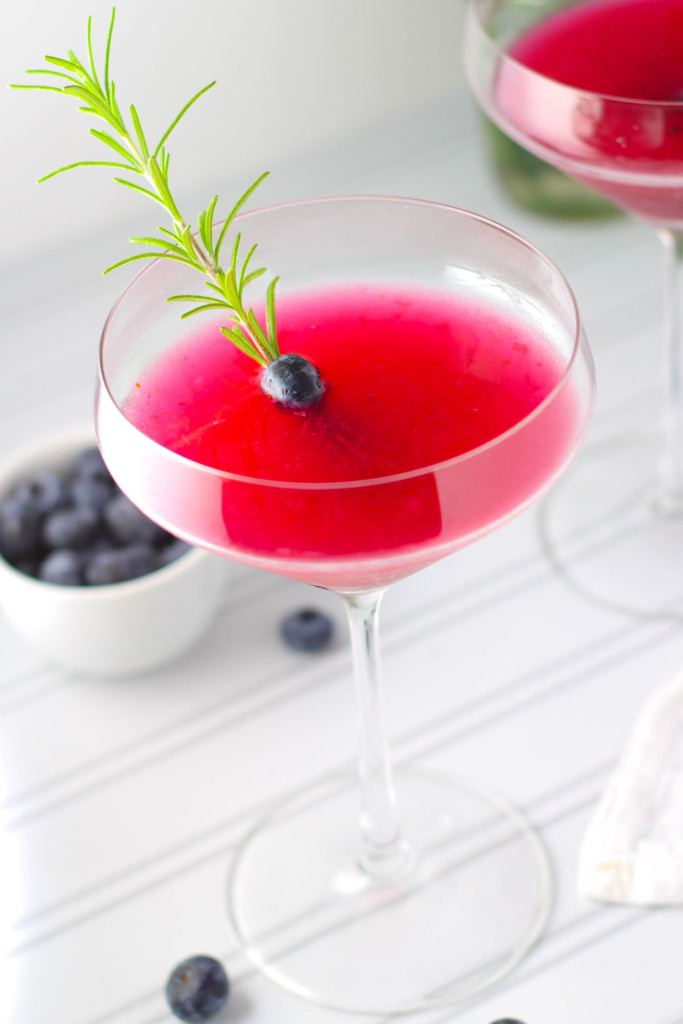 This post has been sponsored by the Blueberry Council and Honest Cooking. As always, all opinions are my own.