Hazelfern Cellars tasting room in Newberg, Oregon is my happy place…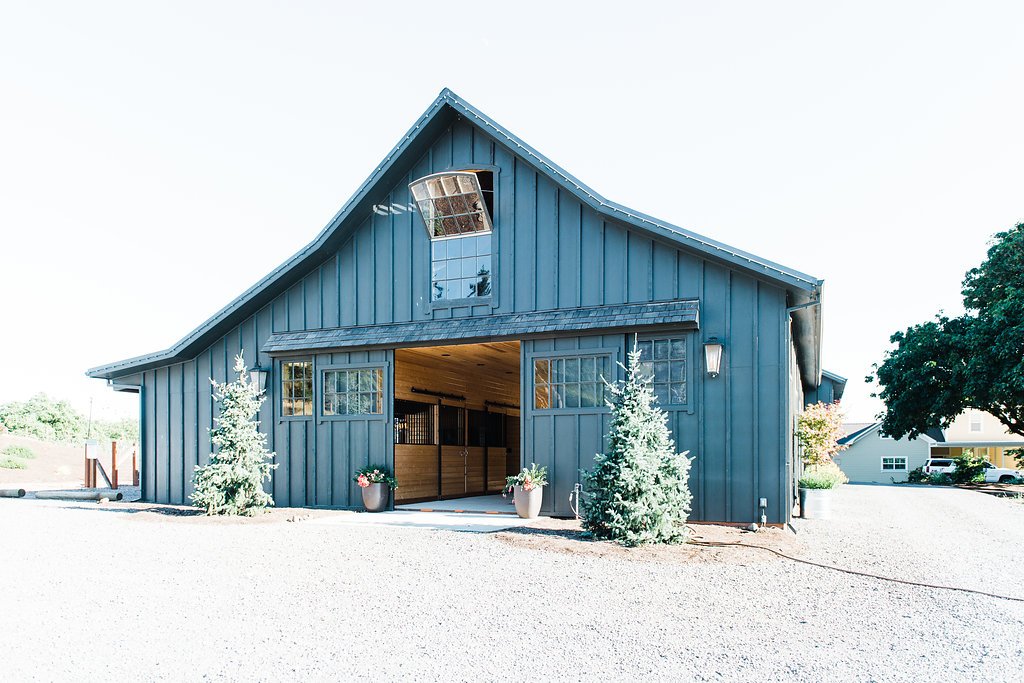 Not only does Hazelfern make all my favorite wine varietals – Rosé, Chardonnay and Pinot Noir – but the winemaker/owners, Bryan & Laura Laing, are two of the nicest people you will ever meet. Their story is amazing – Bryan didn't go to school for winemaking. Instead, he taught himself starting in 2006 by learning from his family and watching YouTube videos. Today, he's producing some of the most elegant and expressive Pinot Noirs in Oregon. Also, he takes some seriously stellar photographs and I understand he's a pretty amazing cook too. All the photographs of their wines are taken by him… I'm kind of in awe. I mean, they're amazing!
And then there's Laura. She became the mastermind behind the Rosés at Hazelfern. And yes, that's rosés plural – At Hazelfern, they make a winter Rosé in addition to their traditional Rosé. Unfortunately, I've not had the pleasure of tasting their winter version because it sold out extremely quickly after being picked up by the press. I can personally vouch for their traditional Rosé, but I can also tell you that it's already sold out as well. I mean, their wines are just that good!
Laura is so dedicated to their winery… I had the pleasure of spending some time with her at the FEAST Grand Tasting and I honestly don't know how she was standing. Not only were they presenting their wines at both Grand Tastings during FEAST, but they also just began harvest that morning, in the wee hours.. So, after being in the vineyards that morning, she worked all day pouring their amazing wines for hundreds of people, and then she went home and worked with the grapes some more… with a smile on her face and a wine cooler in hand… (Be sure to follow along with Bryan & Laura on their Instagram Stories and check out their Mix Tape Mondays too!)
She's also into interior design, and you can see all those details in the gorgeous Hazelfern Cellars tasting room:
The Hazelfern Cellars tasting room is stunning – It's housed in a beautiful horse barn that was actually never used for horses. The prior owner's never got around to it, and Bryan & Laura were able to scoop up the property. A large farm table under beautiful pendant lighting stands in the center of the room and their beautiful logo (which they also hand drew!) hangs over the tasting bar. It's a lovely space in the summer with the barn doors drawn open, but it's also a nice place to hanker down in the fall and winter rainy season too.
Be sure to put Hazelfern Cellars tasting room on your radar and get there fast to stock up on any of their amazing wines that you can get your hands on! Currently, they're open by appointment only but are generally very flexible.