Celebrate Oregon Wine Month in May with unique wine tasting events, winemaker dinners, and specially prepared wine flights at local restaurants.
May is Oregon Wine Month. Every year, wineries from around the state come together to celebrate the occasion. From unique tasting events, to winemaker dinners, and local restaurants featuring Oregon wine flights, there are so many different ways to immerse yourself if the Oregon wine experience.
Did you know that Oregon is recognized as of the world's elite winemaking regions? The first grapes were planted over 50 years ago, and now there are more than 600 wineries in the state. Today you'll find sparkling wines, summery Viogniers, bright and fruity rosés, spicy Syrahs, full bodied Tempranillos and bold Cabernets. Really, you'll find a wine to please anyone here.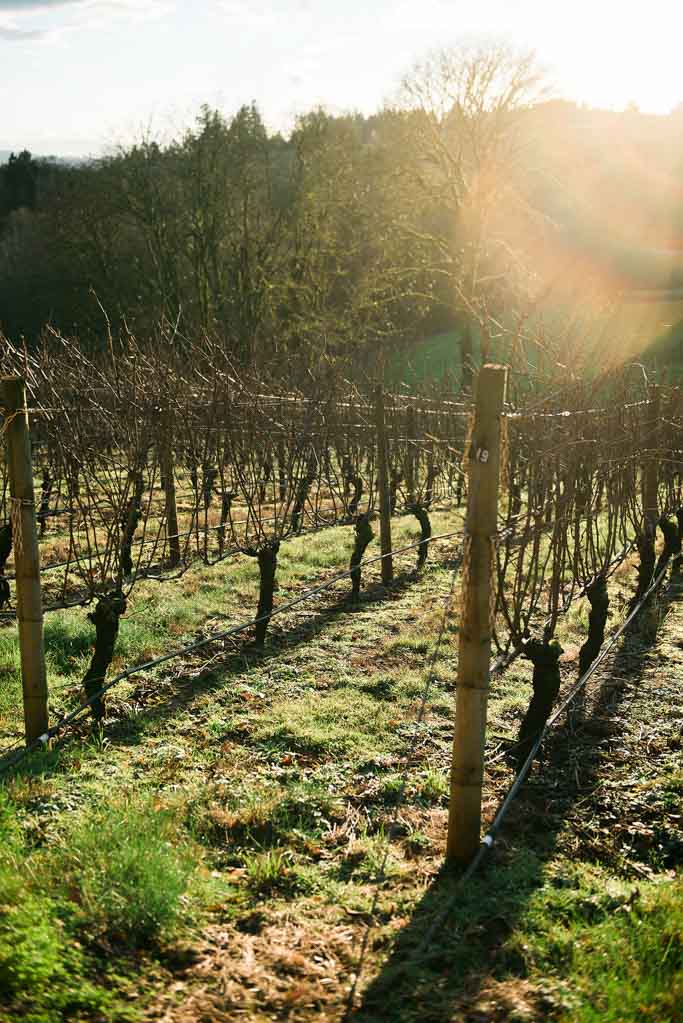 But, my two favorite Oregon wines are Riesling and Pinot Noir. Why? Because they're super food friendly. In reality, you could pair either of these wines with just about any dish that you're craving on a particular night.
The Rieslings coming out of Oregon are minerally and dry. They hit you with their steely qualities and often have notes of white peach and tart apple. Riesling is one of my favorite pairing partners – It's got a great balance and is perfect with spicy cuisines like Thai or Indian. It's also delicate enough to pair with even the most delicate sushi.
Here are a couple of my favorite Oregon Rieslings right now: