Wondering what the best Creme de Violette cocktails are? If you've got a bottle of liqueur de violette to use up, I've got you covered with this guide! There are so many delicious cocktails to choose from.
Do you have a bottle of Creme de Violette that's been hanging around in your liquor cabinet forever? Wondering how to use it up?
There are so many amazing Creme de Violette drinks out there!
Crème de violette is flavored with violets, and has a sweet-floral flavor profile that's similar to violet candies that were popular in the early to mid-20th century. It's flavor is similar to a sweet tart candy. And, though the name has "creme" in it, it's actually not creamy at all. Instead, it's a clear, purple hued liqueur.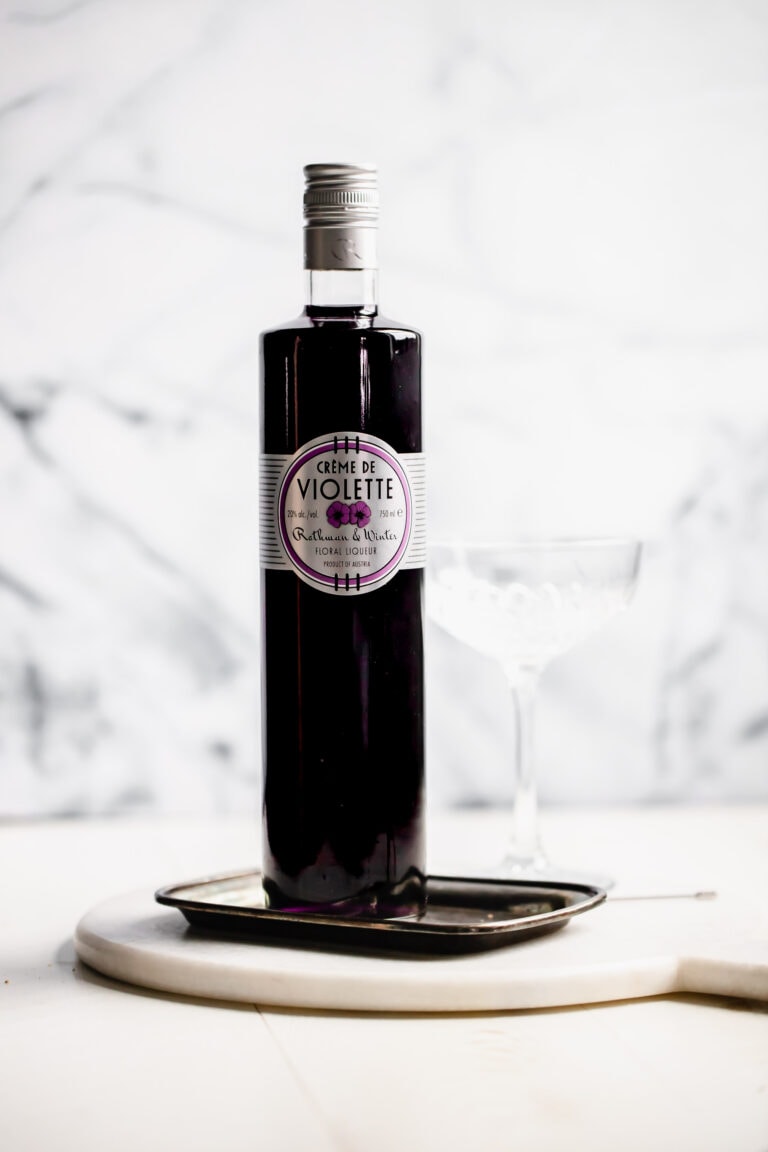 Creme de Violette costs on average $30 for a 750-ml bottle at the liquor store.
I typically use it in my favorite Aviation Cocktail, but it's also a key ingredient to many other cocktail recipes!
So let's get started!
The BEST Creme de Violette Cocktails: The Lineup
More Liquor Guides