Tucked into the heart of the Dundee Hills is De Ponte Cellars. It's not as fancy as some of the other wineries out there – I'm talking to you Sokol Blosser and Stoller. But, the wines are just as good, if not better than those of the popular kids.
De Ponte doesn't have sweeping, floor to ceiling windows, an expansive patio, or a massive tasting room. Rather, you'll find it tucked away, amongst the vines in a nondescript small red building. Once inside, you'll notice the adobe tiled floors, leather couches and small-ish tasting bar. You may not know what you're in store for.
You'll notice immediately that it's a much more personal tasting experience. Because you're removed from the crowds, the staff has much more time to talk about the wine making process and vintages. They'll even make time to pet your dog – Sammie is always welcome. The best part? They'll greet you with their signature wine, the Melon de Bourgogne.
The DFB Melon de Bourgogne ($25), is especially unique. I've not seen it poured anywhere else. This wine has a bright acidity and a mineral, salty characteristic. Notes of mango and banana mingle with floral aromas. This wine would be amazing with seafood. We're always certain to bring a couple bottles home with us.
As a fan of lighter Pinot Noirs, I'm a huge fan of their Clay Hill. It's nicely balanced, easy to drink and incredibly food friendly. The 2013 vintage is sold out, but be on a lookout for the 2014, being released Memorial Day weekend!
Moving on to the bigger, bolder Pinots, be on a lookout for the Dundee Hills Pinot Noir ($44) and the Estate Pinot Noir ($60).
The 2012 Dundee Hills Pinot Noir has refined tannins, hints of toffee and plum, and an elegant finish. Super food friendly from the offset, it will continue to develop over the next several years.
The 2012 Estate Pinot has a much deeper color, along with soft, rich flavors of chocolate, cherry and baking spices. Be sure to set aside a bottle of this one for aging another 8-10 years.
I highly suggest visiting this hidden gem in the Dundee Hills for some truly amazing and unique wines. Their tasting room is open 7-days a week from 11am – 5pm. Tasting fee is $15.
Looking for a place to stay? Their vineyard retreat, which is located onsite, features 4,500 square feet of living space with 3 king bed master suites, a deck overlooking the Willamette Valley, sauna and gourmet kitchen.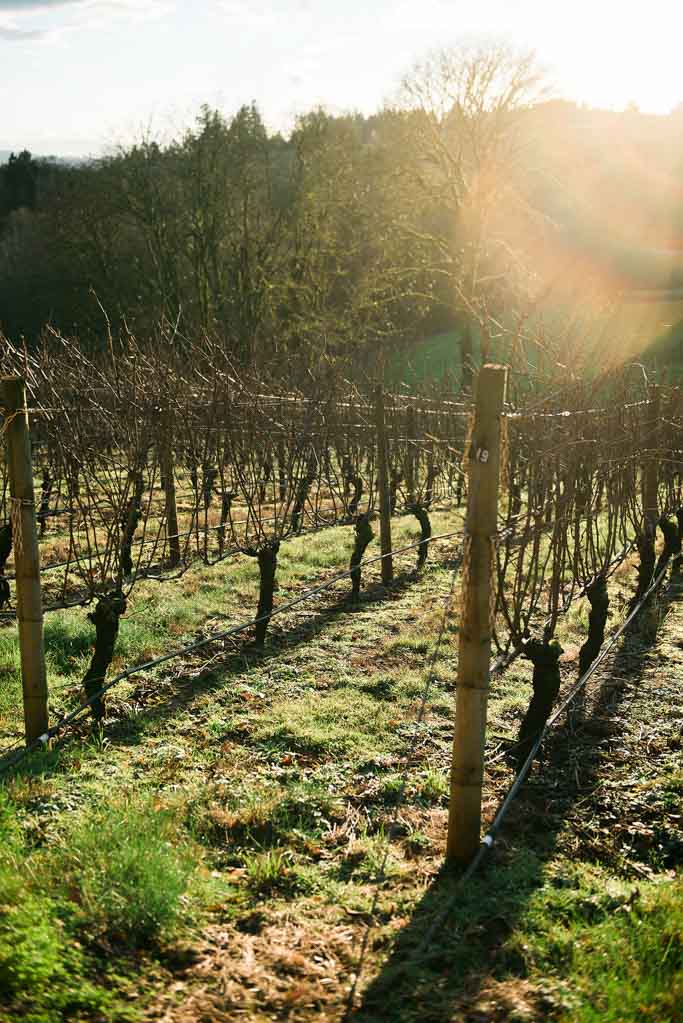 Interested in visiting other local wineries? Be sure to check out Lange Estate, Alexana Estate, and Argyle Winery.
A special thanks to Portland photographer Deann Orr for the amazing photographs used in this post. Be sure to check out her site for more of her stunning photographs.
NOTE: I am a member of DePonte Cellars' wine club, and I pay for that membership out of my own pocket. I was not compensated in any way for this post.