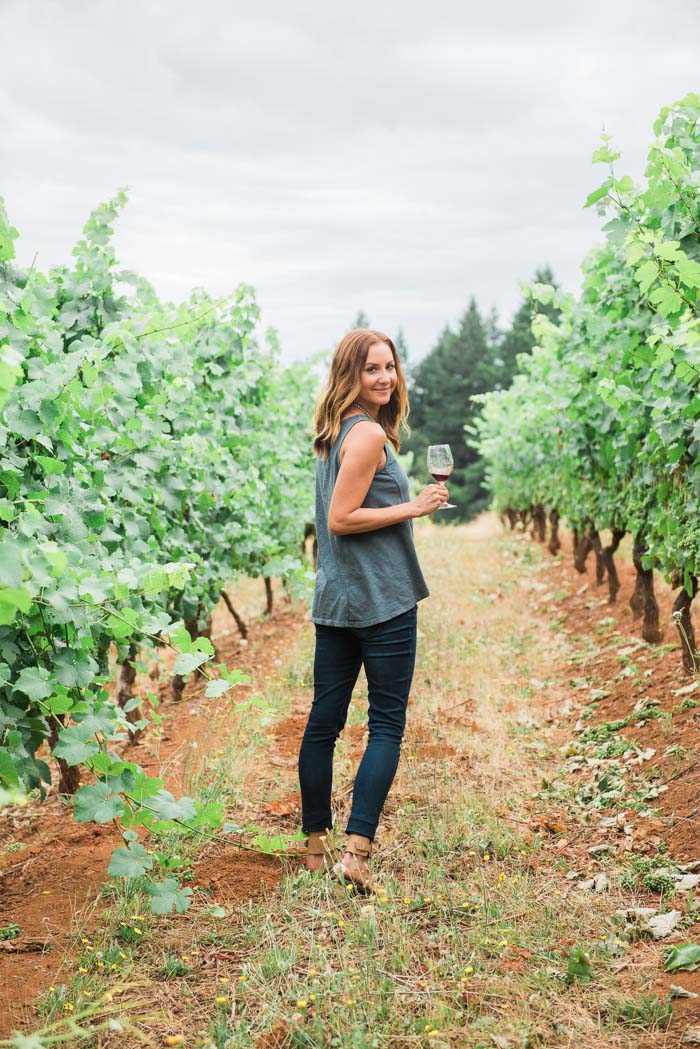 When I say I'm going wine tasting for the weekend, that typically means I'm headed for wine tasting in Dundee, Oregon. Just a quick 30 minute drive outside of Portland, Oregon, and with over 29 wineries to explore, it's a great place for a spur of the moment trip to do some tastings.
A couple weekends ago I headed to some of our favorite spots with a few girlfriends. I was fortunate enough to have my friend Deann along who is an ah-maaz-ing photographer. She took all of the photos featured here in this post, and a few new headshots for me. Check out more of her great shots on here website here. She's based locally in Portland and does great work if I do say so myself!
Our first stop was Four Graces. Conveniently located as soon as you pull into town, this is the latest wine club that Rick and I have joined. We were blown away by their Pinot Blanc and their lovely outdoor seating area. Plus, Sammie (our labradoodle who has most likely been to more wineries that 90% of all human beings) is more than welcome along. A key point in determining which wine clubs to join! All about the dog…
It started raining on us – Fortunately Four Graces has a converted barn that can be used to duck for cover!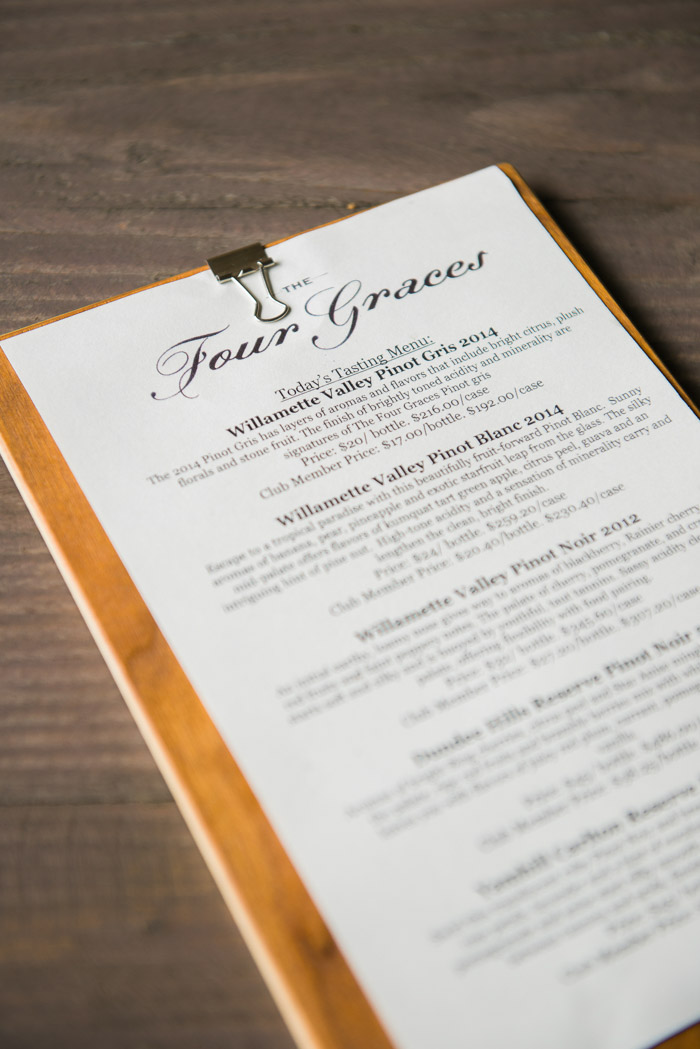 On our way to the next winery, along the twisty gravel road, we stumbled upon Briar Rose creamery. Creating handcrafted fresh and aged goat cheeses, aged cow's milk cheeses, and award-winning chocolate goat cheese truffles.
Each small batch is nurtured to achieve the best flavor and texture, highlighting the seasonal qualities of the cheeses.
You guys… Those goat cheese chocolate truffles were beyond… Like little bites of chocolate cheesecake, but not too rich… Probably the best thing I've eaten all year! PS – You may want to call ahead, it appears that Briar Rose is only open on the weekends.
Lange Estate was next on our list – Located a bit higher in the hills, Lange has a great view of Mt. Hood on sunny days and it's my opinion that their Pinot Noirs can't be beat!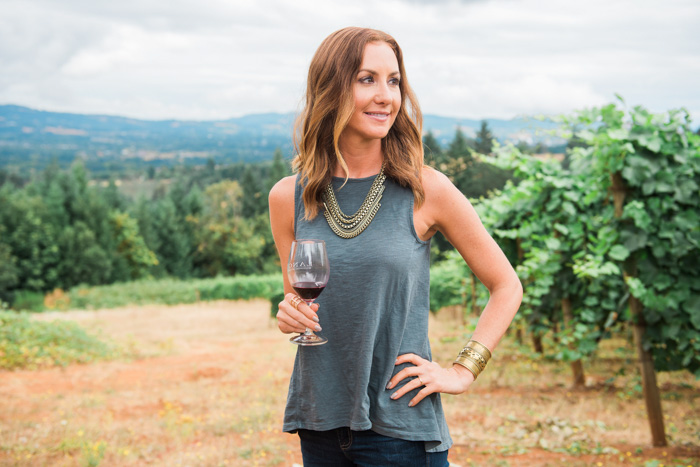 The tasting room hosts at Lange are always very welcoming in the tasting room and have a wide selection of pours available. Their Reserve Pinot Gris is by far one of my favorites!
And, our final stop of the day – The lovely Stoller Family Estate. I'm a huge fan of their rosé, and their rolling lawn is the perfect location for hanging out and enjoying some wine on their Adirondack chairs.
If you're feeling energetic, or if you have the kiddos along, there's a tire swing and a Frisbee golf course to check out as well.
My favorite way to enjoy wine country is by packing a picnic. It's easy! Click here for tips on how assemble that perfect basket to take along!
Tips for Wine Tasting in Dundee, Oregon
Traffic can build up on Saturdays. For that reason, I typically prefer to do my tastings on Sundays. Weekdays would be great too if you have the flexibility!
If you've got questions about visiting the area, please feel free to email me or leave a comment below. I'd love to help out!
Dundee Hills Wineries:
Where to Stay When Wine Tasting in Dundee, Oregon