The Gran Moraine Tasting Room in Yamhill, Oregon has a spectacular view and a lovely patio to enjoy while sipping on their amazing Pinot Noir, Chardonnay and Rosé wine.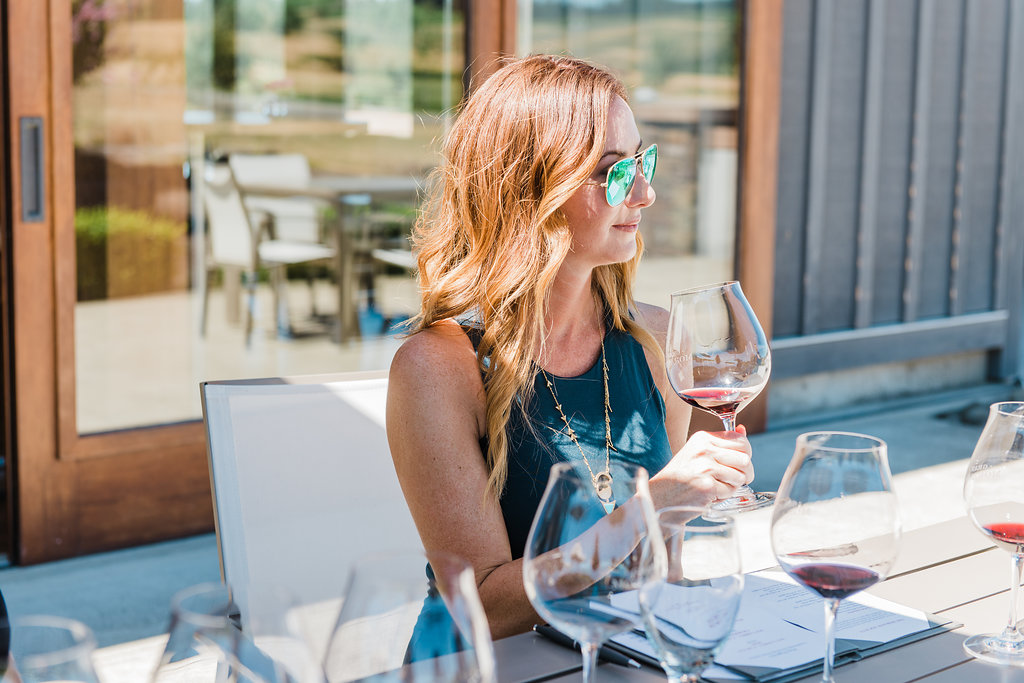 For as many wineries as we've been to in Oregon, Gran Moraine Winery in Yamhill, Oregon was a new one for me. And now… I'm in love.
First off – their wine! Rosé, Chardonnay and Pinot Noir – be still my heart. Their wines are all so elegant, delicate and gorgeous. I wanted to take home one of every bottle and play around with some food and wine pairings. We were led through a tasting which started us off with their Rosé. The grapefruit and strawberry notes hit me right off the bat, which are what I'm looking for in a bottle of Rosé. It was the perfect sipper for our sunny Sunday afternoon in wine country.
After that, we sampled the lineup of Gran Moraine's Pinot Noirs. Each of them had an understated elegance to them, and they were all unique in their own special way. One had notes of cola and baking spices, the other was more floral, and the third had definite herbal and earthy notes. My girlfriends and I had trouble picking a favorite amongst our group, so my only suggestion is to get out to the Gran Moraine tasting room and sample them all for yourself. Or, just buy a bottle of each – You definitely will not be disappointed!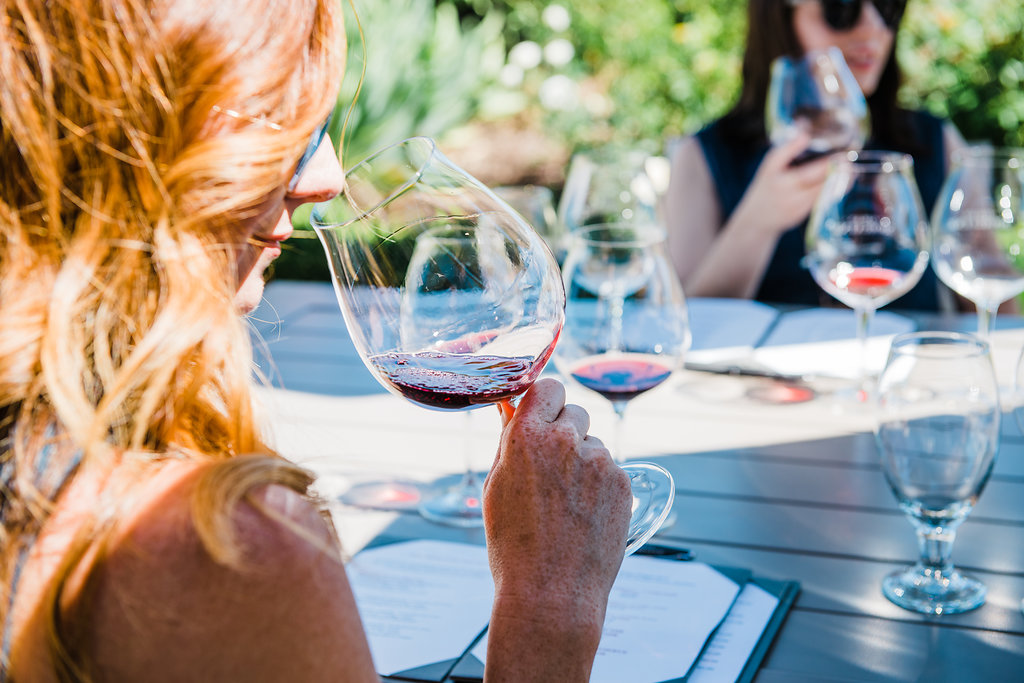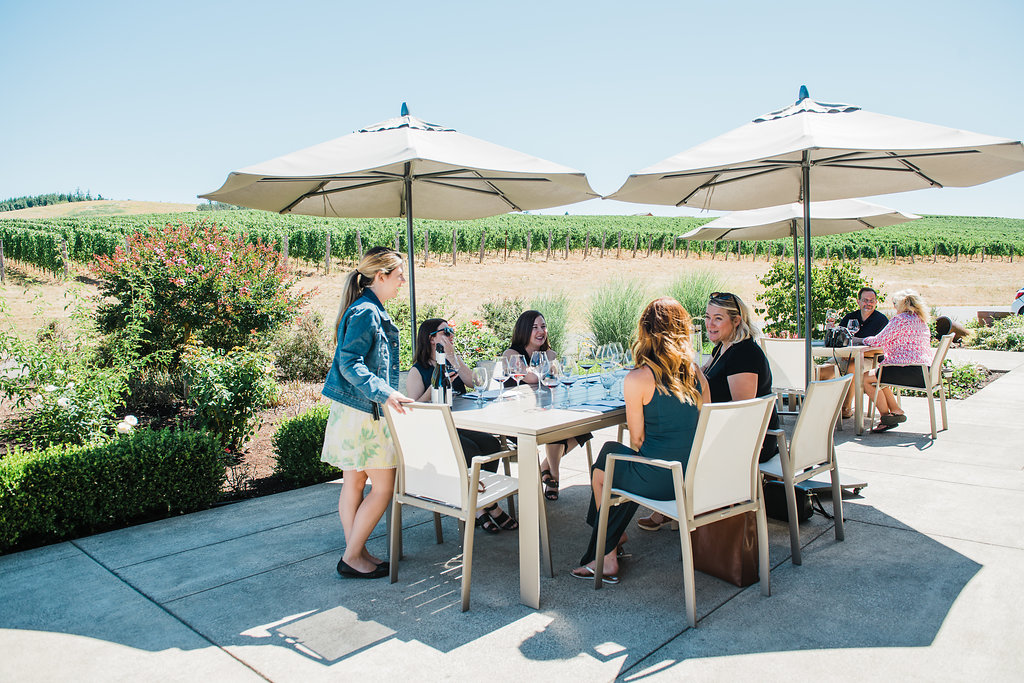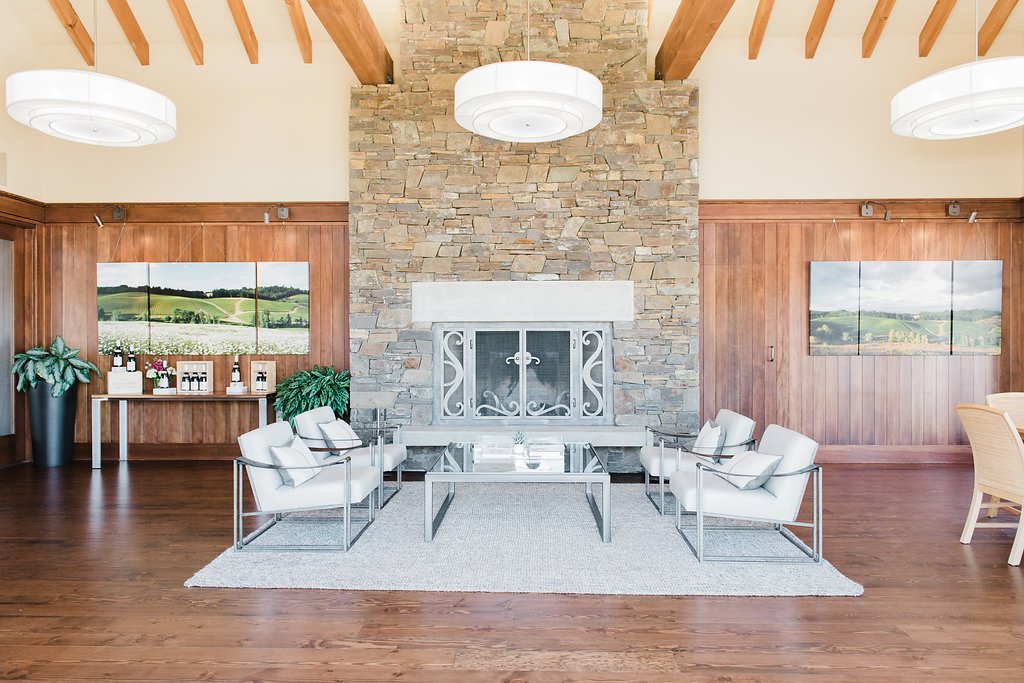 The grounds at Gran Moraine are gorgeous as well. Perched atop a hillside, there are sweeping views of the valley, a beautiful deck for enjoying the sunshine, but also a lovely tasting room indoors with a fireplace that I can only image would be the perfect place to hang out on a rainy Portland weekend.
I highly recommend stopping by Gran Moraine and tasting their lineup of amazing wines. The Gran Moraine tasting room in located at 17090 NE Woodland Loop Road in Yamhill, Oregon and they are open daily from 11am – 5pm.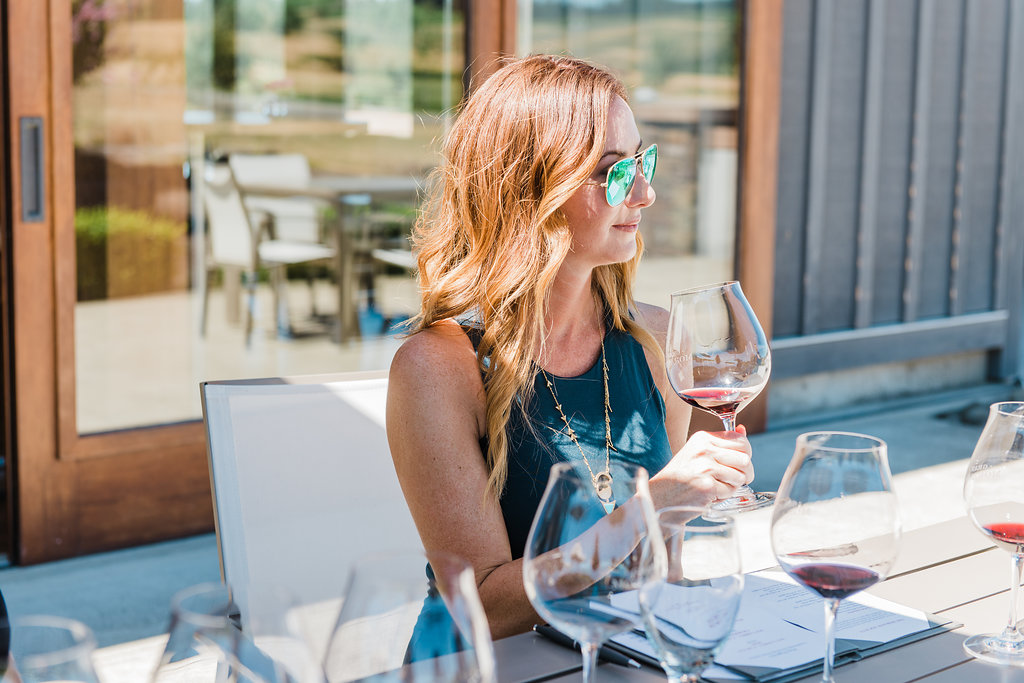 A special thanks to Portland photographer Deann Orr for the amazing photographs used in this post. Be sure to check out her site for more of her stunning photographs. Disclosure: We were treated to a complimentary tasting flight at the Gran Moraine tasting room. I purchased a couple bottles of their wine out of my own pocket and I highly recommend Gran Moraine without reservation.
Looking for more wineries to visit in the Newberg, Oregon area? Be sure to put these Oregon wineries on your radar too: