This St. Germain Margarita can be made with just three ingredients – tequila, elderflower liqueur and lime juice. You'll love having this Elderflower Margarita recipe in your arsenal.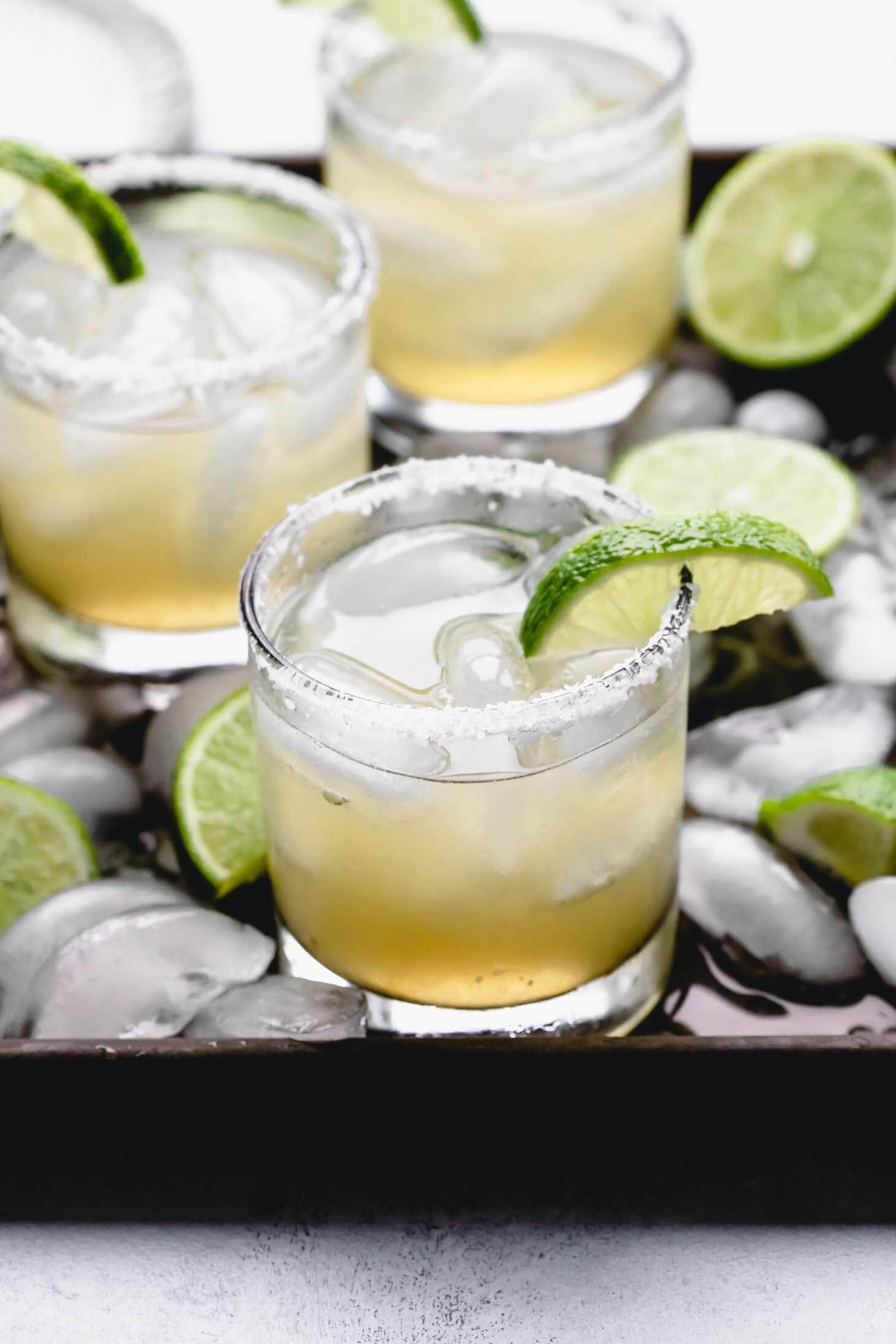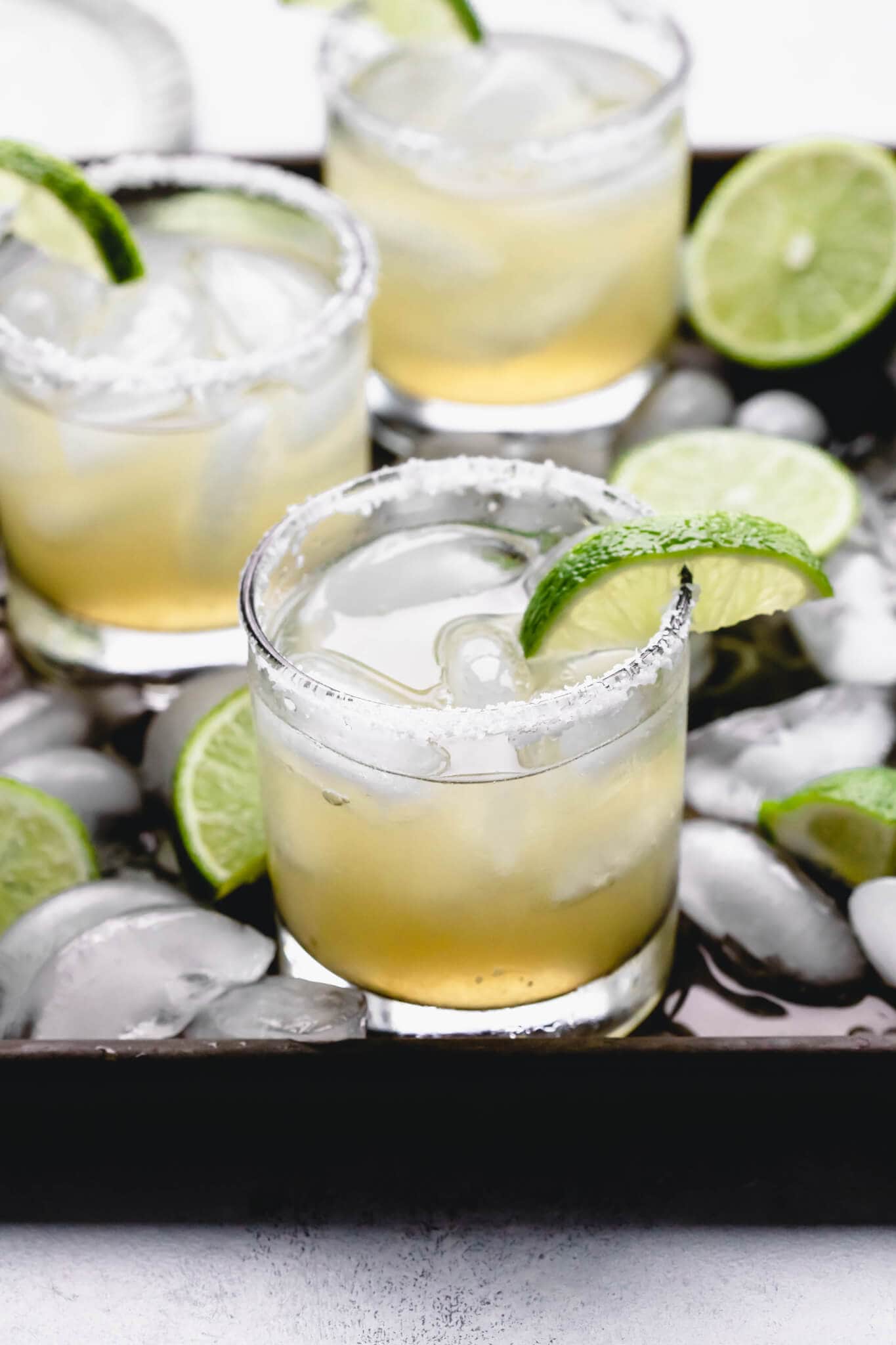 When I'm at home, there's one cocktail that I make over and over again – the Negroni. The main reason? It's super simple to make with equal portions of three ingredients. One part campari, one part gin, and one part sweet vermouth. Super simple. 
And there's one cocktail recipe that I simply cannot master – the Martini. I don't know why I find it so difficult, but I do know what I did wrong last time. Rick likes his martinis slightly dirty. He also likes them with blue cheese olives. So, last Valentine's Day, I went all out. I went to the store, purchased some filet mignons (that I love to cook sous vide) and also grabbed all the ingredients for those martinis.
I added some vodka, just a teensy bit of dry vermouth, and a splash of the (blue cheese) olive brine to a cocktail shaker. I was sure to get the glasses extra chilled, and I shook it up really well. And then I poured.
Evidentially when you add blue cheese olive brine to a martini, and you shake it up really well, you end up with something that basically looks like a glass of milk. And tastes really, really nasty.
So friends, please save me – I need all your martini making tips in the comments below. Please. Please!
But martinis aside, I'm here to redeem myself with this St. Germain Margarita recipe.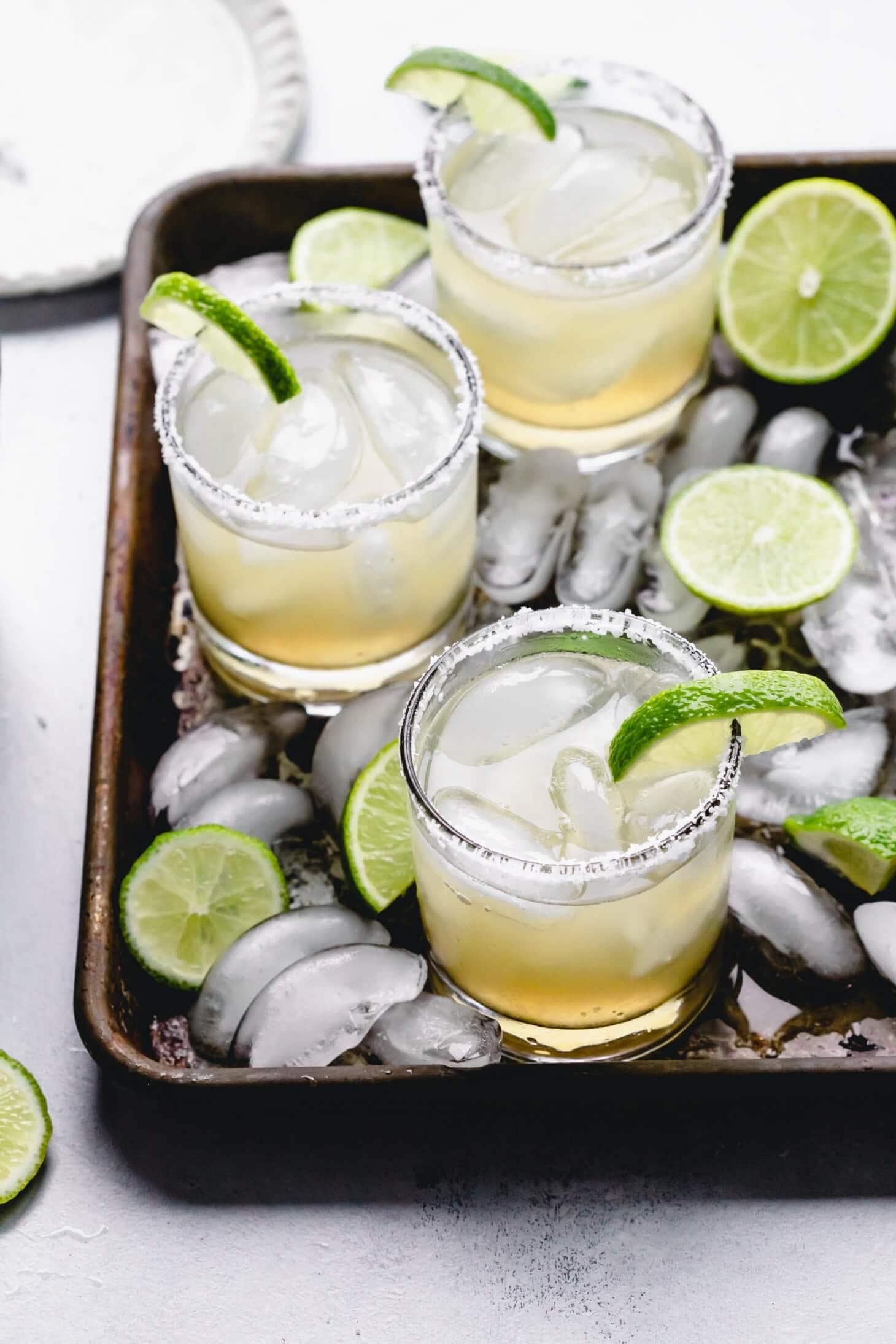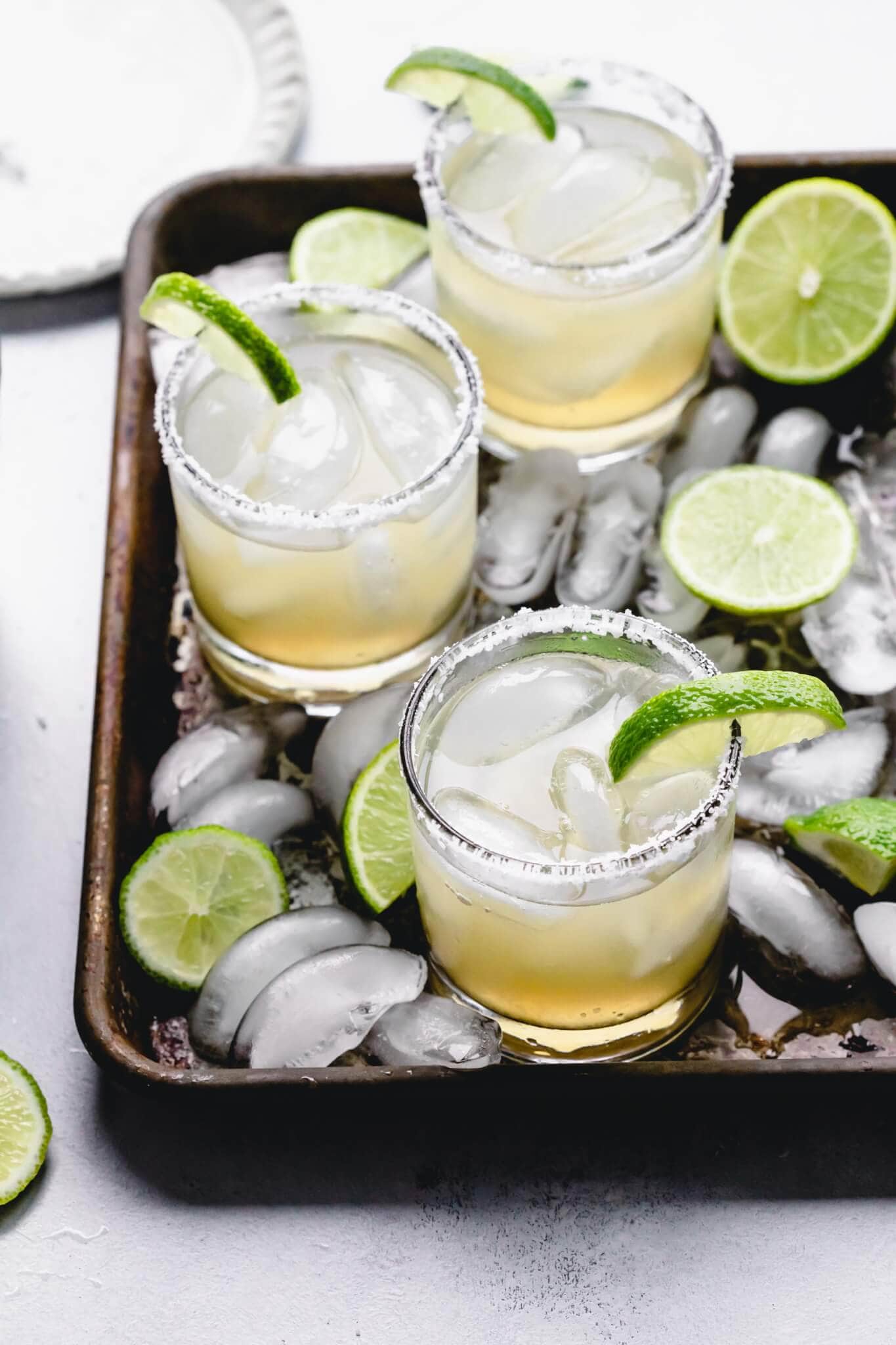 St. Germain Margarita Ingredients
Tequila
Elderflower Liqueur (St. Germain)
Lime Juice
I love this St. Germain cocktail recipe because it's super simple, just like a negroni. You only need three ingredients, and they're basically in equal proportions. Actually, if you like your margaritas super tart, you can definitely make this recipe using equal proportions of tequila, elderflower liqueur and lime juice, but in the final recipe, I decided to tone down the lime juice just a bit.
What Does Elderflower Taste Like?
Elderflowers are delicate white flower. They do have a floral note, but it's not quite so defined as lavender or rose. It has a bit of a fruity note to it, like a white peach or lychee.
Elderflower liqueur is sweet, which means that you don't need to add any additional sugar to these margaritas.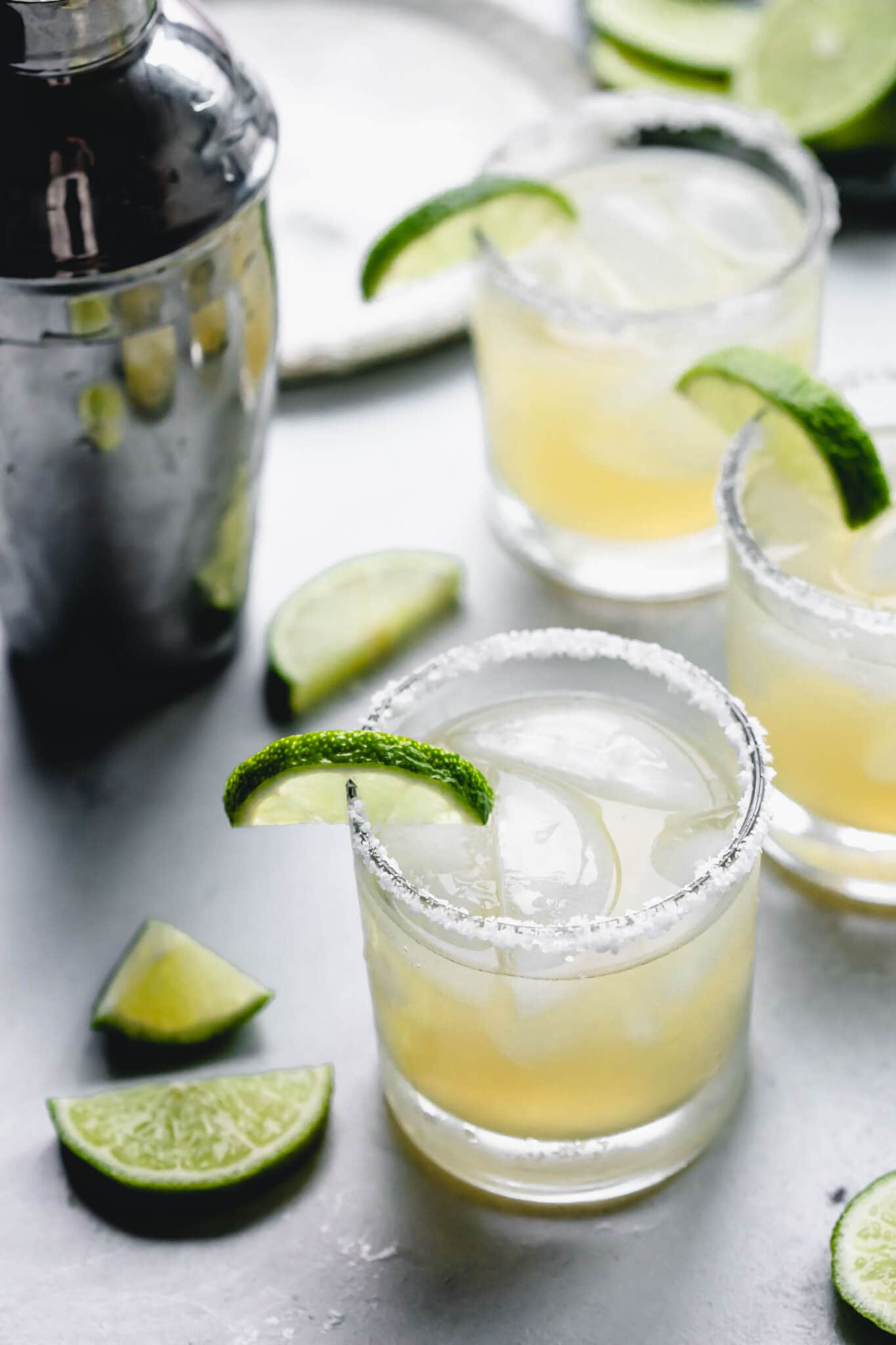 Elderflower Cocktails
If you loved this Elderflower Margarita recipe I would appreciate it so much if you would give it star review! Also, be sure to snap a picture of your finished dish and share it with me on Instagram using the hashtag #platingsandpairings and tagging me @platingsandpairings.
For more great Platings & Pairings recipes, be sure to follow me on Pinterest, Facebook, YouTube and Twitter.
St. Germain Margarita Recipe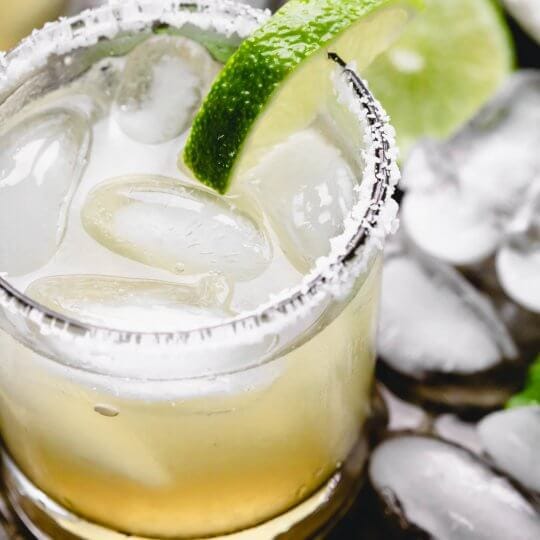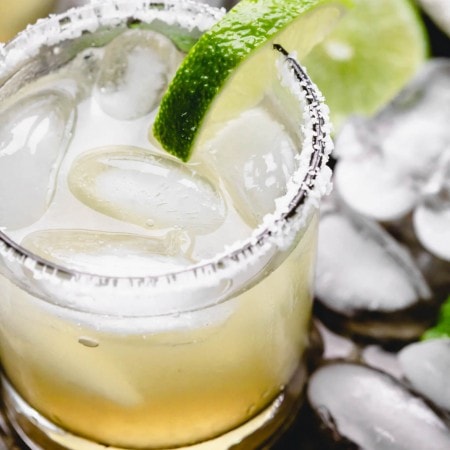 St. Germain Margarita Recipe
St. Germain Margaritas can be made with just three ingredients - tequila, elderflower liqueur and lime juice. They're a delicious St. Germain cocktail that you'll love having in your arsenal.
Print
Pin
Ingredients
2

ounces

tequila

2

ounces

elderflower liqueur

1 1/2

ounces

lime juice
Instructions
Place tequila, elderflower liqueur and lime juice in a cocktail shaker filled with ice. Shake for 30 seconds. Pour into ice filled glasses (with salted rims, if desired).
Notes
If you'd prefer a more tart margarita, use equal parts tequila, elderflower liqueur and lime juice. 
Nutrition
Calories:
348
kcal
|
Carbohydrates:
26
g
|
Protein:
1
g
|
Fat:
1
g
|
Sodium:
1
mg
|
Potassium:
50
mg
|
Sugar:
23
g
|
Vitamin C:
13
mg
9ab6b7f431454923ca041e96709ee138dfd4b1dba266c12f20