Here are some of the BEST gnocchi dinner ideas to try tonight! There are so many great options… From baked gnocchi, to sheet pan gnocchi, gnocchi in flavorful sauces and more! Buon appetito!
Have a craving for gnocchi tonight?
There are so many great options to choose from!
Pick one of your favorite gnocchi dinner ideas from the list below, add a couple gnocchi side dishes, and you're guaranteed an amazing dinner!
PS – Don't forget about the best wine with pasta (or gnocchi) options too.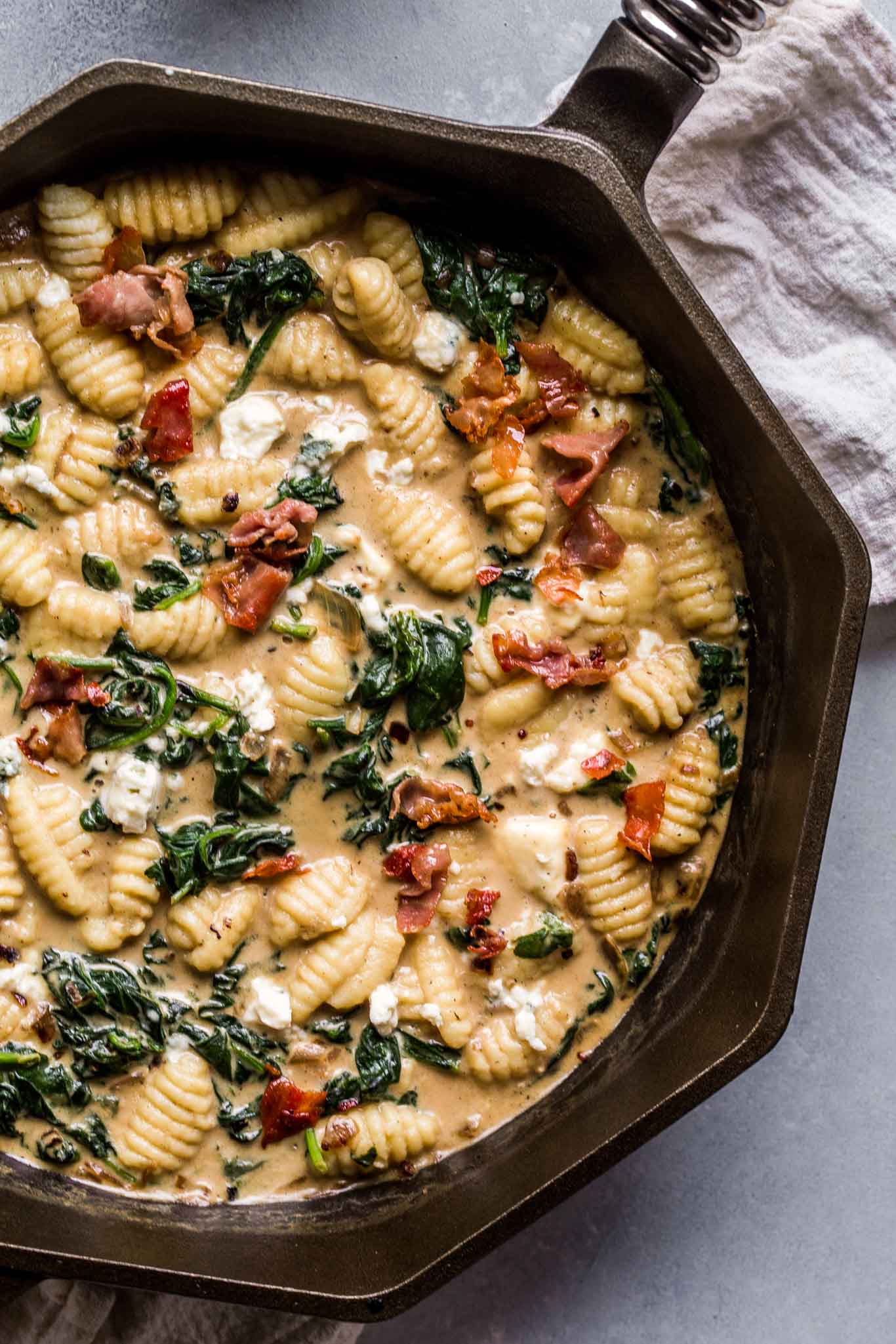 The BEST Gnocchi Dinner Recipes
Is Homemade Gnocchi Easy to Make?
Yes! My homemade gnocchi recipe is basically foolproof and requires just 4-simple ingredients – potatoes, flour, salt and egg. You also don't need any fancy equipment to make gnocchi!
But store bought gnocchi is great too!
You can also make sweet potato gnocchi.
How to Cook Gnocchi
Boiled Gnocchi
Bring a large pot of salted water to a boil.
Add gnocchi and cook until they begin to float (meaning they are done). It should take about 90 seconds. Scoop them out with a slotted spoon.
Pan-Seared Gnocchi
Boil the gnocchi following the steps above.
Melt 1 Tablespoon butter in a large nonstick skillet over medium-high heat.
Arrange the gnocchi in the skillet in a single layer (work in batches if needed).
Cook for 2-3 minutes, until the gnocchi are lightly browned and crispy.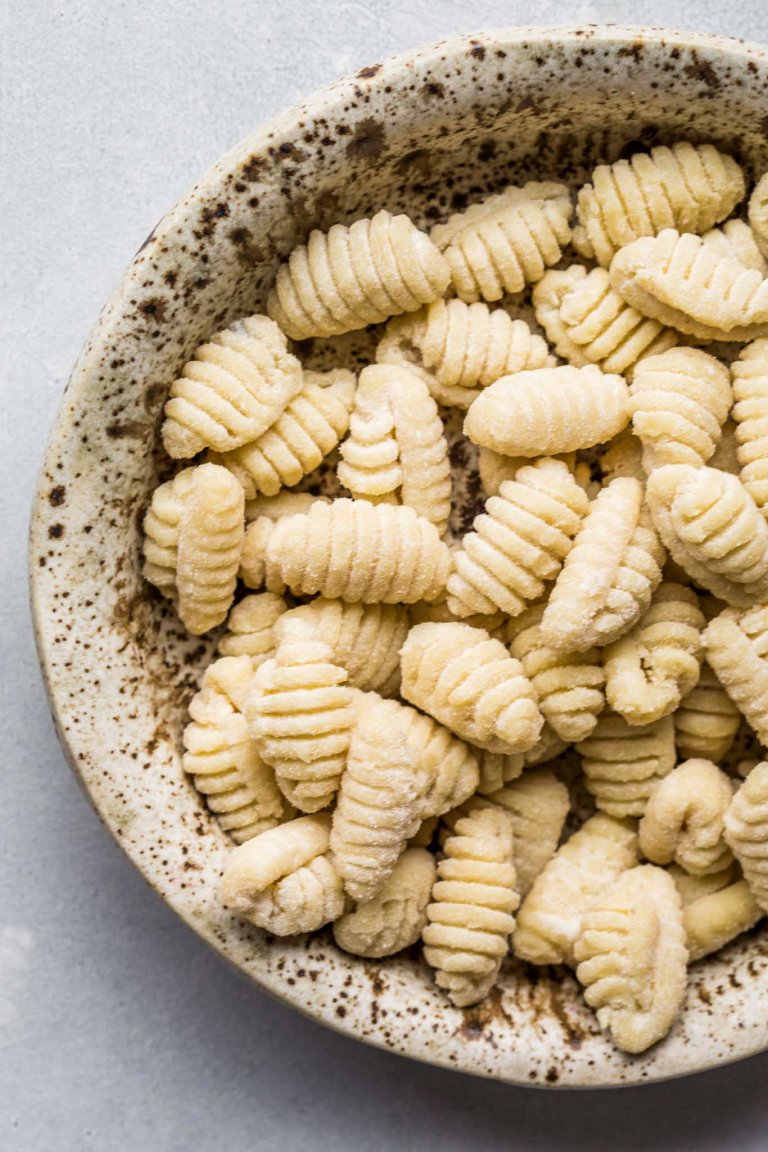 Gnocchi FAQs
Side Dishes for Gnocchi
Did you try any of these gnocchi dinner ideas?
If you loved this roundup of gnocchi dinners, I would appreciate it so much if you would give this recipe a star review! Also, be sure to snap a picture of your finished gnocchi dish and share it with me on Instagram using the hashtag #platingsandpairings and tagging me @platingsandpairings.
For more great Platings and Pairings recipes, be sure to follow me on Instagram, TikTok, Pinterest and Facebook.