Today we're talking budget friendly sparkling wines under $15. Whether it be cava, prosecco, or champagne, these are my top picks for bargain bubbles.
It's my firm belief that everyone should have a bottle of sparkling wine in their fridge at all times. Who knows when the occasion to celebrate might present itself? Not only that, but it's super food-friendly as well.
Today we're talking bargain bubbles. Sparkling wines that won't break the bank. These are the bottles I like to have on hand for every day sipping, or for use in sparkling wine cocktails like mimosas, this Apricot-Ginger Bellini or an Aperol Spritz. When you're making sparkling cocktails, there's no need to splurge on a pricey bottle, as you won't really get the full effect as if you were sipping it on its own.
I just feel fancy when I have a flute of bubbles in my hand. It makes every day a special occasion, you know like Tuesday. Why not break a bottle open during a weeknight dinner? Sparkling wine is amazing with so many dishes:
Here are my top 5 picks for widely available budget friendly sparkling wines, all coming in at under $15:
Taralyn Brut ($10) – This dry bubbly offers up light, fruity notes with aromas of peach and citrus.
Michelle Brut ($11) – Apples, citrus, and a bright acidity make this a standout sparkling wine.
Segura Viudas ($8) – Hints of toast and apple cider run throughout this creamy cava.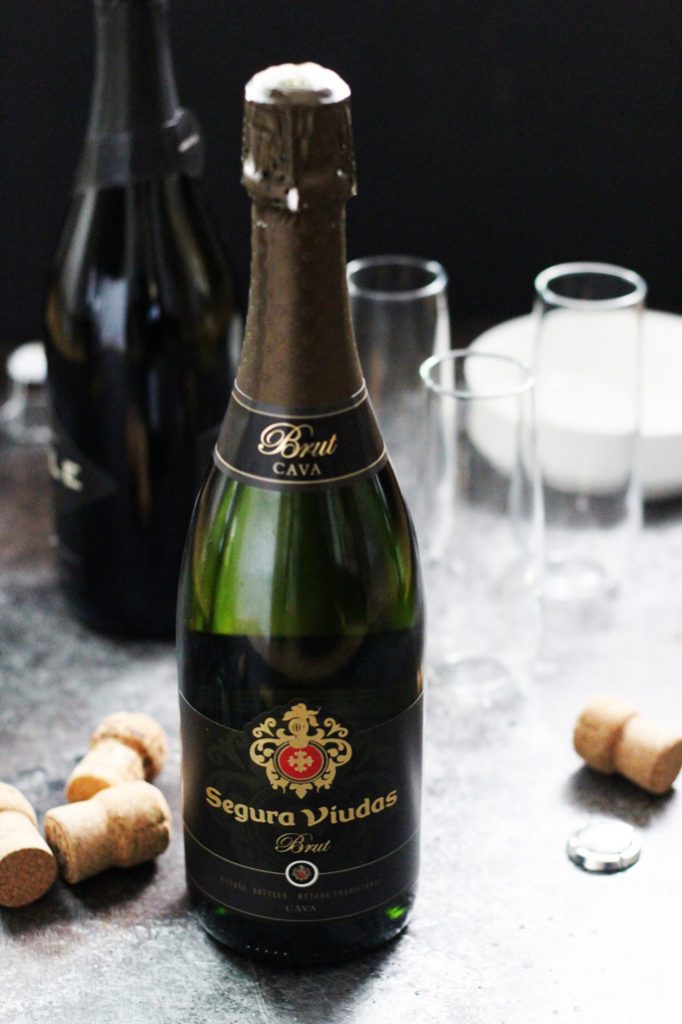 Torre Oria ($9) – Floral and berry notes mingle with tropical flavors.
Vilarnau Brut Reserva ($13) – Fruit aromas and hints of green apple are standouts in this smooth and pleasant sparkler.
So, with these budget friendly sparkling wines in your arsenal, I expect you to be able to throw a party on a whim on a Tuesday – Even if it only involves yourself, your pajamas, and an episode of The Real Housewives! Cheers!!!