Looking for some authentic tapas? I've got you covered with this handy guide. These 45+ easy tapas recipes are made with simple ingredients and guaranteed to please!
When Rick & I visited Barcelona (which is still one of our favorite cities by the way) we couldn't get enough of the tapas served there. Some of our favorites were Padron Peppers, Pan con Tomate and Bacon Wrapped Dates.
We loved tapas so much, that we served them at our wedding. I think that it's such a fun way of eating!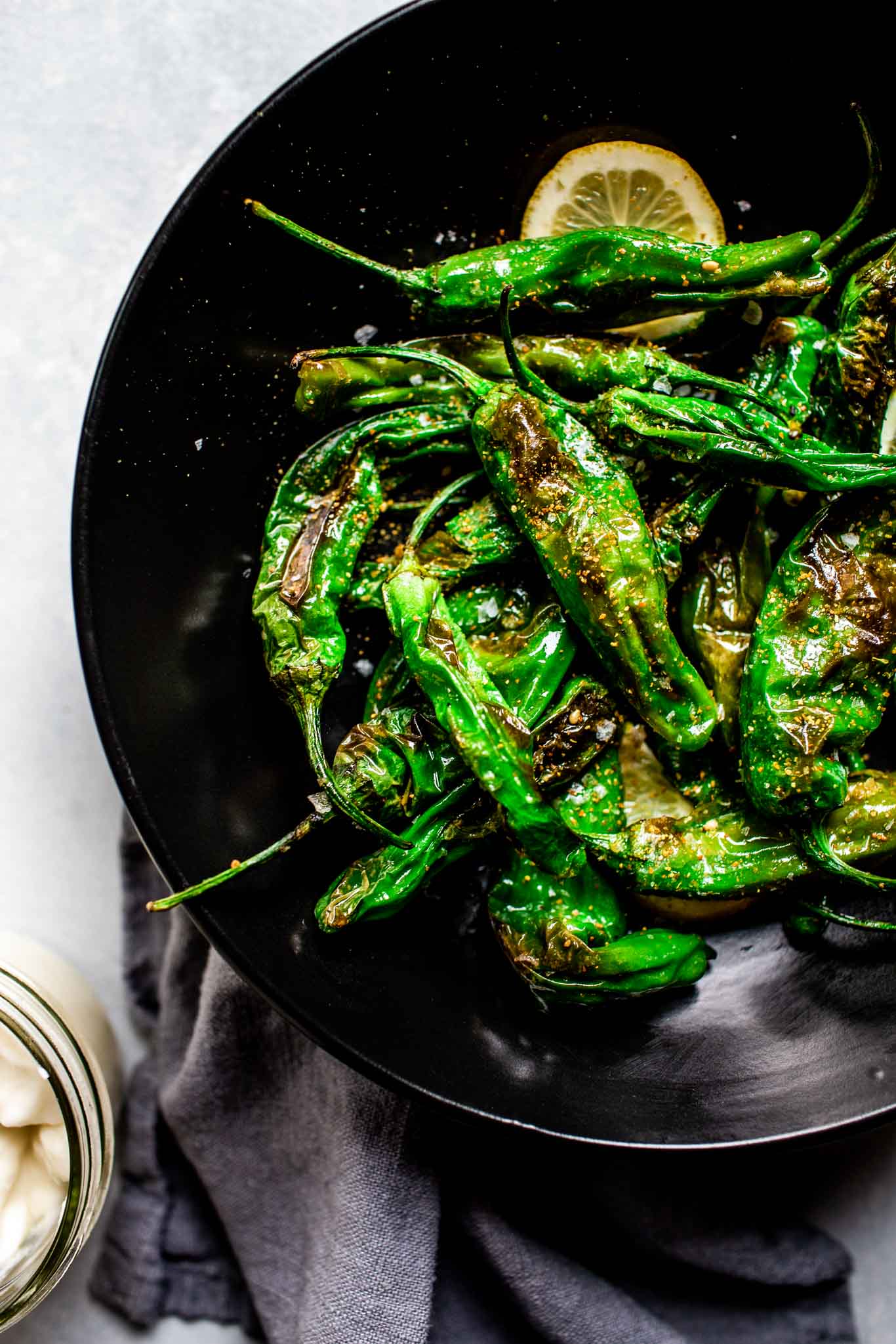 What Are Traditional Spanish Tapas?
Traditional Spanish tapas are Spain's signature small plates, bites, and appetizers.
They can range from a simple bowl of marinated olives, anchovies, or a wedge of Manchego cheese. But can be as elaborate as garlic shrimp, tender chicken skewers, fried squid, or octopus.
They can also vary by region – with different specialties in each region of Spain.
Many bars and restaurants in Spain serve complimentary tapas if you're ordering drinks. And they're meant as a way to keep people from drinking too much.
What Do You Serve at a Tapas Party?
The BEST Tapas Recipes to Try
How to Make Ahead and Store
Many of these tapas recipes can be made ahead of time and stored in the refrigerator for a few days or even in the freezer. Simply check the individual recipes for full storing instructions and details on how to make ahead.
Wine Pairings with Tapas
Dry, light-bodied, fruity wines work well with Spanish tapas. Try a Spanish Rioja or Garnacha (Grenache).
Bubbles! Think Cava or Sparkling Rosé. The bubbles help cut down on the richness of hearty tapas, but they're light enough so as to not overpower lighter tapas like marinated olives or ceviche.
Did you Make Any of These Tapas Recipes?
Please leave a comment and rating below, if you loved this round up of tapas dishes. Also, be sure to snap a picture of your finished dish and share it with me on Instagram using the hashtag #platingsandpairings and tagging me @platingsandpairings.
HUNGRY FOR MORE? For more great Platings & Pairings recipes, be sure to follow me on Pinterest, TikTok, Facebook, YouTube and Twitter.