Wondering what food pairings are best with zinfandel? This wine guide will outline 10+ great choices for what to eat with zinfandel. With jammy flavors, these full-bodied red wines are great with a variety of dishes, from grilled meats, to pizza, pasta, and more! 
Zinfandel is a bold wine, so it pairs well with dishes that can stand up to its flavors without being overpowered. 
Zinfandel is a red grape variety that is grown primarily in California. It is known for producing wines with a wide range of styles, from light and fruity to full-bodied and intense.
These wines are typically characterized by their bold fruit flavors, high alcohol content, and often have a spicy or peppery finish.
Zinfandel grapes can be used to make both red and rosé wines.
The red wines are typically rich and jammy, with flavors of dark fruit, such as blackberry and black cherry, as well as notes of black pepper and spice. Whereas, the rosé wines are often lighter in body and have a more delicate fruit profile, with flavors of raspberry and strawberry. 
In this guide, we'll specifically focus on the best food pairings for red zinfandel.
The BEST Zinfandel Food Pairings
Grilled and Roasted Meats
Zinfandel pairs well with grilled or roasted meats like ribeye steak, pork chops, a rack of lamb, and duck.
Try it with: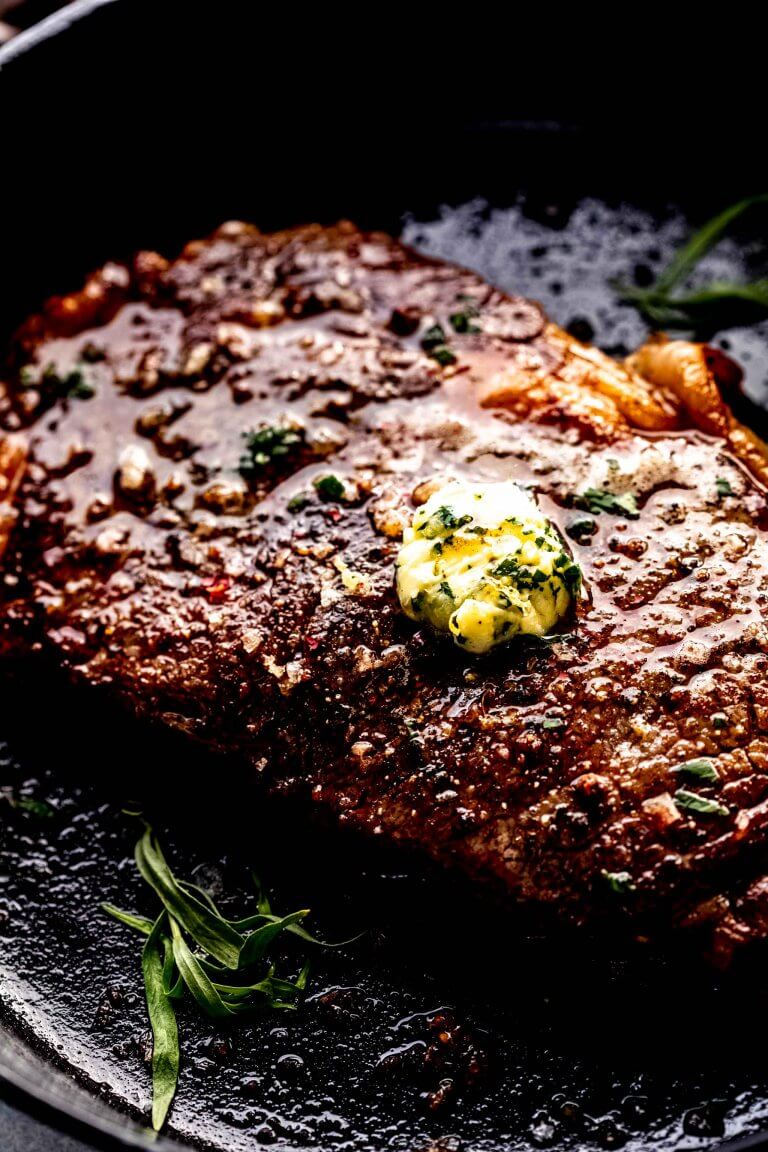 Pizza and Pasta with Tomato Sauce
Zinfandel's acidity and fruitiness complement tomato-based sauces well. Try pairing it with a pizza or pasta dish with a tomato sauce.
Try it with:
Barbecue
Zinfandel's bold flavors and high alcohol content make it a great pairing for barbecue dishes like pulled pork, barbecue ribs, Italian sausages, and brisket.
Try it with:
Spicy Foods
The fruity sweetness of Zinfandel can help balance out the heat in spicy foods like chili, curry, and Mexican cuisine.
Try it with:
Grilled & Roasted Vegetables
The smoky flavors of grilled vegetables like eggplant, bell peppers, and zucchini can complement the bold fruitiness of Zinfandel. It's also great with roasted root vegetables like carrots, beets, and sweet potatoes. 
Try it with:
Tomato Based Soups & Stews
Zinfandel can hold up to the heartiness of tomato-based soups and stews like minestrone or tomato bisque.
Try it with: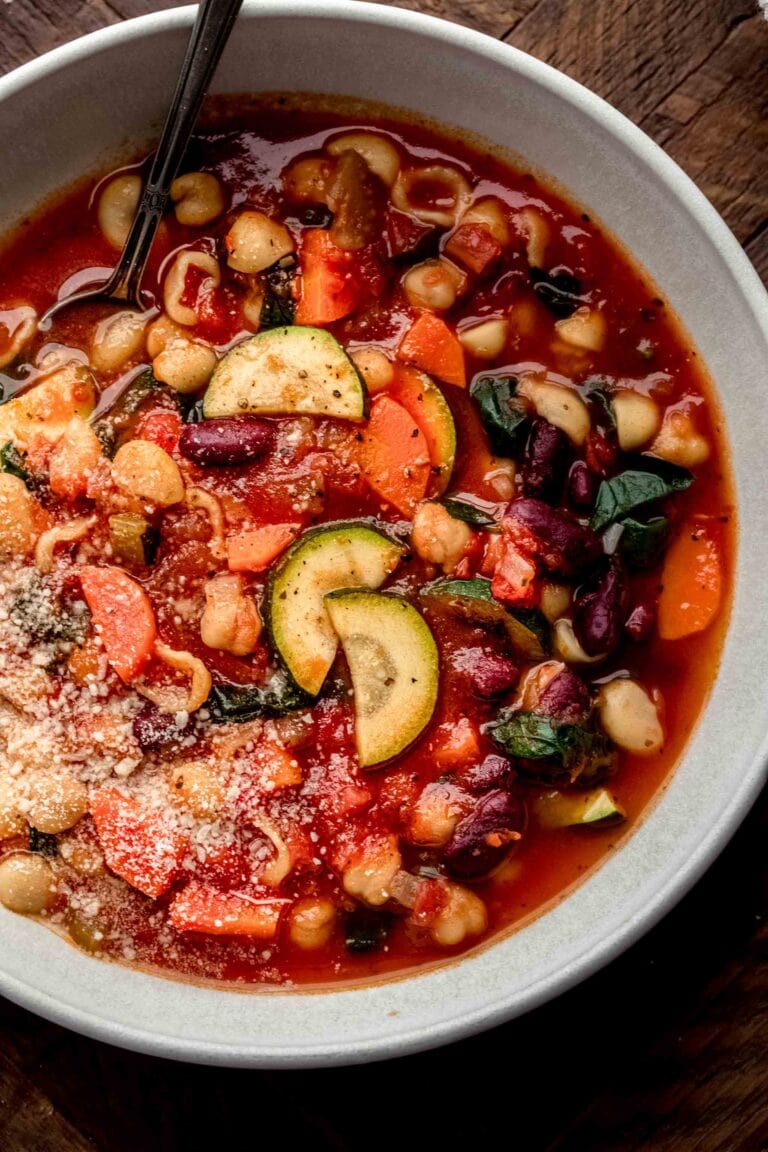 Charcuterie & Cheese Boards
Zinfandel's bold flavors can pair well with salty cured meats like prosciutto and salami. It's also great with a variety of cheeses. Try it with soft cheeses like Brie, blue cheese, and Camembert. Or, hard, aged cheeses like cheddar, Parmesan, and Gouda.
Try it with:
Meaty Pasta Dishes
Zinfandel can complement the meaty richness of pasta dishes like lasagna or spaghetti Bolognese.
Try it with:
Indian and Middle Eastern Cuisine
Zinfandel's bold flavors can stand up to the bold spices in Indian and Middle Eastern dishes like tikka masala, tandoori chicken, or kebabs.
Try it with: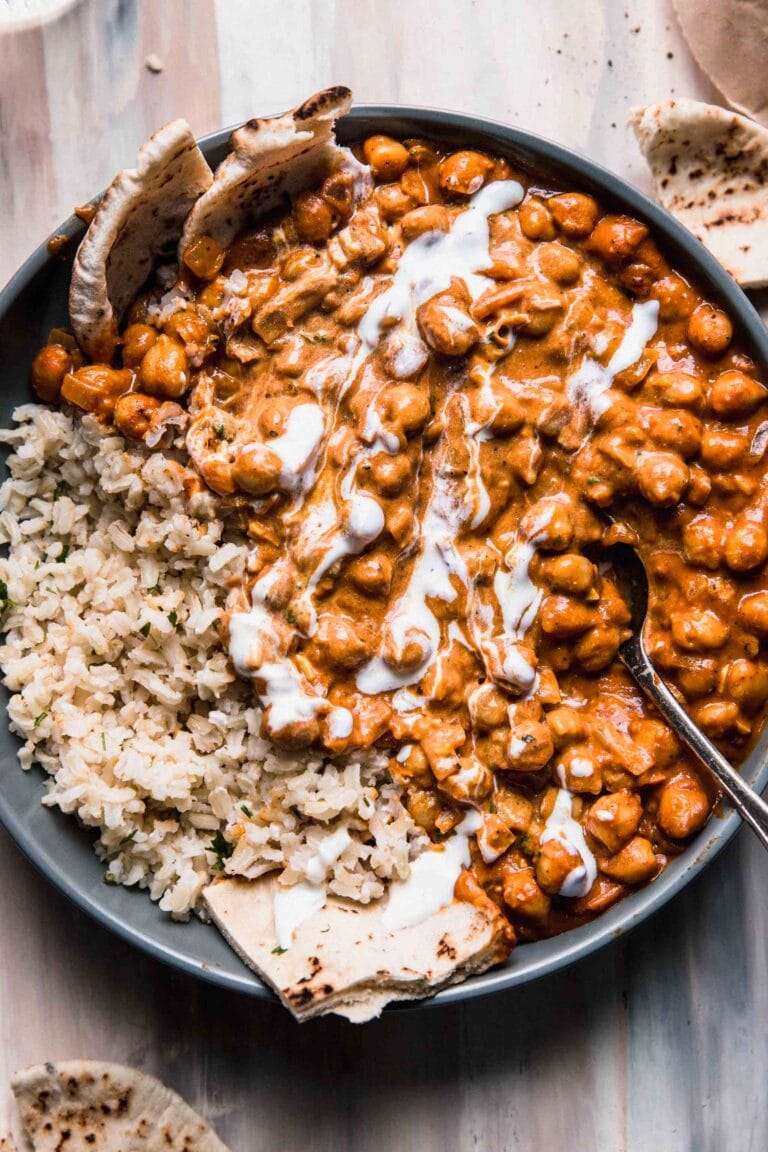 Dark Chocolate
The tannins in Zinfandel pair well with the bitterness of dark chocolate, making it a great dessert pairing. 
Try it with:
Overall, Zinfandel wines are very versatile and can pair well with a variety of dishes. But, it is especially well-suited for bold, hearty flavors.
Experiment with some of these different zinfandel pairings to find the ones that work best for you.
But… please feel free to take these wine pairings suggestions with a grain of salt. Enjoy what you like best! You can pair your Zinfandel with seafood if that's what you enjoy. The only way to find out the very best pairing for yourself is to taste different wines, and experiment.
Did you try any of these Zinfandel Wine Pairings?
If you tried any of these zinfandel food pairings, I would love your feedback! Also, be sure to snap a picture of your pairing and share it with me on Instagram using the hashtag #platingsandpairings and tagging me @platingsandpairings.
For more great Platings and Pairings recipes and wine pairings, be sure to follow me on Instagram, TikTok, Pinterest and Facebook.
More Wine Guides
10+ BEST Zinfandel Food Pairings
Wondering what food pairings are best with zinfandel? This helpful wine guide will outline 10+ great choices for what to eat with zinfandel! Try a bottle with these Pork Chops with Cherry Sauce. This amazing dinner will be on your table in just 30 minutes and is the perfect pairing for Zinfandel wine.
Print
Pin
Ingredients
Cherry Sauce:
1

teaspoon

olive oil

1/2

medium

shallot

(finely chopped)

1

cup

fresh or frozen tart cherries

(pitted and halved)

1/3

cup

dry red wine

1

teaspoon

balsamic vinegar
Pork Chops:
2

teaspoons

olive oil

2

inch

bone-in pork loin chops

(1–thick)

1 1/4

teaspoons

kosher salt

1

teaspoon

ground coriander

3/4

teaspoon

ground mustard

1/2

teaspoon

black pepper
Instructions
Heat the oven to 400°F.

Pat the pork chops dry with paper towels. Place the salt, coriander, mustard, and pepper in a small bowl and mix until evenly combined. Rub all of the spice mixture all over the pork chops, set aside.

Heat oil in a small saucepan over medium heat until shimmering. Add the shallot and cook, stirring occasionally, until softened, about 3 minutes. Season with salt.

Stir in the cherries, red wine, and vinegar. Cook until the cherries soften and the wine has reduced by half, about 10 minutes.

While the sauce reduces, begin cooking the pork chops. Heat oil in a large, cast-iron or oven-safe frying pan over medium-high heat until shimmering. Add the chops and cook, undisturbed, until the bottoms are golden brown, about 4 minutes.

Flip over and place the frying pan in the oven. Bake until the chops are golden brown on the second side and the juices run clear, about 7 to 10 minutes.

Spoon the cherry sauce over the chops and serve.
Nutrition
Calories:
141
kcal
|
Carbohydrates:
13
g
|
Protein:
1
g
|
Fat:
6
g
|
Cholesterol:
1
mg
|
Sodium:
1455
mg
|
Potassium:
153
mg
|
Fiber:
1
g
|
Sugar:
9
g
|
Vitamin A:
45
IU
|
Vitamin C:
4.9
mg
|
Calcium:
9
mg
|
Iron:
0.3
mg