Elevate your next backyard barbecue with these BBQ wine pairings. Here are seven amazing wines that pair well with grilled food.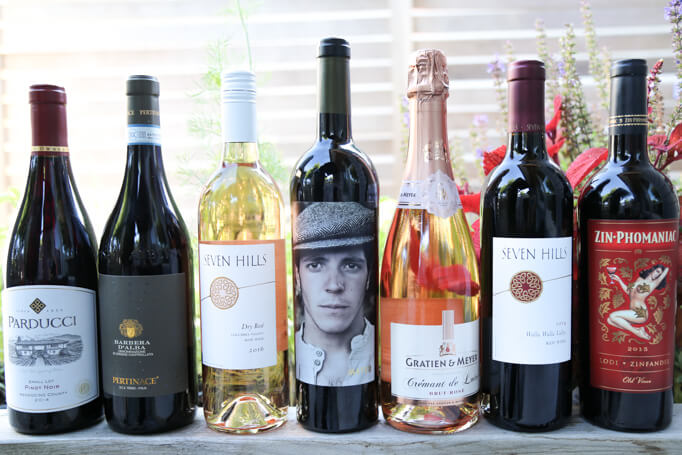 Summer is here! I've been grilling on the regular with my new Big Green Egg (have you entered to win one yet?) and I've been on a mission to sample lots of different wines paired with grilled foods. Most people associate BBQ and grilled foods with beer but did you know that wine pairs extremely well too? So much so in fact that I've developed a new summer mantra and have it hanging in our house on my new McLeod Letter Co. felt letterboard: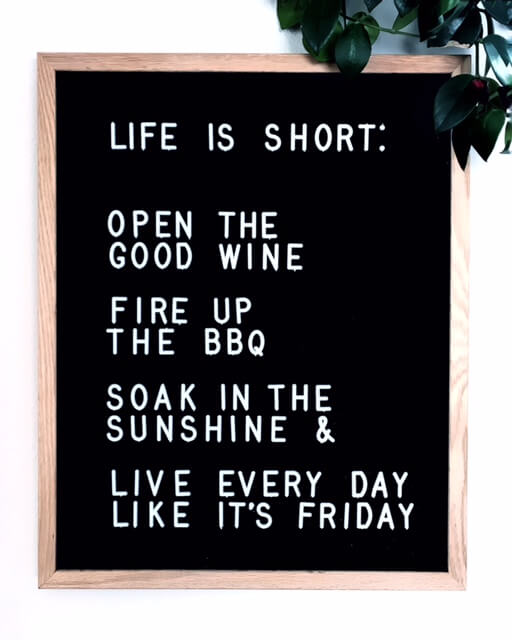 Do you embrace wine with barbecue? Here are some of my favorite bottles of wine for pairing with grilled foods of all kinds:
Pinot Noir
Pinot Noir is one of the most food-friendly red wines out there. It's flavors are delicate enough to not overpower the food that you're eating it with and it makes a great match for seafood, poultry and red meat. It's particularly tasty paired with smoked meats because Pinot Noir has an earthy, smoky quality to it.
Bottle to try: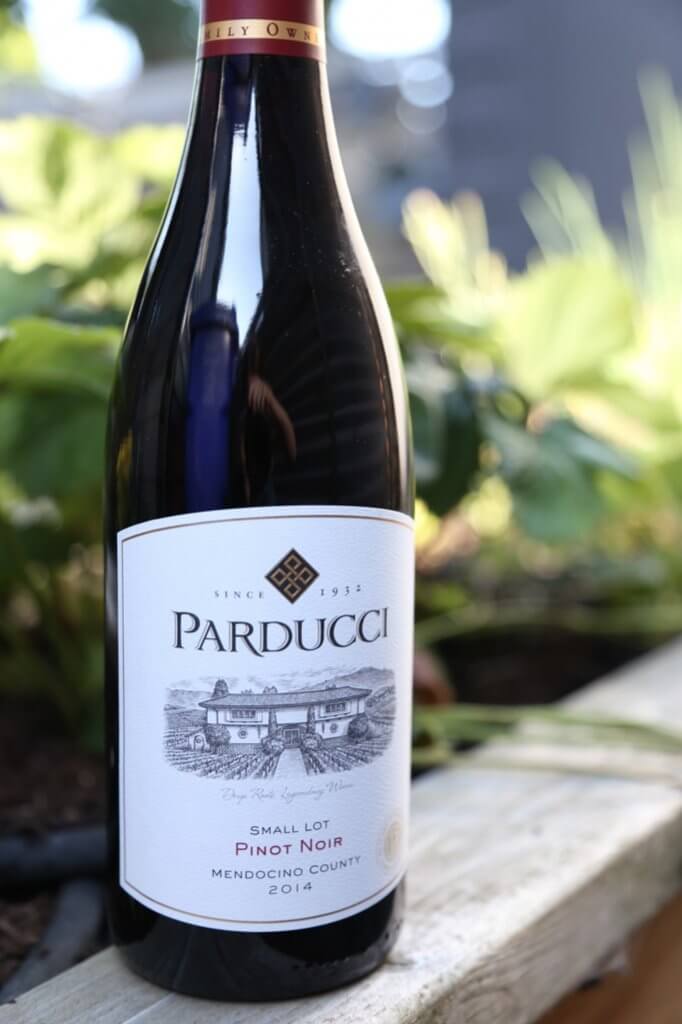 This Pinot Noir offers aromas of juicy, ripe red berries and finishes with hints of baking spice, tobacco and earthy notes. Well rounded, yet with a good amount of acidity, it pairs well with a variety of dishes.
Try Pinot Noir paired with these Lemon Chicken Skewers with Harissa Yogurt Sauce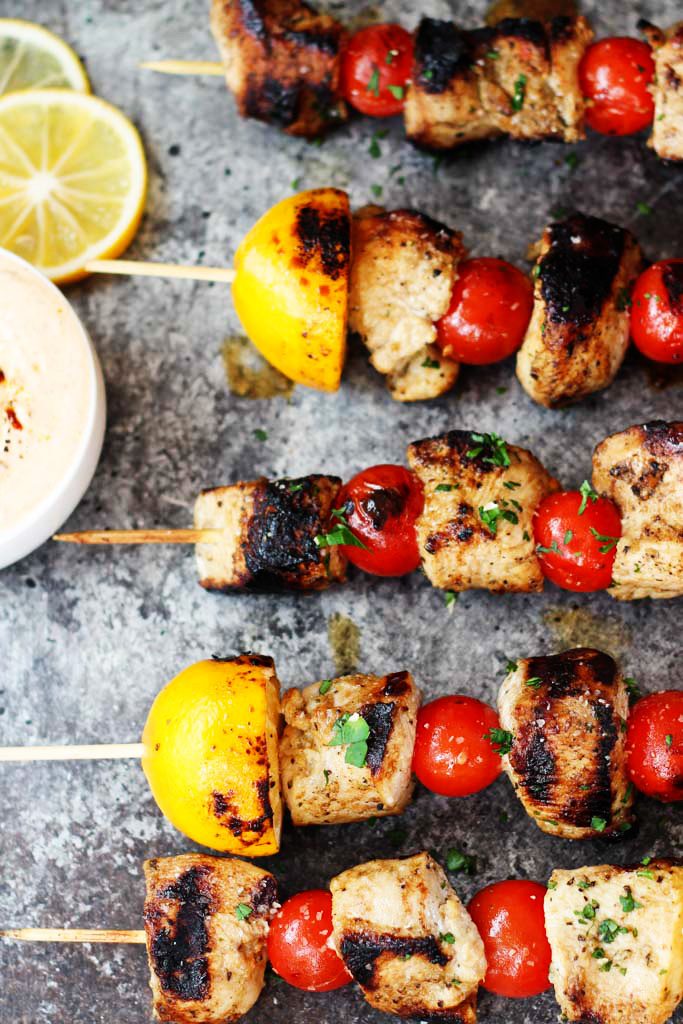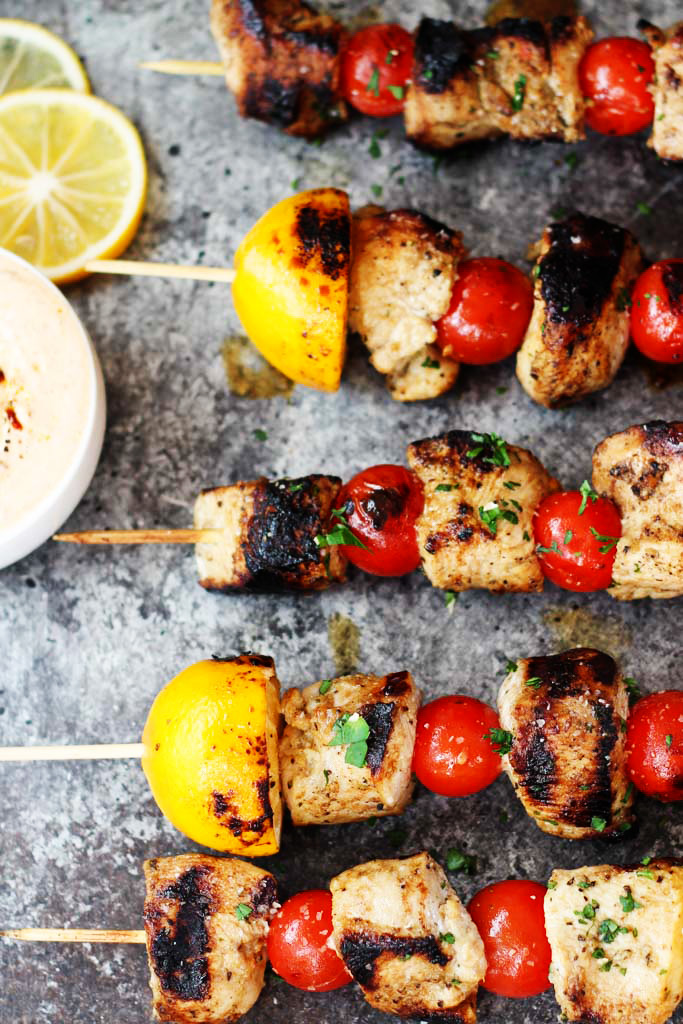 Barbera
Barbera is another red wine to try when you're looking for something a little lighter than a Cabernet. Ripe, dark berries and savory notes round out this wine. You can even try this wine chilled slightly, by sticking it in the fridge for 30 minutes before
Bottle to try: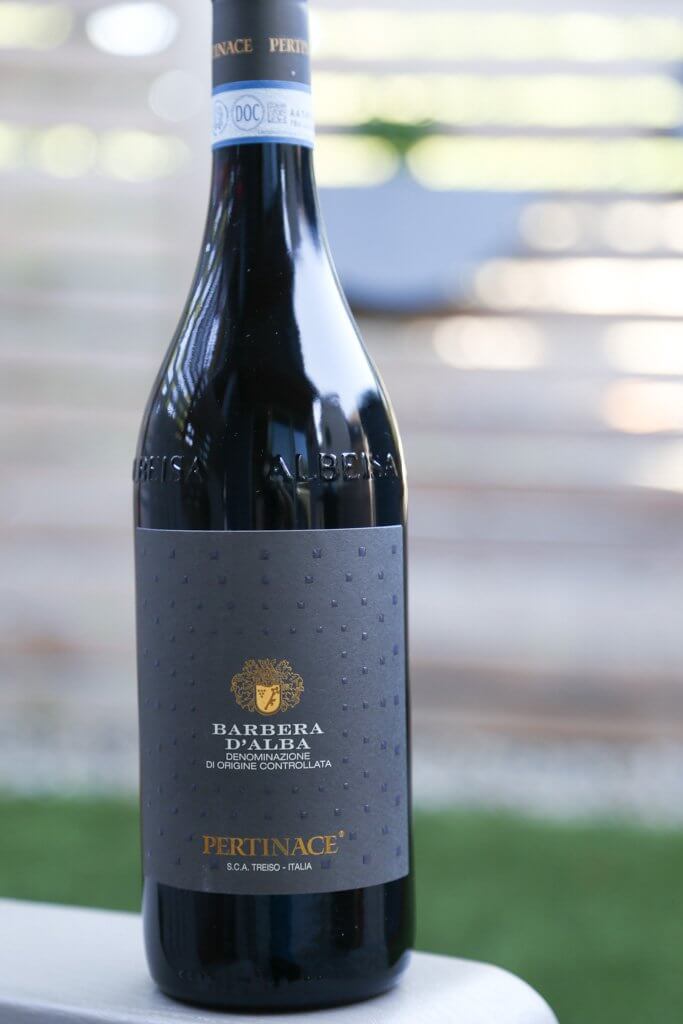 This Barbera d'Alba greets you with ripe blackberry and cherry aromas and finishes with good tannic structure and a savorty note.
Try Barbera d'Alba paired with this Grilled Pork Tenderloin with Charred Lemon Chimichurri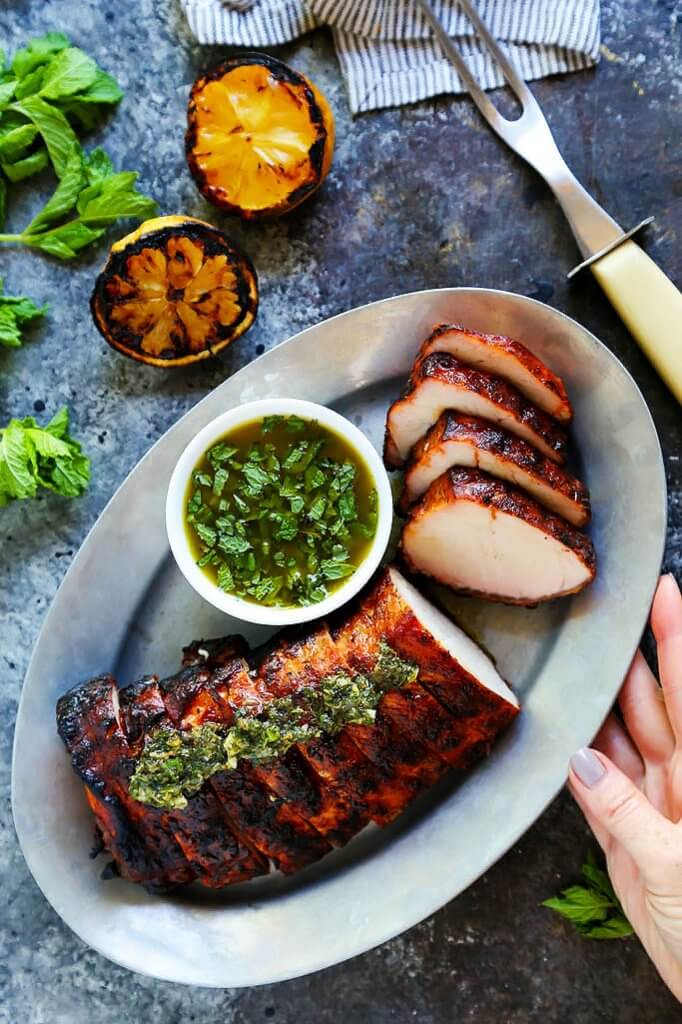 Dry Rosé
Rosé is a fun, flirty wine, perfect for sipping on the patio. With aromas of strawberry, watermelon, and citrus, rosé has a good amount of acidity to it that stands up to grilled foods. Like Pinot Noir, Rosé can pair with a wide variety of dishes from seafood to grilled pork. It's also a perfect match for veggie burgers or grilled turkey burgers.
Bottle to try: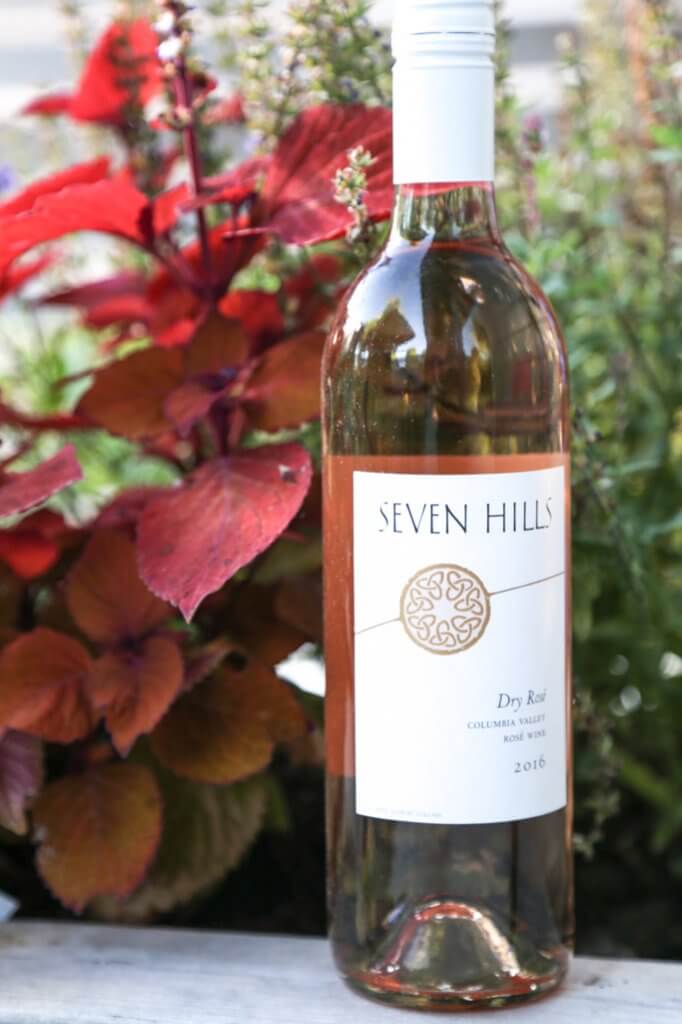 This Seven Hills Rosé is my favorite rosé wine of the year. It's got a perfect balance of grapefruit, strawberry, and stone fruit and it finishes bone dry with a good bit of minerality. I can't get enough of it!
Try Rosé paired with this Mango Lime Grilled Chicken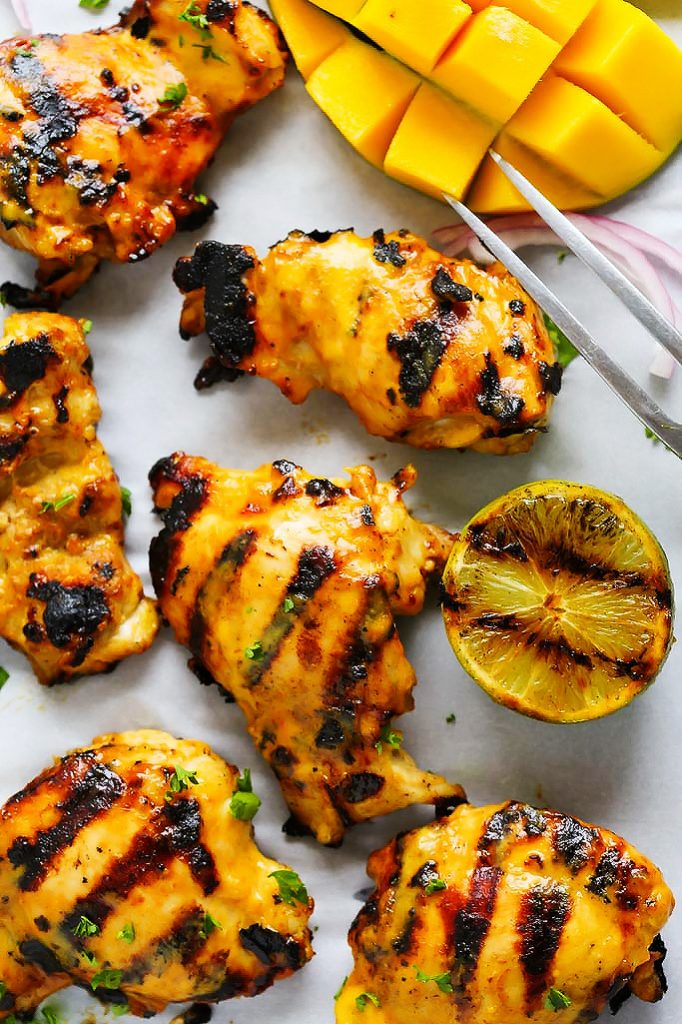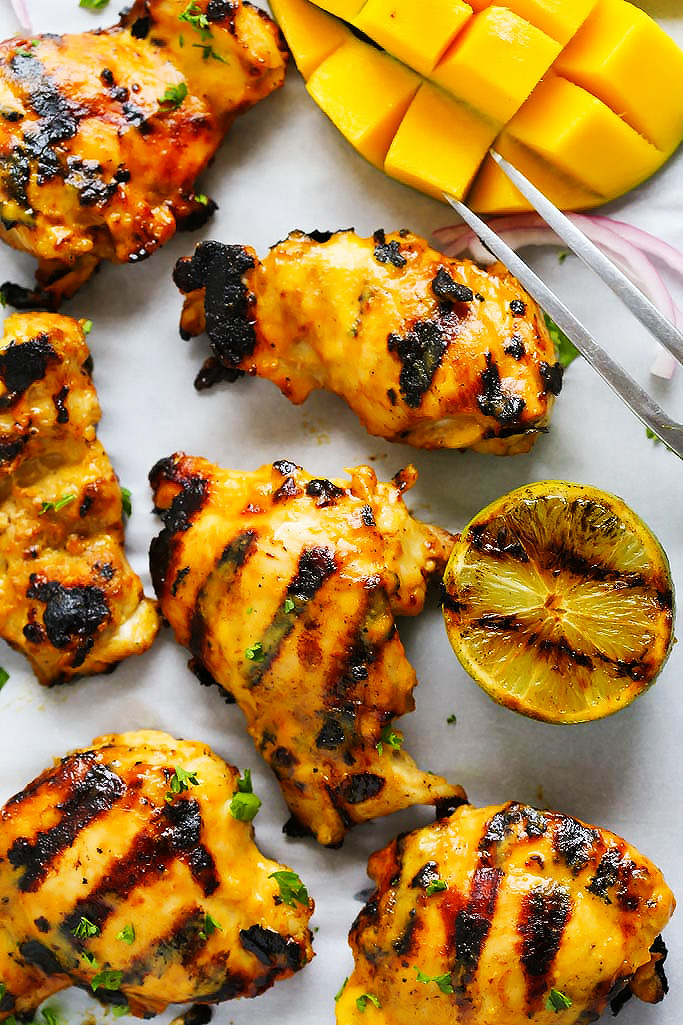 Spanish Wine
…