This Israeli Couscous Tabbouleh Salad recipe combines pearl couscous with tomatoes, cucumbers, fresh herbs and a light citrus dressing.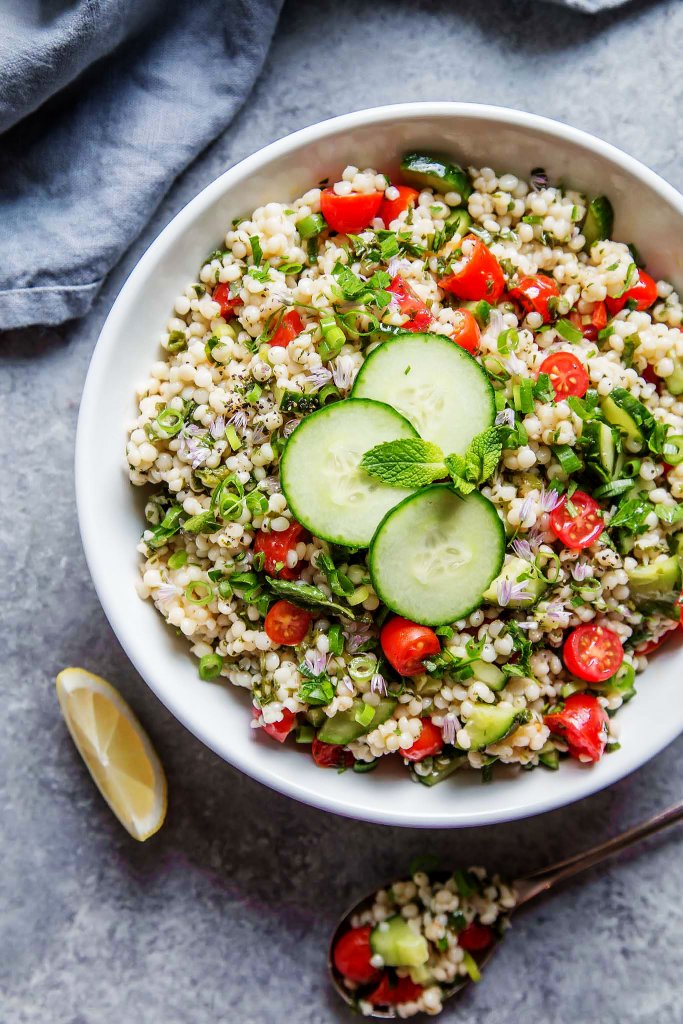 Who are my tabbouleh salad fans? That minty-herbal, tomato and cucumber packed salad that's so refreshing with just a hint of citrus. I'd include myself in that group but there's one thing I don't love about it… Sometimes I find it to be a bit dry… I think it's the fact that the couscous drinks up all the yummy dressing… So, I changed things up a bit with this Israeli Couscous Tabbouleh Salad recipe.
Israeli couscous is different from regular couscous – It's fatter. Also known as pearl couscous, it's like little dots of pasta that pop in your mouth. And, it always brings back memories of a soup that my Nana used to make – It was basically a chicken noodle soup but instead of using noodles, she used these little dots of pasta, which I'm pretty sure were technically Israeli couscous. My little brother and I called it "Dot Soup."
I'm using those dots of pasta in this tabbouleh salad – making it a bit of a twist on a pasta salad and a traditional tabbouleh. The particular brand that I love is from Bob's Red Mill. Their Natural Pearl Couscous is easy to find in your local store, or online here. What I love about it is that the dressing doesn't get soaked up so much, instead it just perfectly coats those beads of couscous and dresses the herbs and vegetables so nicely.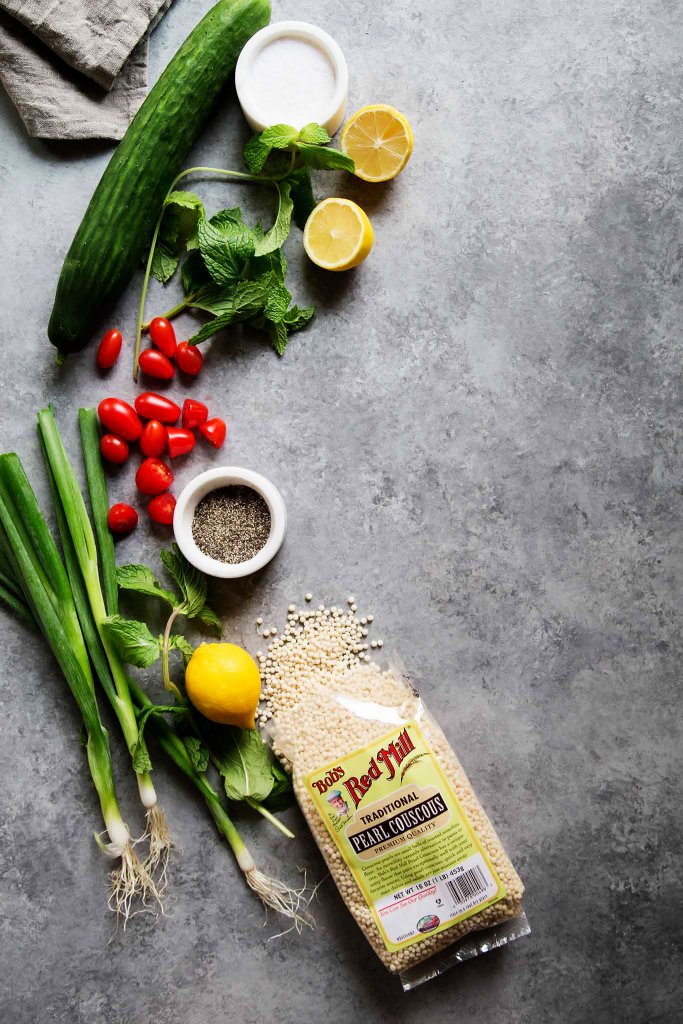 This Israeli Couscous Tabbouleh Salad would be perfect served alongside some grilled lamb, or you could even just make a batch of it and have it as a grab-and-go weekday lunch. It's perfect to make ahead because the veggies don't get soggy. Try packing it alongside some hummus and pitas. It will probably be the highlight of your workday. Unless you happen to get a 50% raise and an extra week of vacation…
Speaking of vacations – I promise to get some posts of our trip to Italy up soon! It's been a bit of a crazy end to the summer, but they're coming…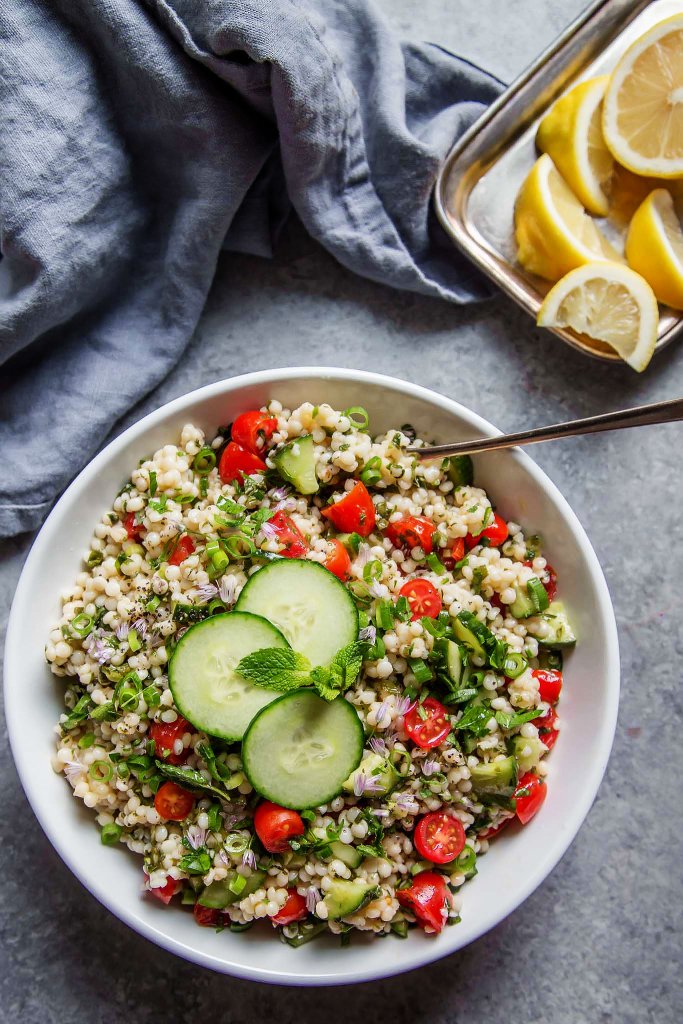 I'd love to hear in the comments below how you spent your summer – Fun trips, crazy stories, lots of wine…?
…