This Sparkling Blackberry Tea Cocktail combines tea, blackberries, sparkling wine and dry vermouth for a festive sparkling cocktail that's perfect for holiday parties.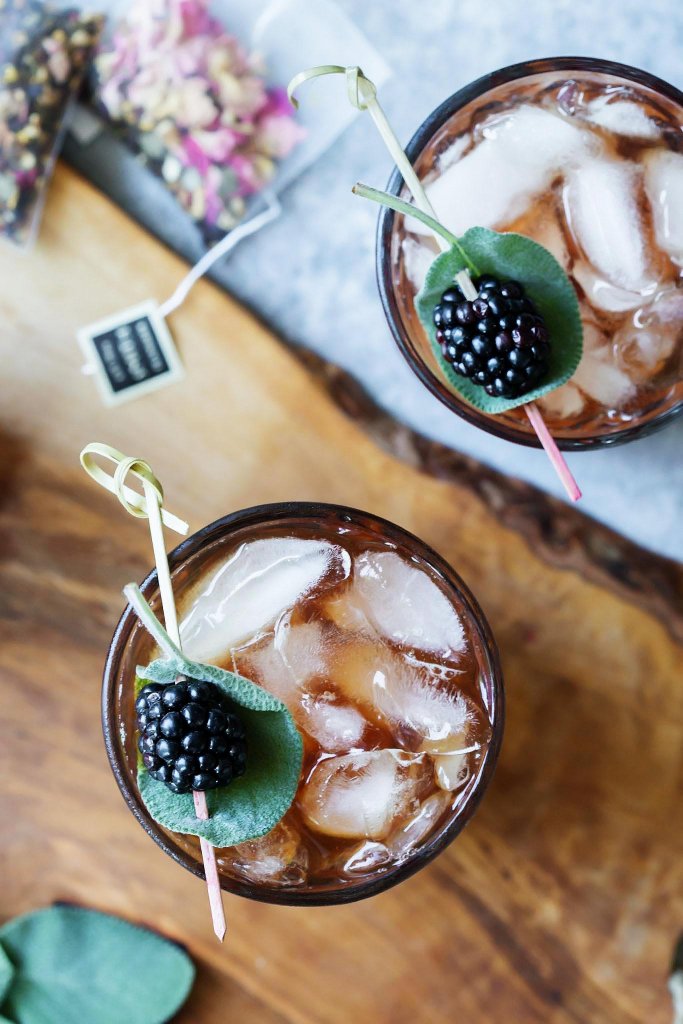 This summer, I had the pleasure of attending a hands-on cocktail class as part of Portland's amazing food festival, FEAST. The focus was spiked tea cocktails. The experts at Bull in China teamed up with Steven Smith Tea to teach us how to make three unique cocktails, all featuring tea.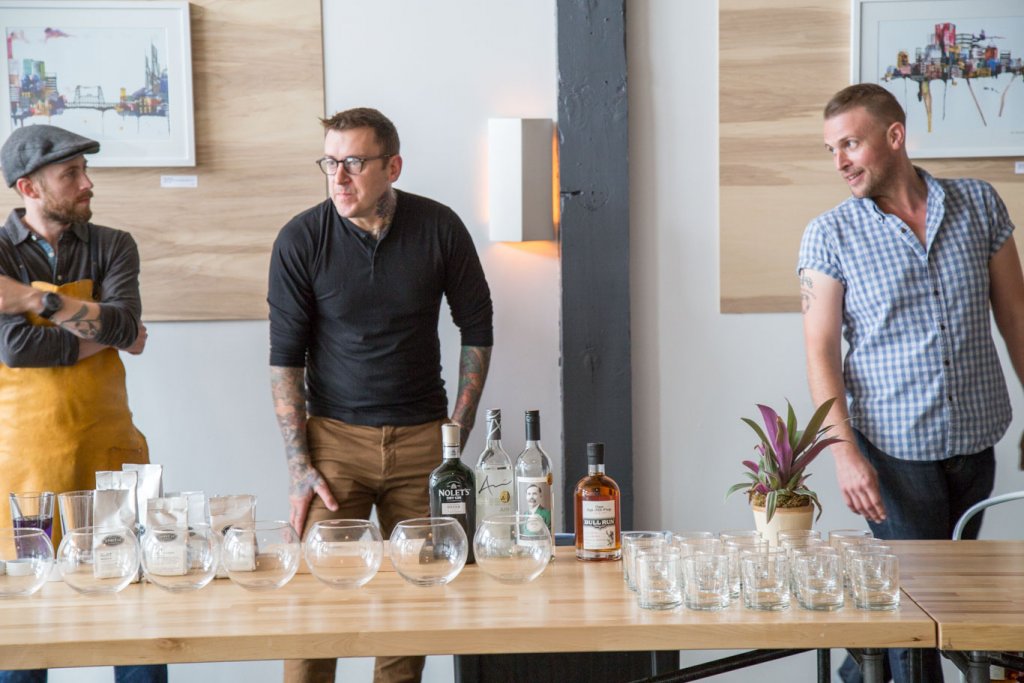 For our first cocktail, we learned how to smoke the tea, by setting it aflame and then covering it with a glass vessel to quickly put out the flame. Each of us were able to select our favorite teas from the Smith Tea line and combine them with our alcohol of choice. I chose vodka and a hibiscus tea. As the two steeped together, it took on this beautiful ruby pink color and the flavors became more pronounced. When the tincture is as flavorful as you'd like, use a fine mesh strainer to remove the solids and then you can either use your infused spirit in a cocktail, or simply serve it over ice.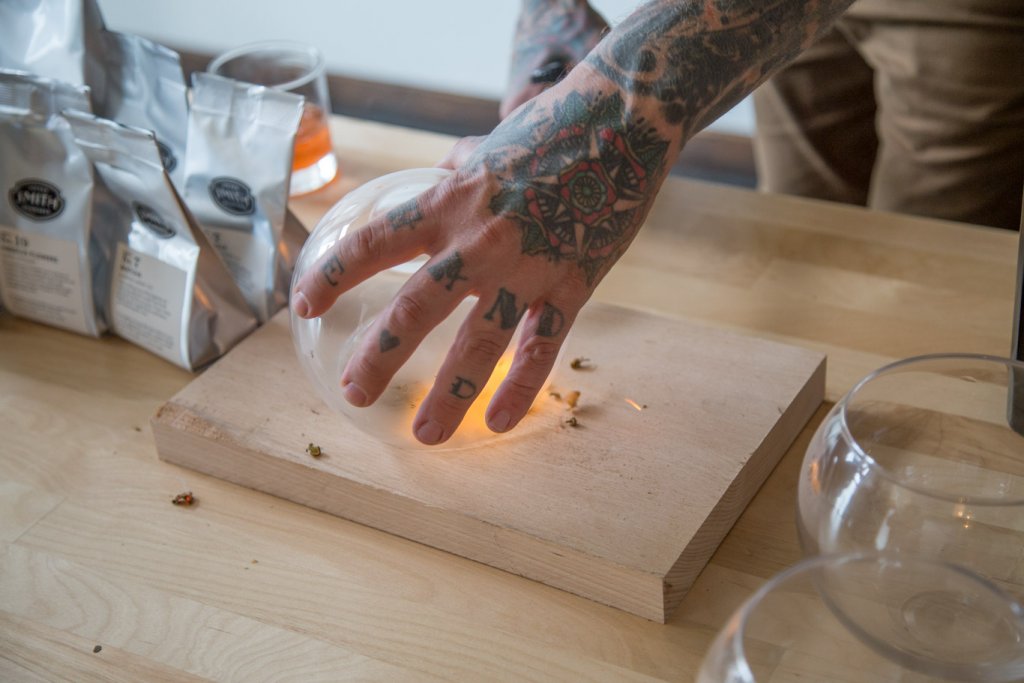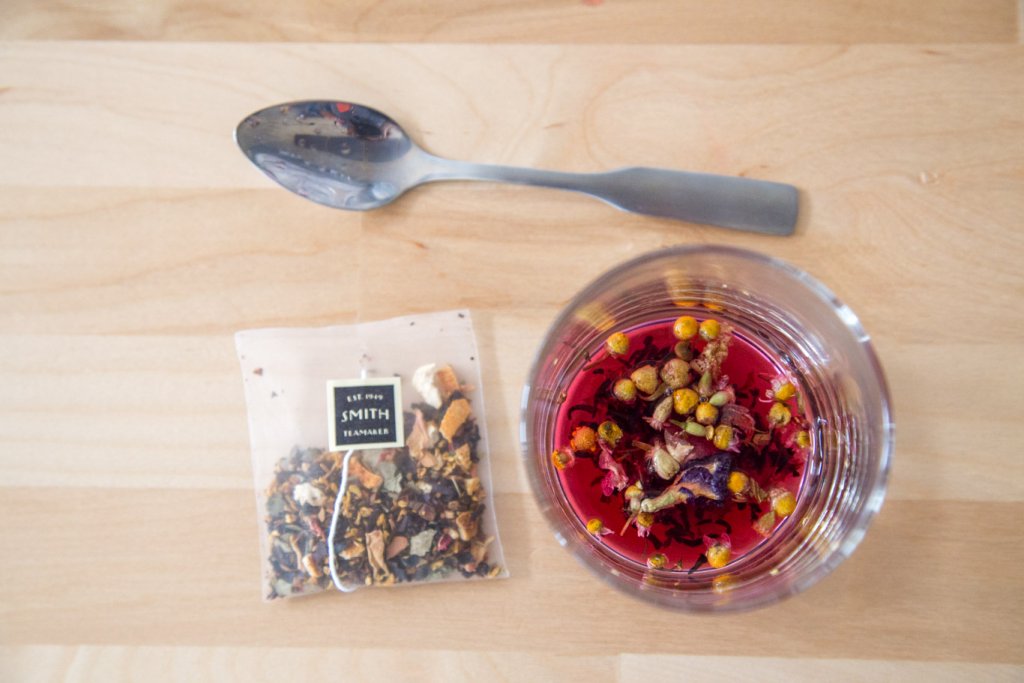 The second cocktail we learned how to make was a punch – A perfect option for when you're serving a crowd. Takeaway tip from this session – Use a leftover Chinese food container to make a huge block of ice. It will melt less quickly, meaning that your cocktails won't become watered down so quickly.
In our third session, we learned how to make a tea concentrate – Basically steeping a lot of tea bags in a moderately small amount of water and then using that concentrate to build a cocktail.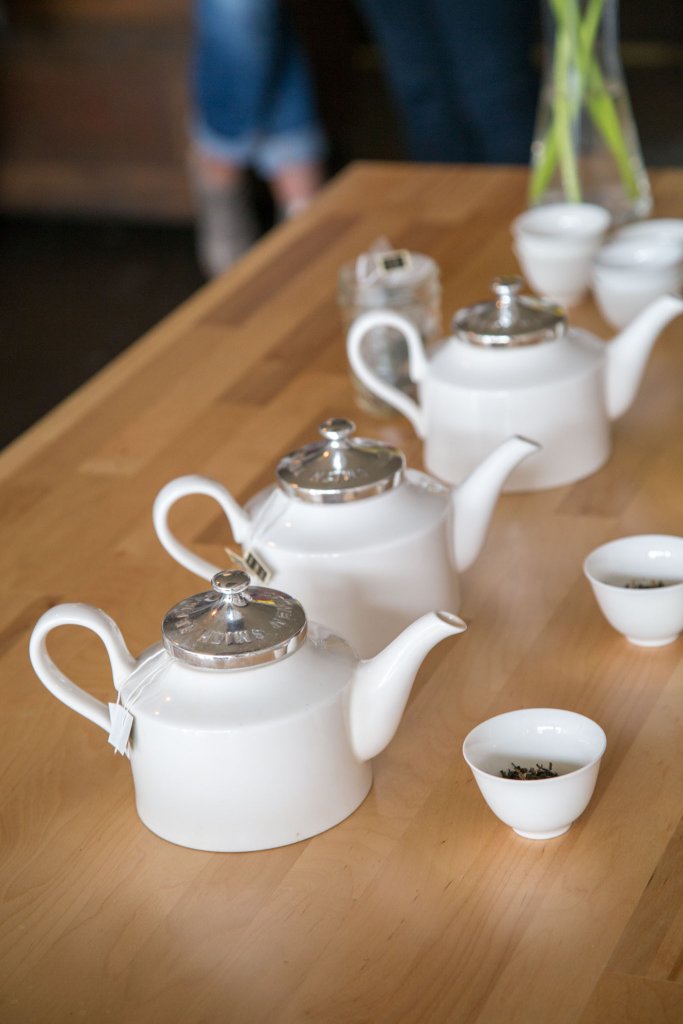 This method is the first one that I put to use at home and I used it to create this Sparkling Blackberry Tea Cocktail which I'm sharing with you today. That tea concentrate and some amazing Oregon blackberries are the star in this recipe. I love how their deep purple color pops when they're skewered with a fresh sage leaf.
How gorgeous are these spiked tea cocktails? They would definitely be welcome on any holiday table. I'm thinking that they'll be the perfect beginning to Thanksgiving dinner – A bit of an aperitif of sorts.
To make these cocktails, we're really making two concentrates – A blackberry simple syrup and the tea concentrate. It may seem like quite a few steps, but the good thing is that you can make both at the same time, right next to each other on your stove top. Another great thing? Both can be assembled ahead of time – Up to a week. So, if you are hosting guests, all the hard work will be done ahead of time.
…