Learn how to clean an enameled cast iron dutch oven with baking soda. It will get rid of any stains and stuck on food without ruining your enameled pot.
Best Way to Clean a Dutch Oven
The one item from my kitchen that has stuck with me the longest is my honey gold, enameled cast iron dutch oven. I've had it for 15 years now. I call it "OT" – Old and trusted. It's been with me as I taught myself to cook, survived nine moves, and gets used every single time I make my Nana's Sunday Gravy. But, over the years, it's also started to show signs of aging. The interior gets blackened when I sear something in the pot and stains happen after simmering a pot of sauce on the stove all day. But, I've learned that it's easy to give this golden beauty a facelift using just a couple simple ingredients – baking soda and dish soap.
What You Need to Clean a Dutch Oven
You'll need three items to clean your enameled cast iron dutch oven:
Simple, really. I think you'll already have these items on hand. I spoiled myself today by picking up a new set of Mrs. Meyer's® Dish Soap and Multi-Surface Everyday Cleaner at Fred Meyer. I love how cute the bottles are and they smell out of this world! Usually, I pick up the Lavender or Lemon Verbena scent, but today I wanted to try something new – plus I thought the periwinkle blue would look pretty on my counters, so Bluebell it was 🙂  It's the little things that make tasks like cleaning out an enameled cast iron dutch oven on a Saturday afternoon feel just a little more enjoyable. It's also the fact that Mrs. Meyer's products manage to be made with natural essential oils and plant-derived ingredients, but still act as a powerhouse in the kitchen.
How to Clean Enameled Dutch Oven
Here's what you do to clean your enameled cast iron dutch oven:
Fill your dutch oven with enough water to cover the staining/stuck on bits and bring it to a boil. Then, add in a few spoonfuls of baking soda. Let the mixture bubble away as you use a wooden spoon or spatula to scrape up any of the blackened bits. Once the pot is mostly clean, pour the water out and use an abrasive sponge and a bit of dish soap to give it a final polish.
At this point, you may notice that there are still some burnt on bits. If so, can repeat the process. This should get rid of any final remaining stains. However, if you've got a real challenge on your hands, try making a paste of dish soap and baking soda. Spread that onto your enameled cast iron dutch oven and let it sit overnight. The next morning, add a few drops of water and use a wooden spoon to scrape up any remaining scorched bits. Then rinse the paste from the pot using an abrasive sponge and dish soap to polish things off.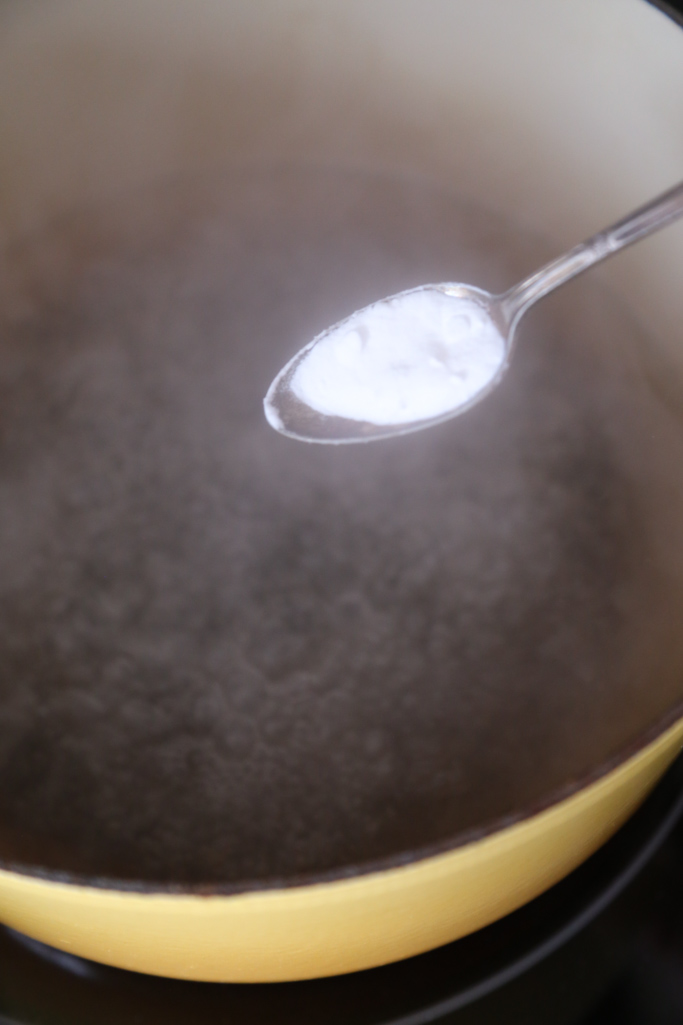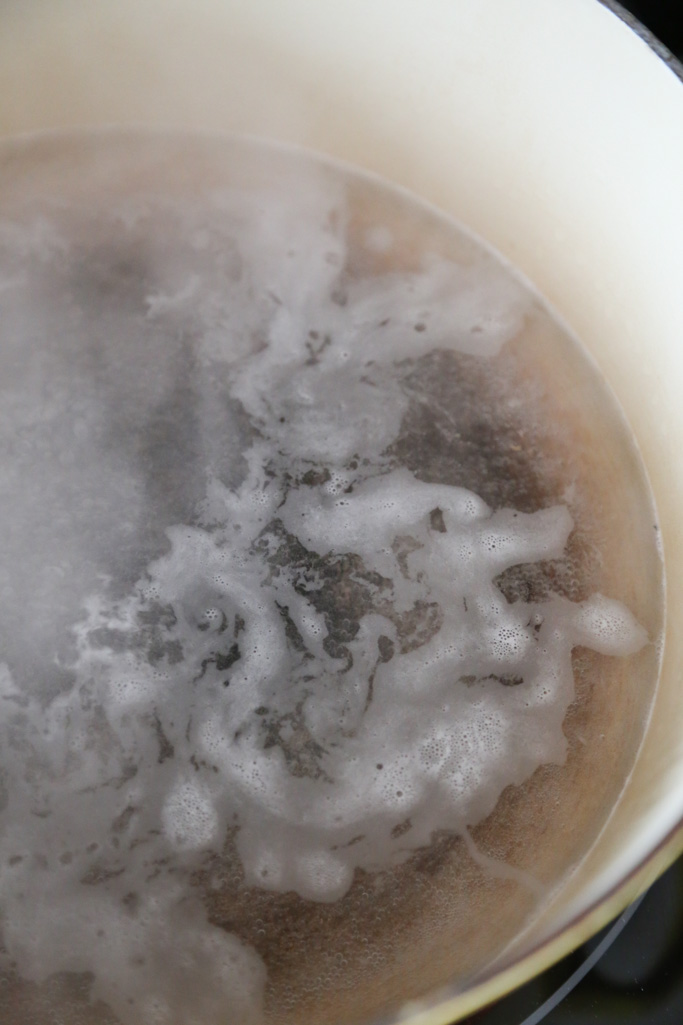 With these tips, you should have a bright and shiny enameled dutch oven that is ready for its next 15 years of use….