It's hard to believe but we're only about four months out from our wedding day! The venue is booked, the dress is purchased and there's just a few loose ends to tie up…
So, I thought I'd give you guys a bit of the behind the scenes to look at where we are in our planning process:
The Venue
We're getting married at one of our favorite vineyards in Oregon wine country. Think rustic barn with a big oak tree in the front and vines in the back. There couldn't be a more perfect location for our special day.
The Food
I'm so excited to have Crown Paella preparing tapas and paella dishes for our special day. We'll have vegetarian and gluten-free options with passed tapas to begin the night and a seated dinner. For dessert, we'll have a variety of miniature pies from Pie Spot – Lemon Vanilla Bean, Peanut Butter Chocolate and Butter Pecan to name a few. I've been working on creating chalkboard menus for both our dinner and the "Pie Bar."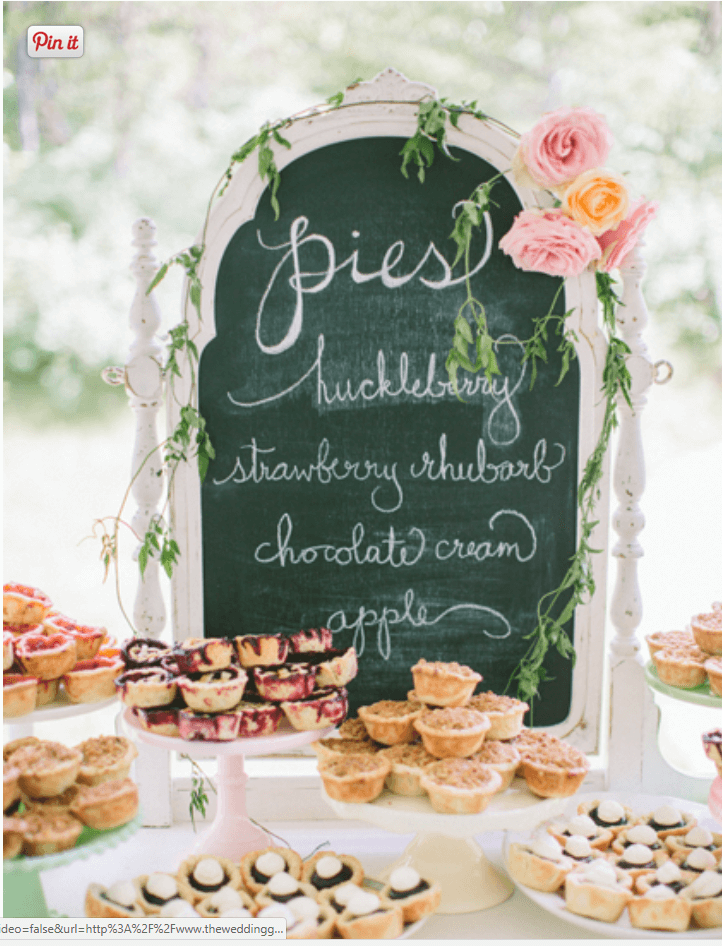 The Wine
The vineyard that we're getting married at makes spectacular Rosé and Pinot Noir, so we'll definitely be pouring their wines. As for a champagne toast, we're looking into some extra special bottles from Champagne Tattinger.
When we got engaged, we celebrated with a bottle of their Brut La Francaise. A blend of Chardonnay, Pinot Noir and Pinot Meunier, I loved its hints of vanilla, apricot and baked brioche. I could easily celebrate our wedding with this special champagne in our glass.
However, we also had the opportunity to recently sample their Comtes de Champagne Blanc de Blancs. Made entirely from champagne with a hint of new oak aging, this champagne is aged for nearly 10 years and shows notes of citrus with a good body and fine bubbles. This is definitely an elegant and special wine that's more than worthy of our big day!
The Florals
Since the barn that we're getting married in is so beautiful on its own, I'm keeping the decor and florals to a minimum. We'll have several long farm tables, with seating on each side and I'd leaning towards simple greenery with hints of eucalyptus. Here's a peek at my Pinterest inspiration board.
The Extras
We'll be having a Happymatic Photo Booth at our wedding and asking our guests to leave a snapshot in our guestbook with a note. Dinner will be followed by dancing and we've asked our guests to let us know on their RSVP which song is sure to get them on the dance floor! We're still trying to pick a song for our first dance… But we're leaning towards a song that has some relationship with wine, since that's such a big part of our lives… Suggestions?
We have a lot of "P's" going on:
Am I missing anything? Was there something in particular that was a huge hit at your wedding? I'd love to hear any suggestions in the comments below!
I teamed up with Champagne Tattinger to bring you this post. As always, all opinions are my own.