These 12 delicious Holiday appetizer recipes will put you in the festive spirit. From Christmas to New Years, I've got you covered with these yummy bites! 
This Baked Brie in Puff Pastry with Red Currant is a perfect appetizer for the holidays and is made with just FOUR ingredients.
These Sausage Bites are simmered in white wine & served with a creamy, spicy mustard dipping sauce. They're a delicious party appetizer that cooks up quick.
Bacon-Wrapped Cheese Stuffed Cherry Peppers are stuffed with a delicious combination of sharp cheddar cheese & goat cheese. They're a perfect party appetizer because they can be assembled ahead of time and are always a crowd pleaser!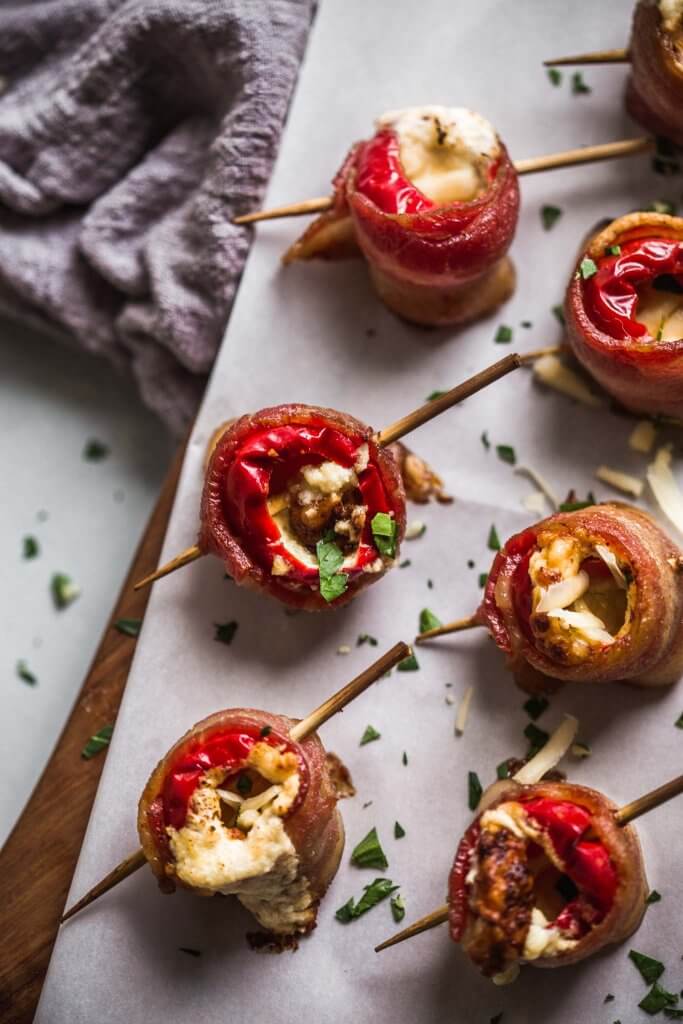 Learn how to create the perfect Holiday Charcuterie Board in just four simple steps. Assemble a beautiful and elegant spread with fresh fruits, cheeses and fresh herbs.
Filet Mignon Bites with Creamy Horseradish Sauce are the perfect elegant appetizer to serve at your next party. Tender bites of filet mignon are wrapped in bacon and served with a thick and tangy horseradish sauce.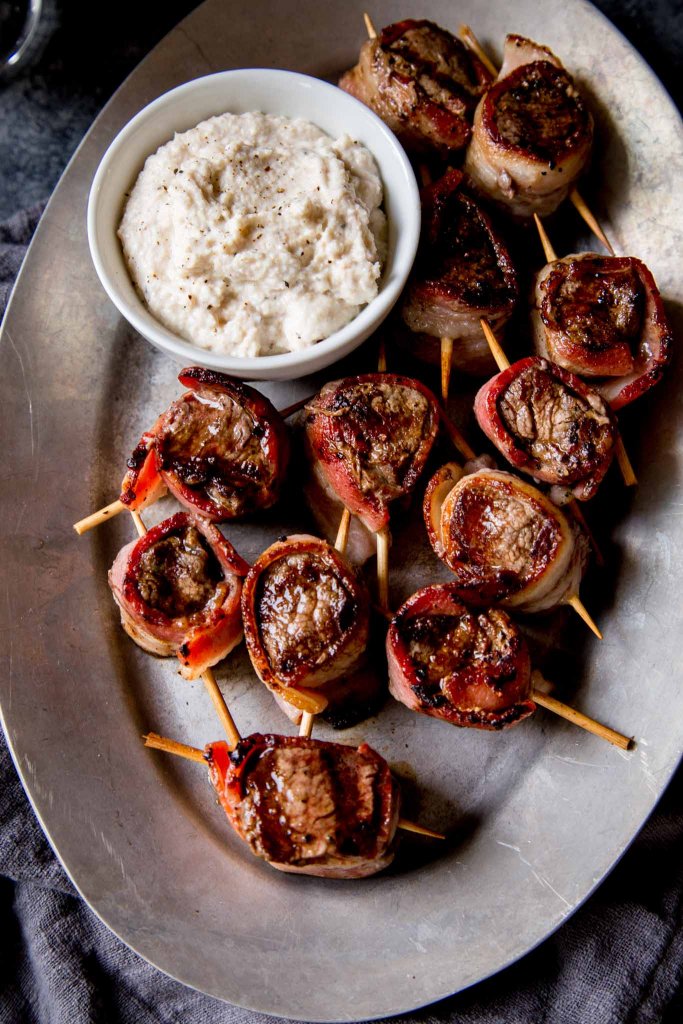 This baked goat cheese appetizer is super simple to throw together at the last minute. French goat cheese is baked in a marinara sauce until hot and bubbly – Perfect for spreading on crostini.
These Lasagna Crostini are a perfect make ahead party appetizer. The Italian meat sauce, creamy ricotta and melty mozzarella cheese are irresistible.
These Pimento Cheese Arancini make a great party appetizer. Creamy risotto & pimento cheese balls are fried until golden & delicious.
Prosciutto Wrapped Avocado Bites are the perfect party appetizer. They're an easy to make, no-bake finger food and come together in under 10 minutes!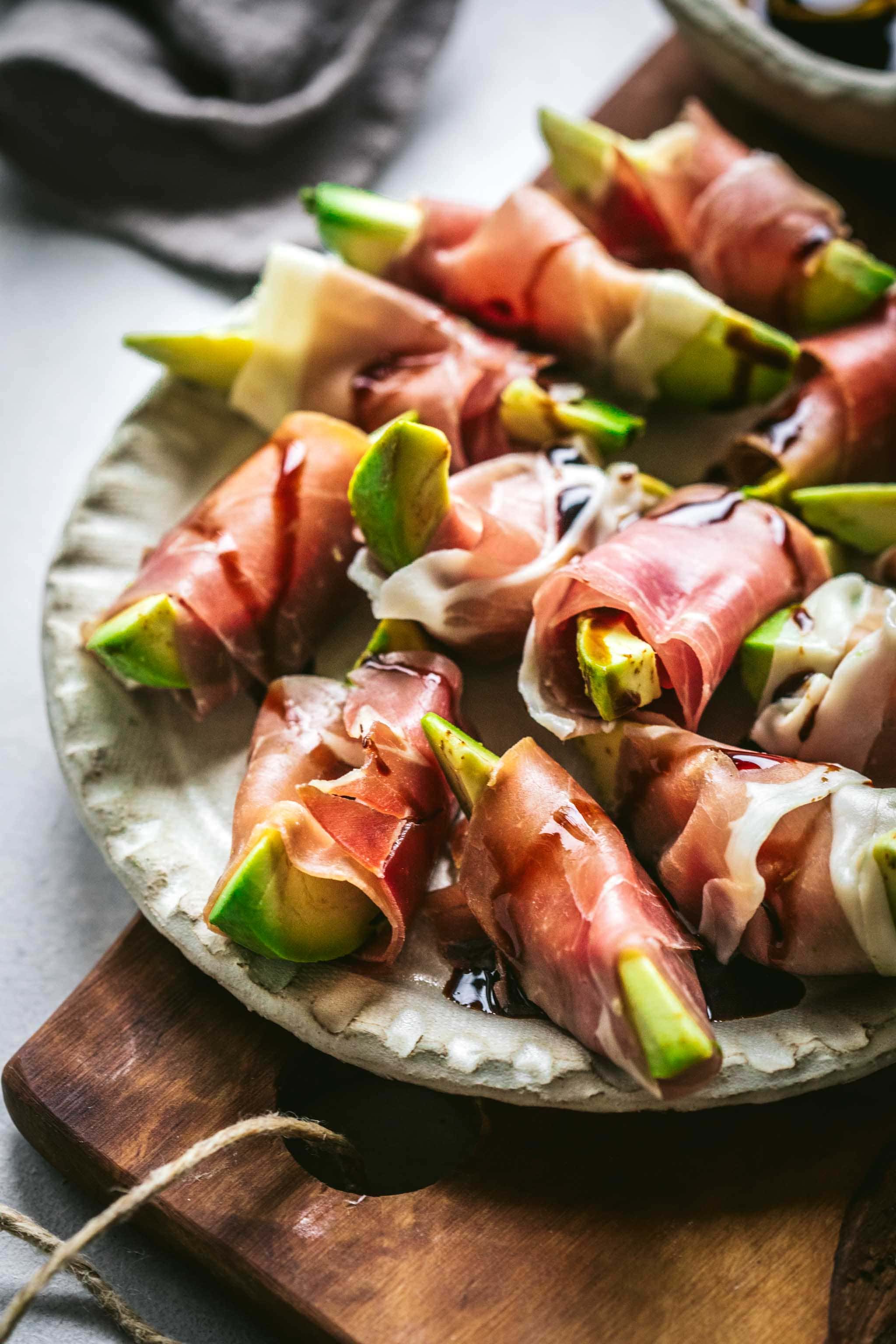 These Short Rib Crostini with Cambozola Cheese and Cherry Jam make a perfect appetizer.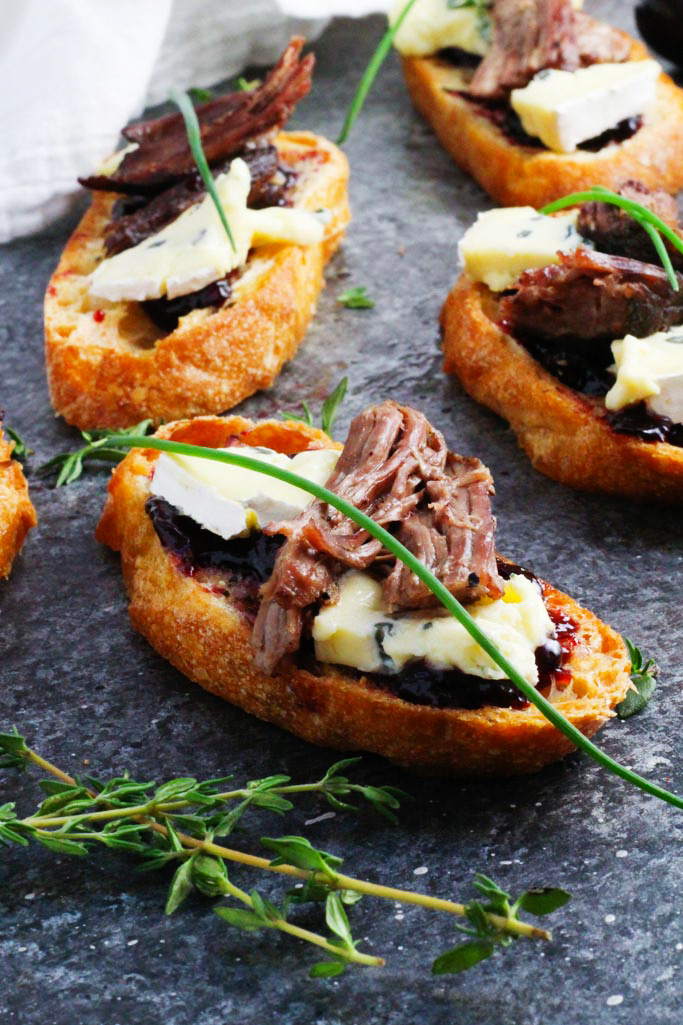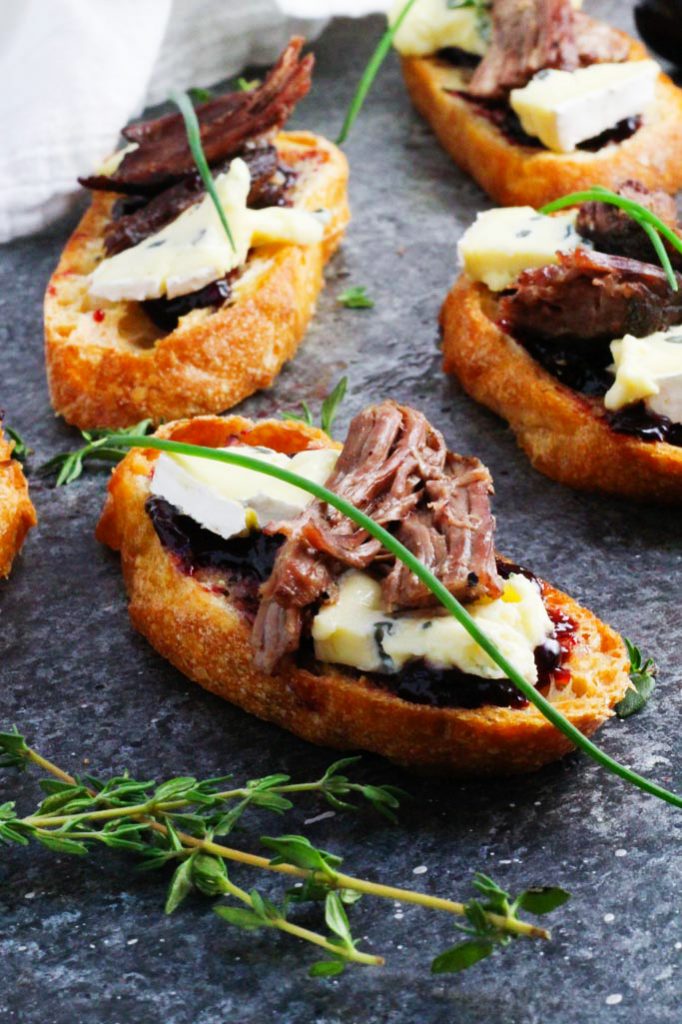 These Prosciutto, Brie & Honey Crostini are the most delicious of appetizers!
Everyone loves these yummy bites!