Looking for some tasty Korean Barbecue Sauces to compliment your grilled dinner? Here are 5+ delicious sauce options to try out! Whether you prefer the fiery kick of gochujang, the rich umami of ssamjang, or the simplicity of sesame oil and salt, there is a sauce to suit everyone on this list.
Korean barbecue, known as "gogi-gui," is a culinary adventure that has captivated the taste buds of food enthusiasts worldwide. The sizzling grills, tantalizing aromas, and communal dining experience make Korean BBQ a social and sensory delight.
While the marinated meats take center stage, the experience wouldn't be complete without a delectable array of sauces that elevate the flavors and textures of the grilled meats.
In this post, we'll explore some of the must-try sauces for Korean BBQ that will transport your taste buds to the vibrant streets of Seoul.
PS – Be sure to check out these 20+ tasty Korean Side Dishes too!
The BEST Korean Barbecue Sauces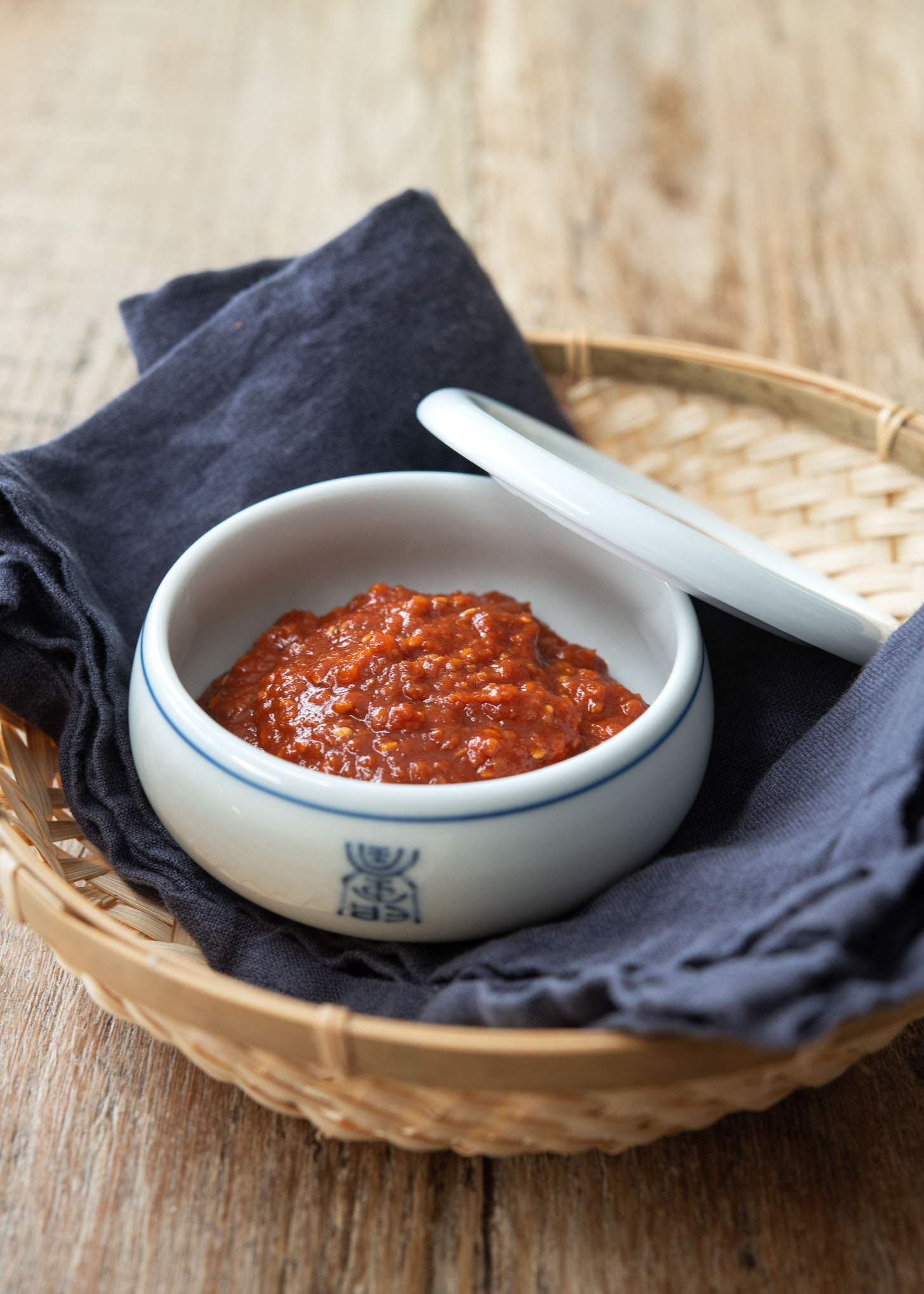 Ssamjang: The King of Korean BBQ Sauces
Ssamjang is the undisputed king of Korean BBQ sauces. Combining fermented soybean paste (doenjang), spicy gochujang, sesame oil, garlic, and green onions, this addictive sauce packs a punch. Its rich, savory umami flavor enhances the smoky goodness of grilled meats. Ssamjang is traditionally used to wrap grilled meat in fresh lettuce leaves, creating a mouthwatering bundle of flavors and textures. The balance of spicy, salty, and slightly sweet notes makes it an absolute must-have at any Korean BBQ table.
Get the RECIPE from Beyond Kimchee
Gochujang: The Bold and Spicy Staple
Gochujang, a chili paste made from fermented soybeans and red chili peppers, adds a vibrant kick to Korean BBQ. It possesses a complex and unique flavor profile, combining sweetness, tanginess, and intense spiciness. Whether brushed on the meat before grilling or used as a dipping sauce, gochujang imparts a fiery depth of flavor. For those who enjoy an extra heat, mix it with some sesame oil, vinegar, and garlic for a sensational dip.
Get the RECIPE from Minimalist Baker
Kecap Manis: Dipping Sauce with a Twist
Kecap manis can also be used as a dipping sauce, offering a unique alternative to traditional Korean BBQ sauces. Its sweet and savory profile provides a delightful contrast to the smokiness of the grilled meats. You can mix kecap manis with a splash of lime juice, a pinch of chili flakes, and a dash of sesame oil to create a tantalizing dipping sauce that brings together the best of both Indonesian and Korean flavors.
Get the RECIPE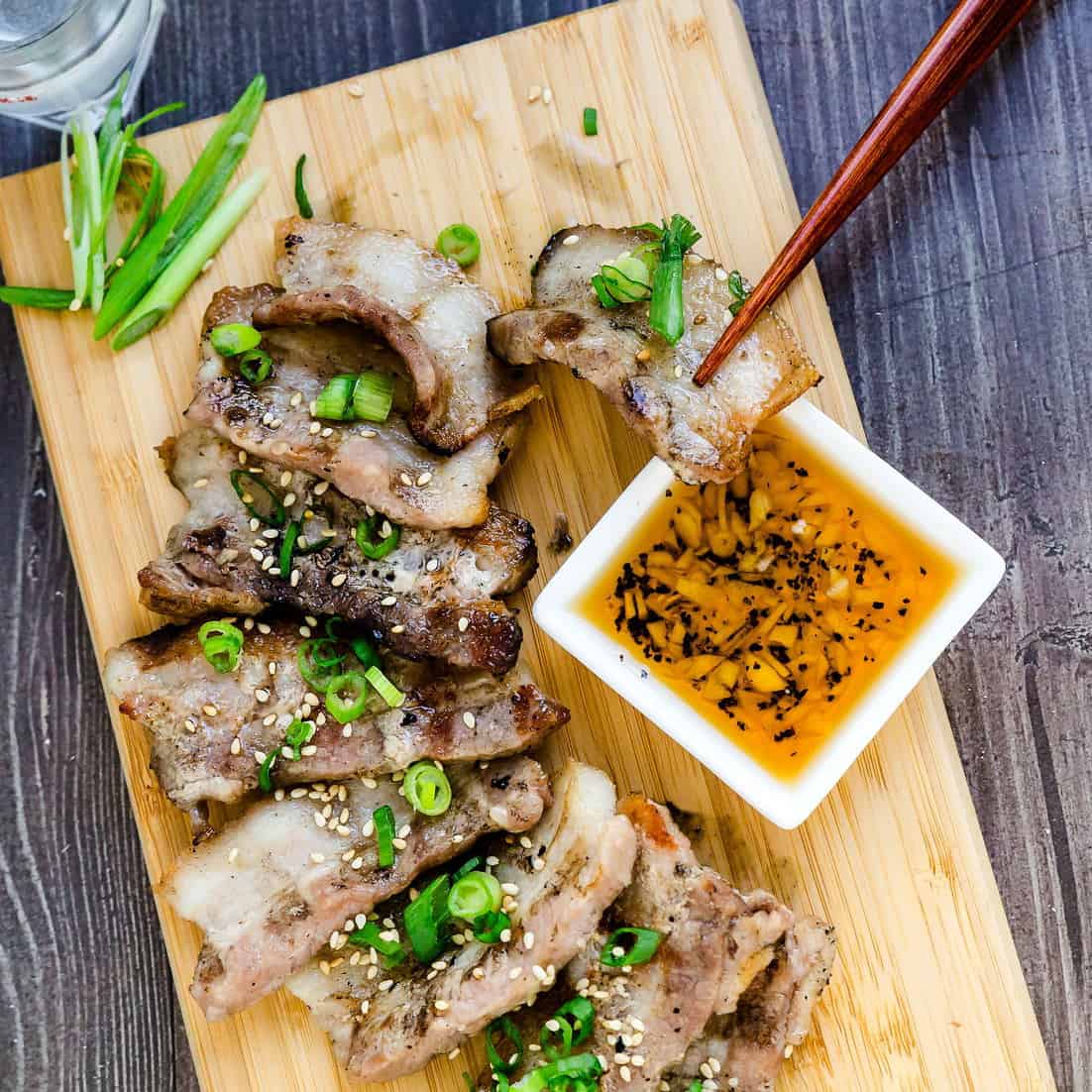 Sesame Oil and Salt: The Classic Combination
Sometimes, simplicity is the key to perfection. Sesame oil and salt, when combined, create a classic Korean BBQ sauce that allows the flavors of the grilled meat to shine through. The nutty aroma of sesame oil and the subtle seasoning of salt enhance the natural juiciness of the meats without overpowering them. Dip your perfectly grilled morsels into this sauce and experience the pure essence of Korean BBQ.
Get the RECIPE from Low Carbing Asian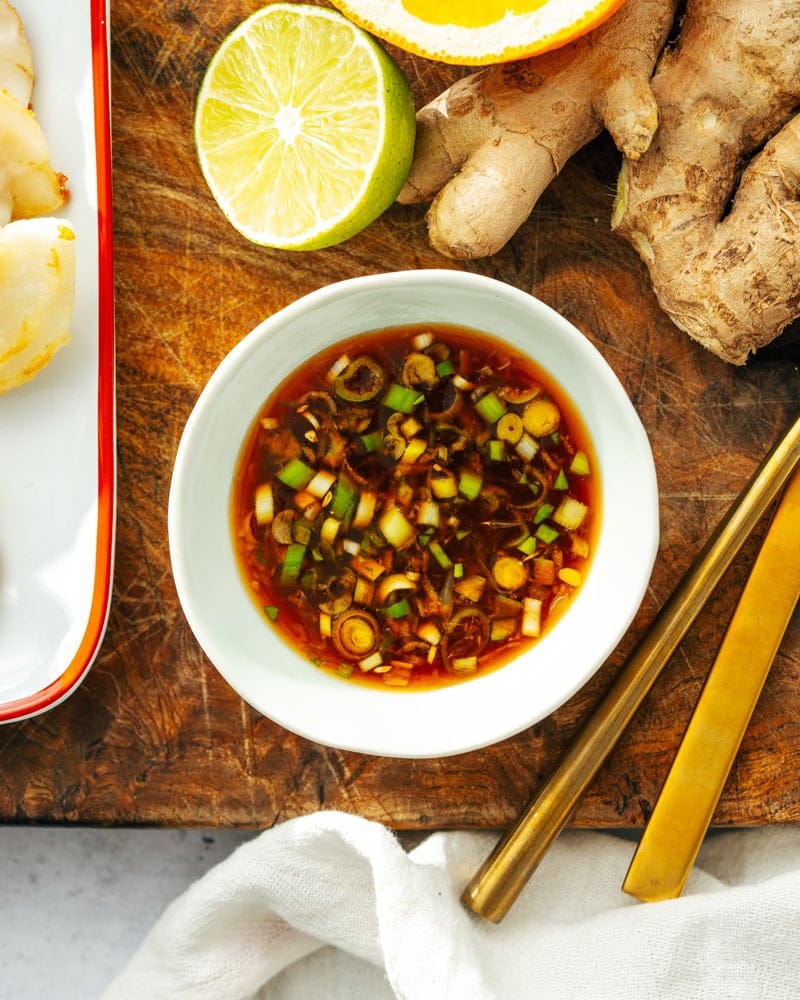 Ponzu: The Citrus Twist
While not traditionally Korean, ponzu sauce has gained popularity as a refreshing addition to Korean BBQ. Originating from Japan, this citrus-based sauce infuses the grilled meats with a tangy and zesty flavor. Made from a combination of citrus juice (typically yuzu or lemon), soy sauce, rice vinegar, and a touch of sweetness, ponzu cuts through the richness of the grilled meats and adds a delightful contrast. Its vibrant flavor profile makes it an ideal choice for those seeking a lighter alternative to the spicier sauces.
Get the RECIPE from A Couple Cooks
Doenjang: The Fermented Wonder
Doenjang, a fermented soybean paste similar to miso, offers a deep and earthy flavor to Korean BBQ. With its complex and intense umami taste, this sauce enhances the savory notes of the grilled meats. Mixing doenjang with some sesame oil, garlic, and a hint of honey creates a mouthwatering marinade or dipping sauce. Experimenting with the thickness of the sauce can provide a variety of tastes, making it a versatile option for Korean BBQ aficionados.
Get the RECIPE from Chili Pepper Madness
How to Make Ahead and Store
Many of these sauce recipes can be made ahead of time and stored in the refrigerator for a few days or even in the freezer. Simply check the individual recipes for full storing instructions and details on how to make ahead.
Did you try any of these Korean BBQ sauces?
If you loved this roundup of dipping sauces for Korean BBQ I would appreciate it so much if you would give this recipe a star review! Also, be sure to snap a picture of your finished dish and share it with me on Instagram using the hashtag #platingsandpairings and tagging me @platingsandpairings.
For more great Platings and Pairings recipes, be sure to follow me on Instagram, TikTok, Pinterest and Facebook.
5+ BEST Korean Barbecue Sauces
5+ delicious Korean Barbecue Sauces to try out! Whether you prefer the fiery kick of gochujang, the umami of ssamjang, or a more simple sauce like this Kecap Manis. So sweet and aromatic, this 3-ingredient sauce is easy to make and a must-have in your fridge!
Print
Pin
Ingredients
½

cup

soy sauce

½

cup

brown sugar or palm sugar

2

garlic cloves

(crushed and peeled)
Instructions
Place all ingredients in a small saucepan and bring to a boil over medium-high heat.

Reduce heat to medium-low and simmer uncovered, stirring occasionally, until the sugar has dissolved and the sauce begins to thicken, 10-15 minutes. (It should coat the back of a spoon, but note that it will continue to thicken as it cools.)

Strain the garlic from the sauce and allow to cool. Store in the refrigerator for up to 3 months.
Nutrition
Calories:
62
kcal
|
Carbohydrates:
15
g
|
Protein:
2
g
|
Fat:
1
g
|
Saturated Fat:
1
g
|
Polyunsaturated Fat:
1
g
|
Monounsaturated Fat:
1
g
|
Sodium:
814
mg
|
Potassium:
52
mg
|
Fiber:
1
g
|
Sugar:
14
g
|
Vitamin A:
1
IU
|
Vitamin C:
1
mg
|
Calcium:
16
mg
|
Iron:
1
mg