Looking to enhance your halibut dish? Try these 10+ delicious sauces! From classic lemon butter, to zesty chimichurri, and more! These are the BEST sauces for halibut.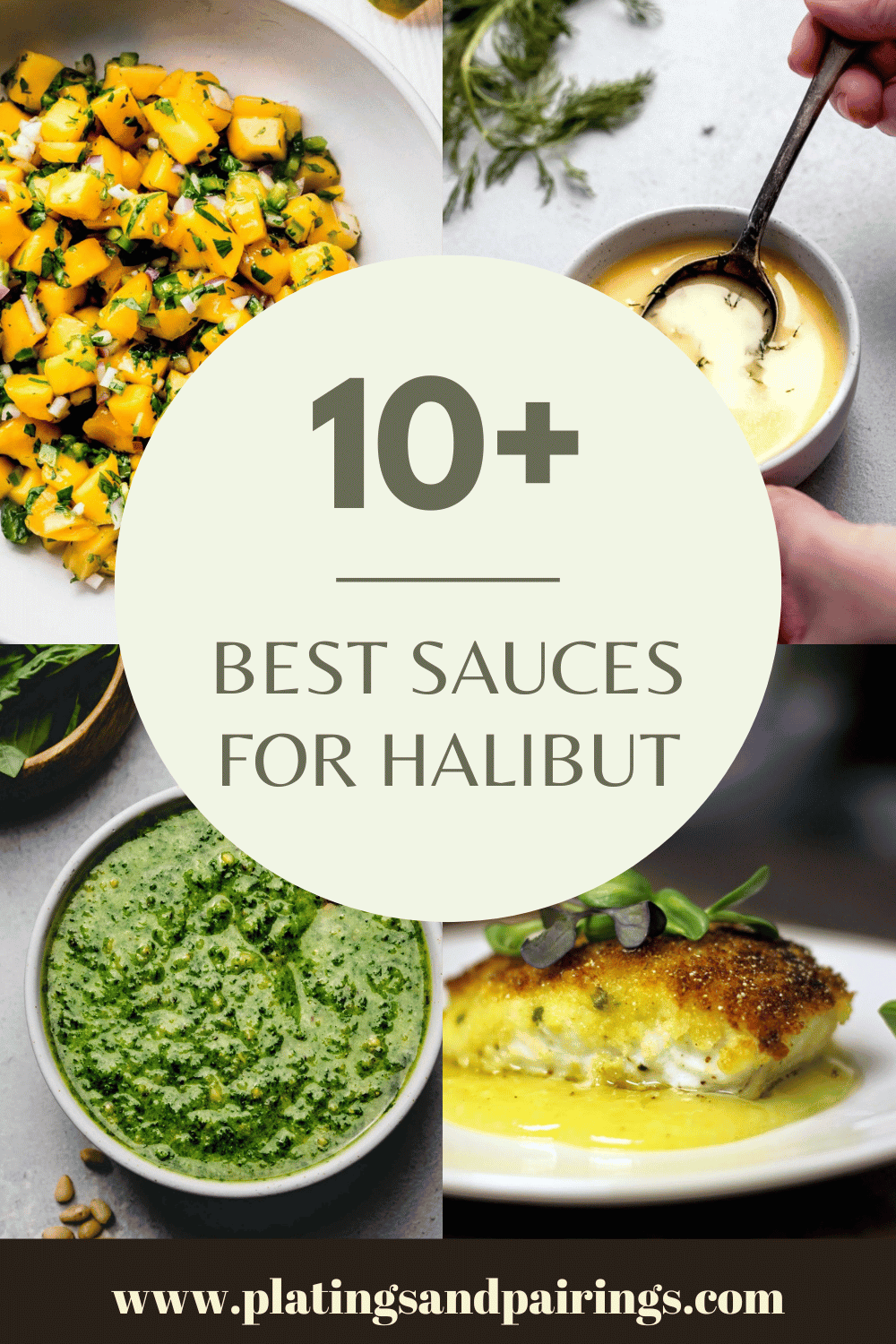 When it comes to cooking halibut, a versatile and delicate fish, the right sauce can take your dish from good to extraordinary.
Whether you prefer the simplicity of a lemon butter sauce or the exotic flavors of a Thai coconut curry, each option offers a unique taste that will enhance the delicate flavors of halibut.
Don't be afraid to experiment and discover your personal favorite among these delightful combinations. Get creative, have fun, and elevate your halibut dishes to new heights of culinary excellence.
PS – Don't forget about these 35+ tasty sides for halibut too!
The BEST Sauces for Halibut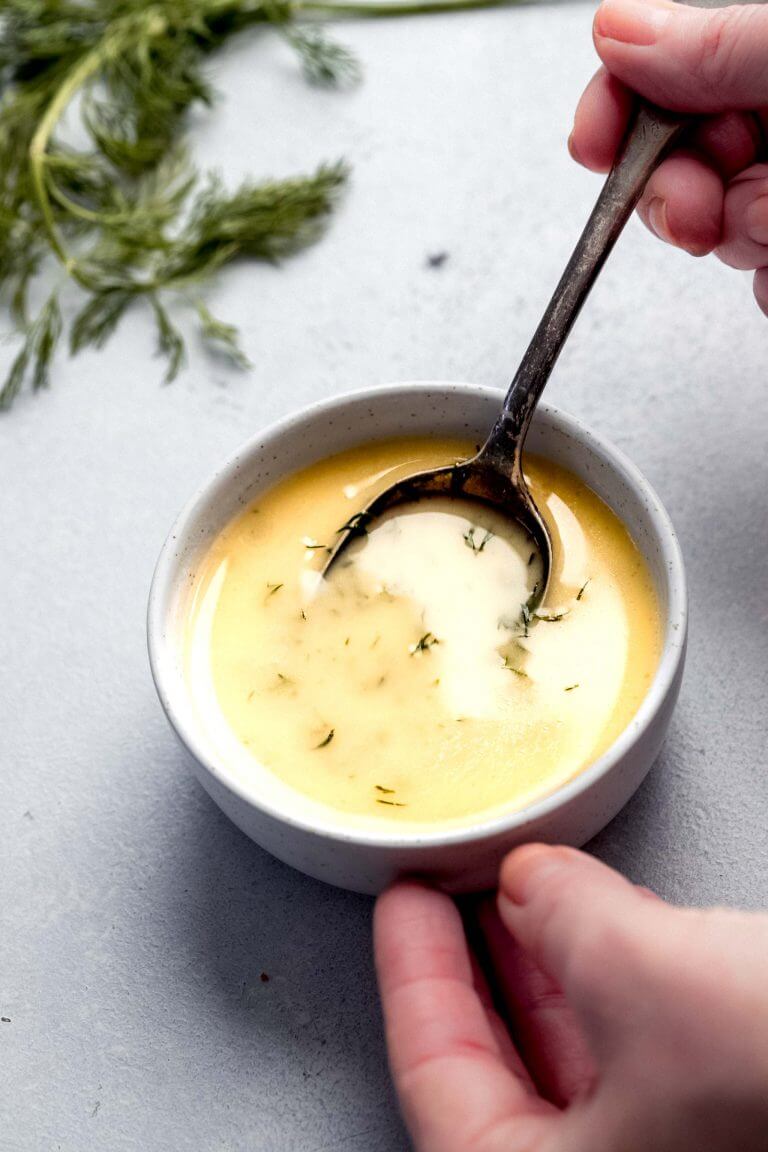 Lemon Butter Sauce:
The classic lemon butter sauce is a timeless companion to halibut. The tanginess of fresh lemon juice combined with the richness of melted butter creates a delightful balance that complements the delicate flavors of the fish. Add a sprinkle of fresh herbs like parsley or dill for an added burst of freshness.
Get the RECIPE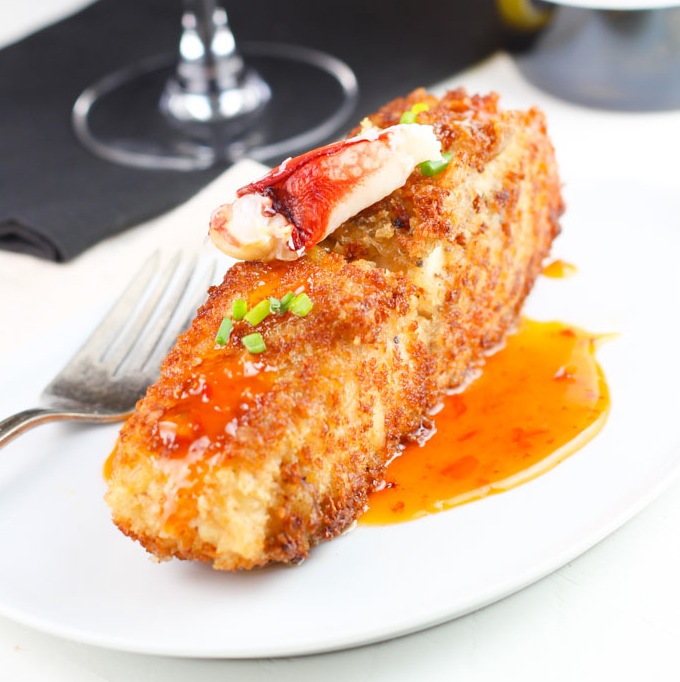 Chili Cream Sauce:
This Crab Encrusted Halibut recipe with Chili Cream Sauce is inspired by The Waterfront Depot in Florence, Oregon.
Get the RECIPE
Chimichurri Sauce:
Originating from Argentina, chimichurri sauce is a vibrant and herbaceous blend of parsley, garlic, oregano, and vinegar. Its zesty flavor adds a punch to your halibut while enhancing its natural taste. Drizzle this green sauce over grilled or baked halibut for a delicious twist.
Get the RECIPE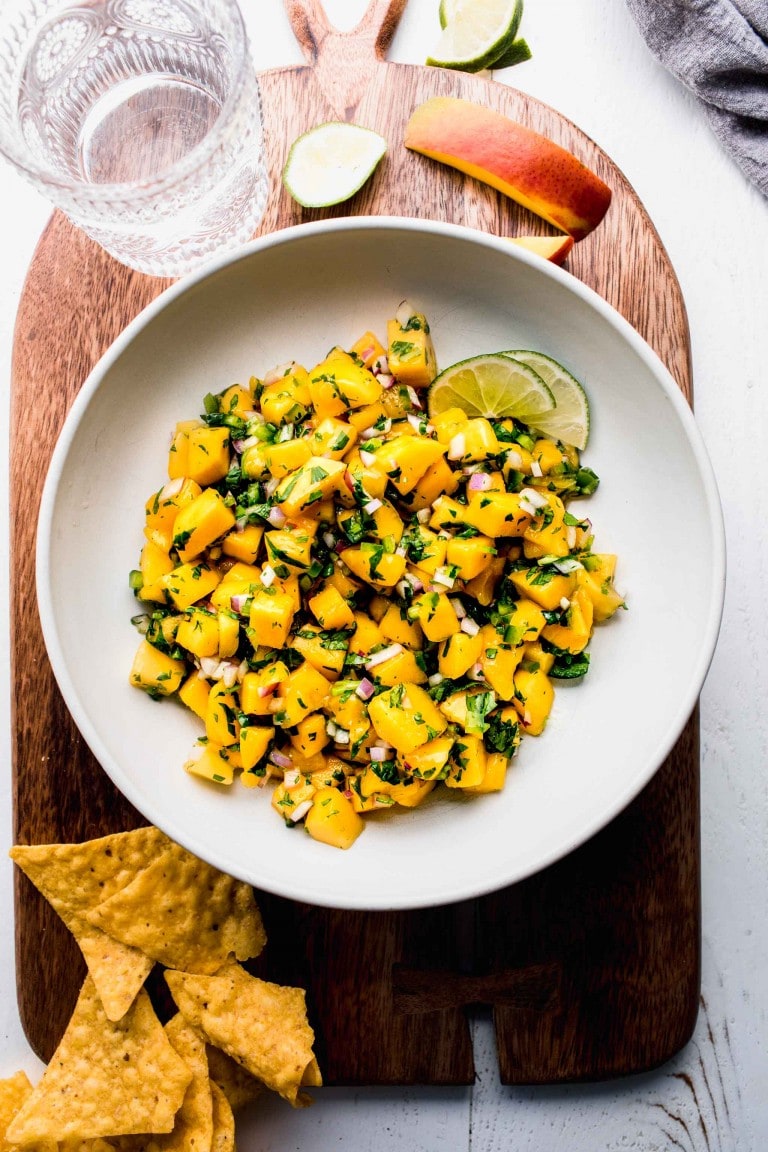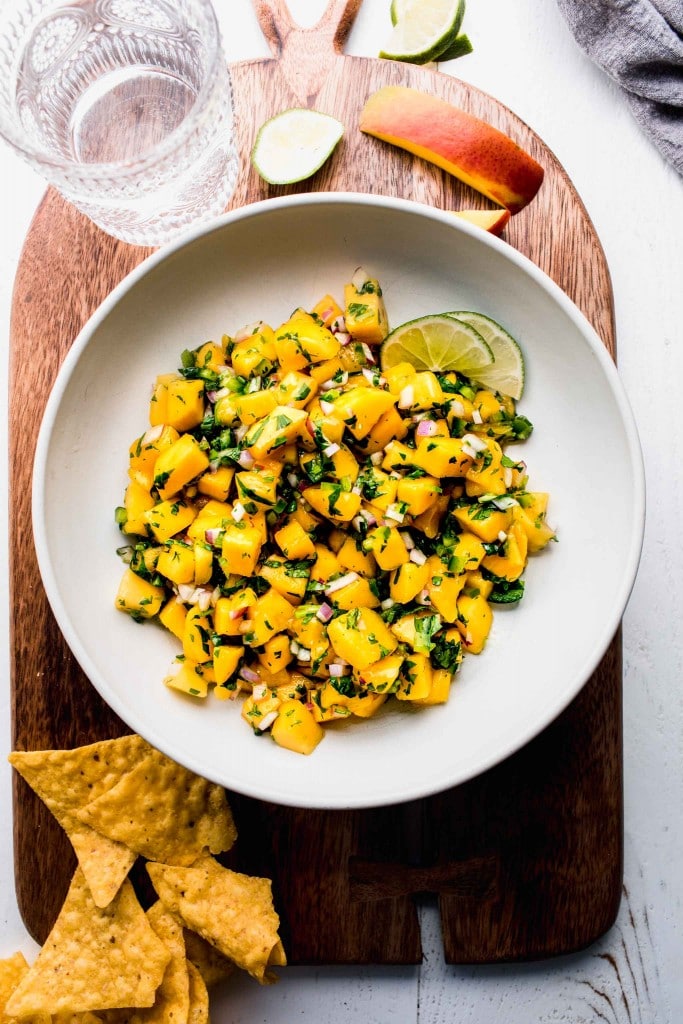 Mango Salsa:
For a tropical flair, consider topping your halibut with a refreshing mango salsa. Combining ripe mango chunks, diced red onion, jalapeño, cilantro, lime juice, and a pinch of salt creates a sweet and tangy salsa that beautifully complements the fish. The combination of flavors is both light and satisfying.
Get the RECIPE
Beurre Blanc:
A luxurious French sauce, beurre blanc, is a velvety emulsion of white wine, vinegar, shallots, and butter. Its smooth and creamy texture pairs wonderfully with halibut. The delicate acidity from the white wine cuts through the richness of the fish, resulting in a truly indulgent experience.
Get the RECIPE from The Owl with the Goblet
Tomato Basil Sauce:
Fresh and vibrant, a tomato basil sauce brings a burst of summer flavors to your halibut dish. Sauté ripe tomatoes, garlic, onions, and basil in olive oil until they break down into a rich sauce. Spoon this aromatic concoction over your halibut and enjoy the harmonious combination of flavors.
Get the RECIPE from Once Upon a Chef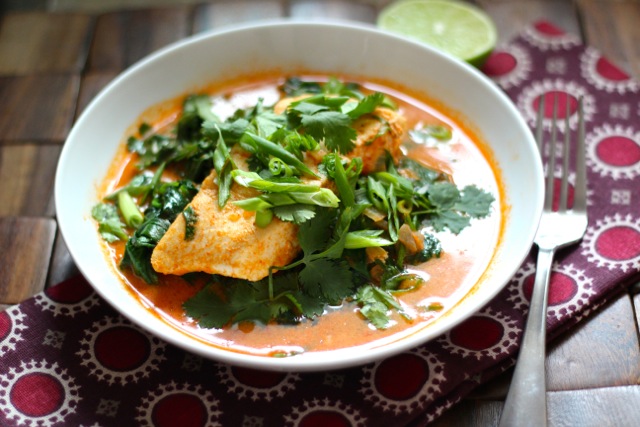 Thai Coconut Curry Sauce:
Transport your taste buds to the exotic flavors of Thailand with a creamy coconut curry sauce. Simmer coconut milk, red curry paste, ginger, and garlic to create a luscious base. Add halibut fillets to the simmering sauce and let them soak up the fragrant curry, resulting in a dish that is both spicy and comforting.
Get the RECIPE from Alaska from Scratch
Pesto Sauce:
An Italian classic, pesto sauce, made with fresh basil, pine nuts, Parmesan cheese, garlic, and olive oil, is a versatile accompaniment for halibut. Spread a dollop of pesto over your baked or grilled fish to infuse it with a burst of aromatic flavors.
Get the Pesto RECIPE
Hollandaise Sauce:
Indulge in the velvety richness of hollandaise sauce with your halibut. Made with egg yolks, butter, and lemon juice, this classic French sauce adds a luxurious touch to any dish. Drizzle the golden sauce over your halibut to create an elegant and flavorful combination.
Get the RECIPE from Downshiftology
Tarragon Cream Sauce:
Tarragon, with its unique anise-like flavor, brings a distinct taste to your halibut. Create a creamy sauce by infusing heavy cream with tarragon leaves and a touch of white wine. The result is a smooth and velvety sauce that adds depth and complexity to your dish.
Get the RECIPE from Savor the Best
How to Make Ahead and Store
Many of these halibut sauces can be made ahead of time and stored in the refrigerator for a few days or even in the freezer. Simply check the individual recipes for full storing instructions and details on how to make ahead.
Did you Make Any of These Sauces?
Please leave a comment and rating below, if you loved this round up of sauces that go with halibut. Also, be sure to snap a picture of your finished dish and share it with me on Instagram using the hashtag #platingsandpairings and tagging me @platingsandpairings.
HUNGRY FOR MORE? For more great Platings & Pairings recipes, be sure to follow me on Pinterest, TikTok, Facebook, YouTube and Twitter.
PS – Don't forget about these 35+ tasty sides for halibut too!
10+ BEST Sauces for Halibut
These are the 10+ BEST sauces for halibut! From classic lemon butter, to zesty chimichurri, and more. There's a sauce for everyone! Try this lemon butter sauce, made with dry white wine and fresh dill, is the upgrade your next halibut dish craves!
Print
Pin
Ingredients
¾

cup

dry white wine

(or dry vermouth)

3

Tablespoons

shallot

(minced)

2

Tablespoons

lemon juice

(fresh squeezed)

½

cup

unsalted butter

(cut into 6 pieces)

1 ½

Tablespoons

fresh dill

(chopped)

Salt and pepper

(to taste)
Instructions
Boil wine, shallot and lemon juice in a small saucepan over high heat until reduced to ¼ cup, about 6 minutes.

Reduce heat to low and add butter, one piece at a time, whisking until melted before adding more.

Remove pan from heat. Stir in dill.

Season to taste with salt and pepper.
Notes
If you don't have dill, you can still use this delicious recipe, just swap the dill ingredient out for parsley, basil or tarragon.
If your sauce is too thin, you can continue cooking it over low-medium heat and whisk in a few tablespoons of cornstarch and cold water to thicken it up a bit. Always start with a little and add as needed.
If you over season the sauce, Like I said before, less is more! When making sauces especially, it's super easy to season, taste, and season some more. To take down too much seasoning, you'll have to add in more bone broth and water to balance the flavors — then likely more cornstarch to thinking the mixture again. You'll then end up with LOTS of sauce.
If your sauce is too sour, then you probably just have a bit too much lemon juice in comparison to your other ingredients. Even that out by adding in a little more garlic, shallots, and white wine, then whisk together. Don't be afraid to taste your sauce while you cook to ensure you're getting the perfect flavors.
Nutrition
Calories:
124
kcal
|
Carbohydrates:
1
g
|
Protein:
1
g
|
Fat:
12
g
|
Saturated Fat:
7
g
|
Trans Fat:
1
g
|
Cholesterol:
31
mg
|
Sodium:
3
mg
|
Potassium:
36
mg
|
Fiber:
1
g
|
Sugar:
1
g
|
Vitamin A:
361
IU
|
Vitamin C:
2
mg
|
Calcium:
7
mg
|
Iron:
1
mg