Wondering what the best sides for spaghetti are? I've got you covered with this handy guide.
If someone asks "What's for dinner tonight" and you answer "Spaghetti," in my book, you're instantly upgraded to 🌟superstar🌟 status. Just like my Nana Lamancuso and her insanely delicious Sunday Gravy recipe (which I now make on the regular).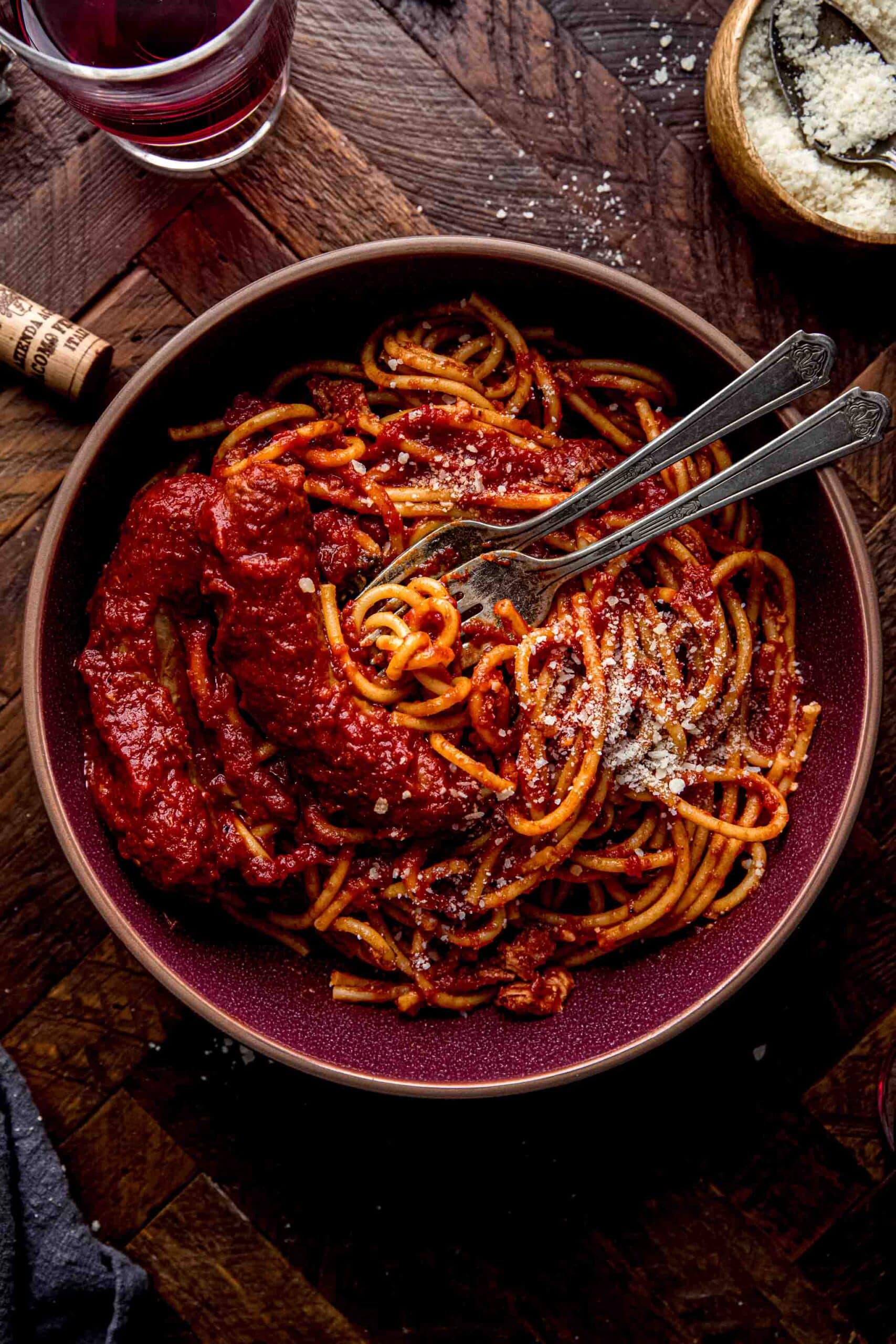 Spaghetti + Amazing Side Dish = PERFECTION!
When serving spaghetti for dinner, there are 4 essentials:
An amazing sauce – I love this easy marinara sauce, sun dried tomato pesto or vodka sauce.
Napkins. Lots of napkins. Especially when slurpy spaghetti is involved.
Wine. Here are 7 bottles that pair perfectly with pasta.
And, of course, some really yummy side dishes.
From classics such garlic bread and bruschetta, to healthier options such as sauteed spinach and grilled peppers, there are so many options.
So, let's dig in!
Keep reading to discover 35+ of the best sides for spaghetti.
The BEST Sides for Spaghetti
How to Make Ahead and Store
Many of these spaghetti side dish recipes can be made ahead of time and stored in the refrigerator for a few days or even in the freezer. Simply check the individual recipes for full storing instructions and details on how to make ahead.
Did you Make Any of These Spaghetti Side Dishes?
Please leave a comment and rating below, if you loved this round up of sides for spaghetti. Also, be sure to snap a picture of your finished dish and share it with me on Instagram using the hashtag #platingsandpairings and tagging me @platingsandpairings.
HUNGRY FOR MORE? For more great Platings & Pairings recipes, be sure to follow me on Pinterest, TikTok, Facebook, YouTube and Twitter.