Wondering what the best dipping sauces for mozzarella sticks are? I've got you covered with this handy guide of 12+ easy sauce recipes.
Elevate your mozzarella stick game with these 13 irresistible dipping sauces. From the classic marinara to the tangy BBQ and unique Asian fusion, there's a dipping sauce for every palate.
Whether you prefer a kick of spice, a burst of sweetness, or a creamy and indulgent experience, these sauces will take your mozzarella stick snacking to new heights.
So go ahead, get dipping, and enjoy the cheesy deliciousness!
PS – These dipping sauces are not only delicious with mozzarella sticks, but they're also great with pizza, toasted ravioli, chicken tenders and chicken wings too!
The BEST Mozzarella Stick Dipping Sauces
Marinara:
Starting off with a classic, marinara sauce is a timeless choice for mozzarella sticks. Its rich tomato base, enhanced with garlic, herbs, and a touch of sweetness, complements the cheesy goodness perfectly.
Get the RECIPE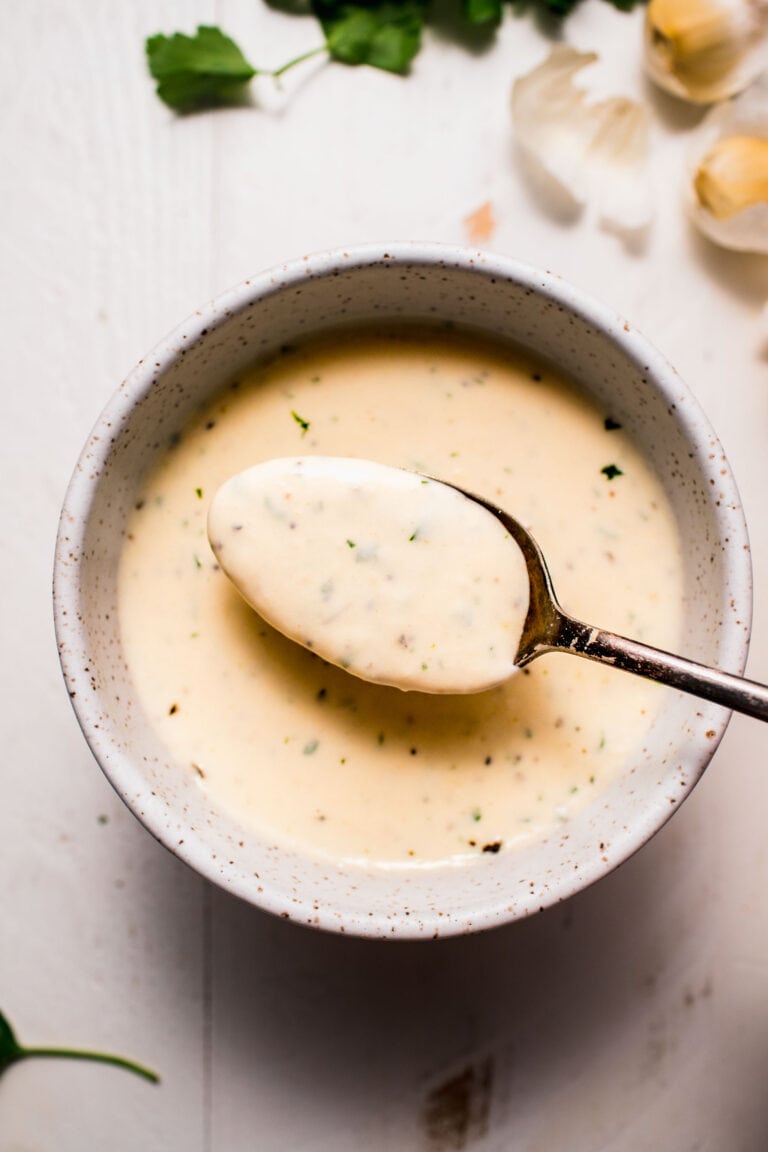 Creamy Garlic:
Indulge in the decadence of a creamy garlic sauce. This velvety delight, made with butter, garlic, and cream, provides a rich and savory experience that pairs flawlessly with mozzarella sticks.
Get the RECIPE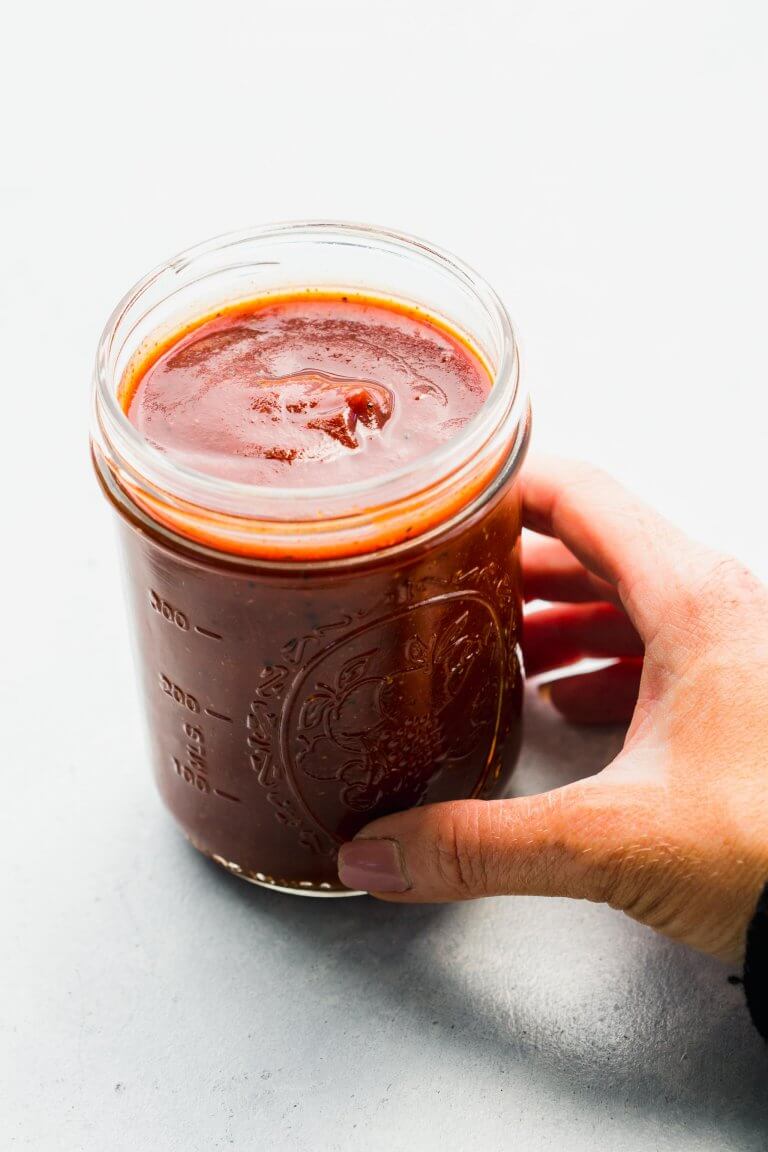 Tangy BBQ:
Add a twist to your mozzarella sticks with a tangy barbecue sauce. Its smoky flavor and slight sweetness will provide a delightful contrast to the creamy cheese, resulting in a lip-smacking combination.
Get the RECIPE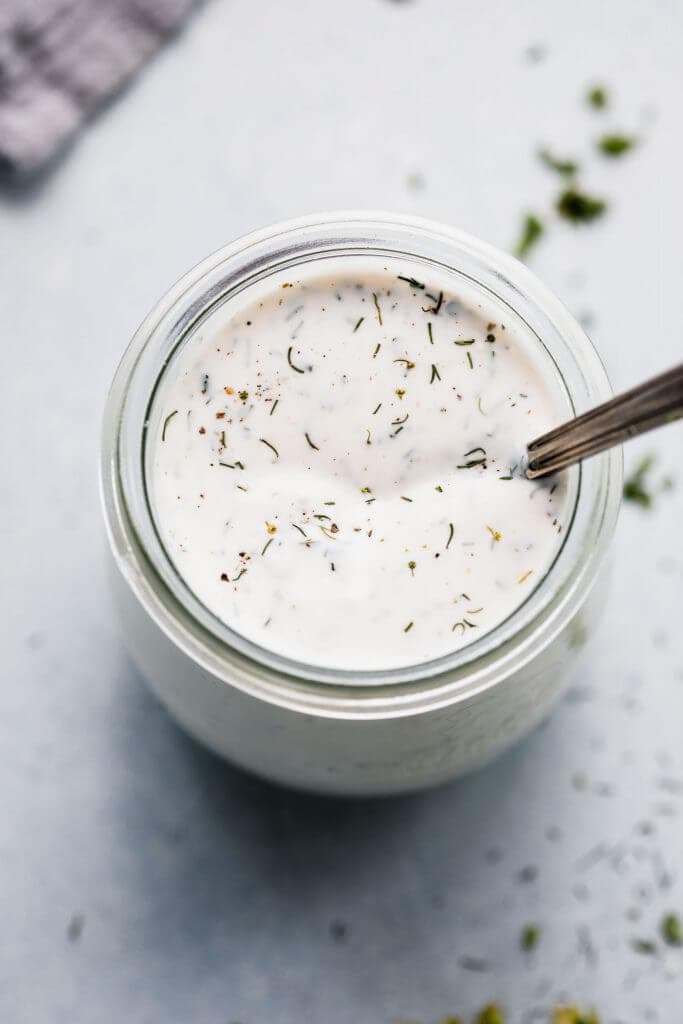 Creamy Ranch:
Ranch dressing lovers, rejoice! The cool and creamy goodness of ranch complements the warm mozzarella sticks beautifully. The blend of herbs and buttermilk in ranch dressing adds a refreshing element to the indulgent snack.
Get the RECIPE
Zesty Pesto:
Bring a taste of Italy to your mozzarella sticks with zesty pesto sauce. Made with fresh basil, garlic, pine nuts, Parmesan cheese, and olive oil, this vibrant sauce infuses your cheesy delights with a burst of aromatic flavors.
Get the RECIPE
Honey Mustard:
Strike a perfect balance between sweet and tangy by dipping your mozzarella sticks into a honey mustard sauce. The combination of smooth honey and zesty mustard creates a harmony that will leave you craving more.
Get the RECIPE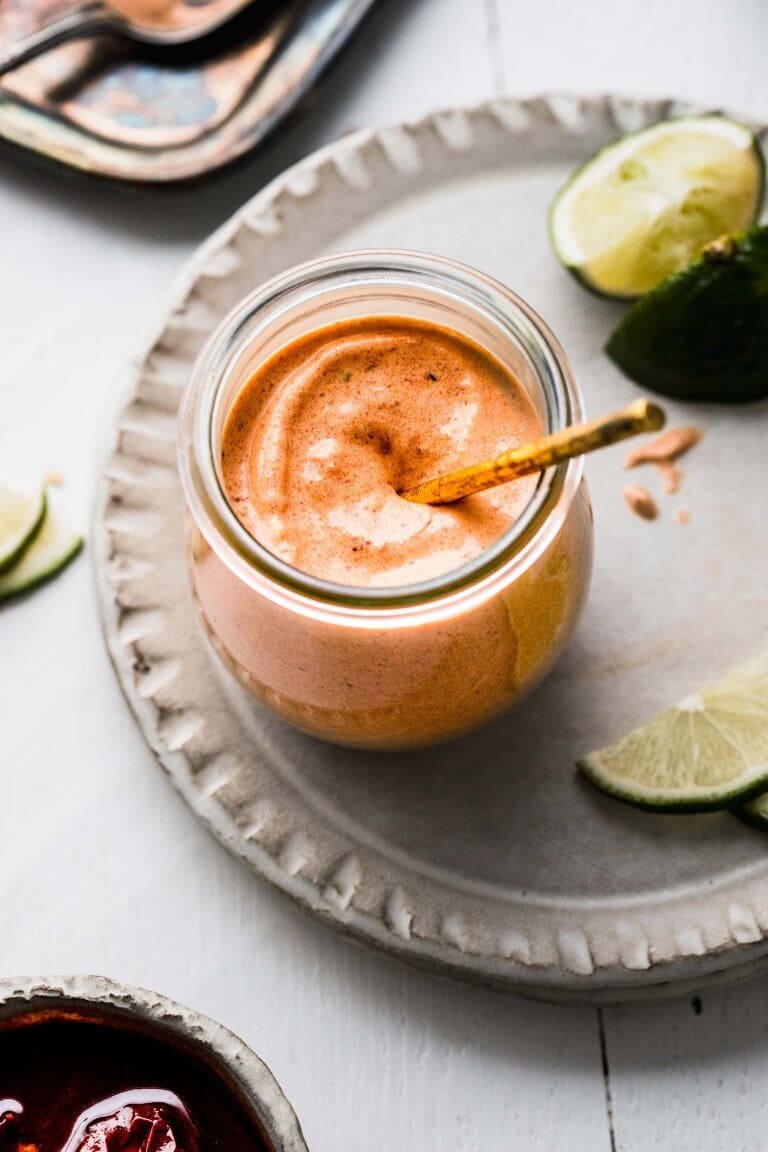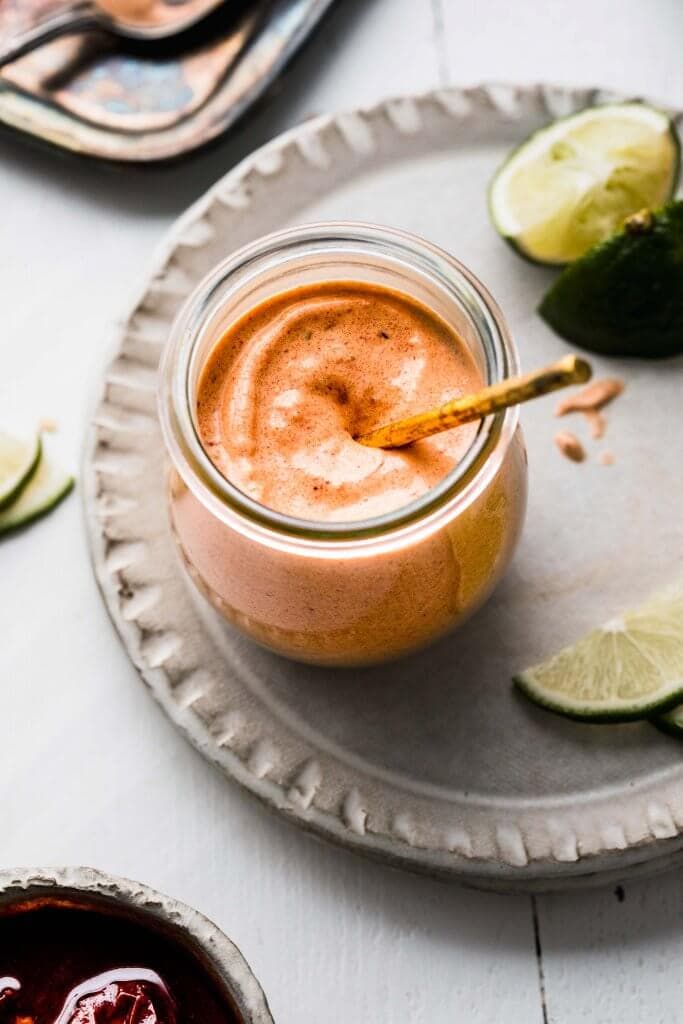 Smoky Chipotle:
Add a touch of smoky heat to your mozzarella sticks with a chipotle sauce. Made from chipotle peppers, adobo sauce, mayonnaise, and lime juice, this spicy, smoky delight brings a Southwestern flair to your snack time.
Get the RECIPE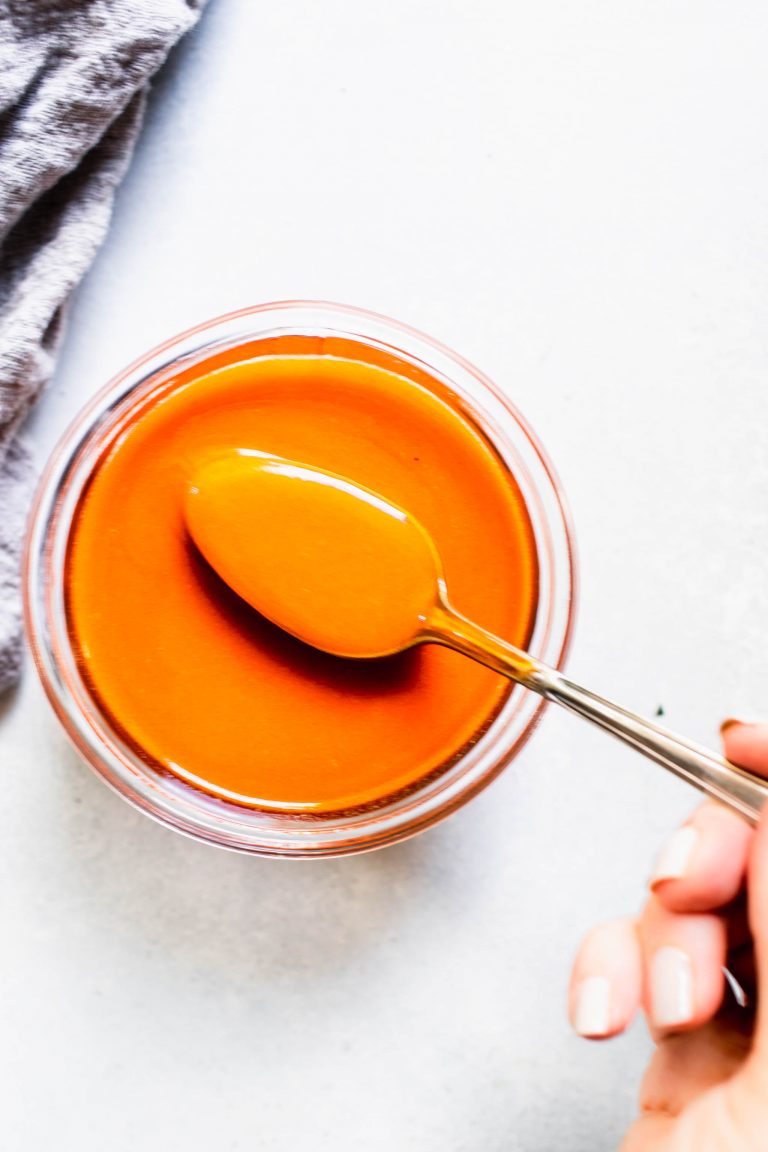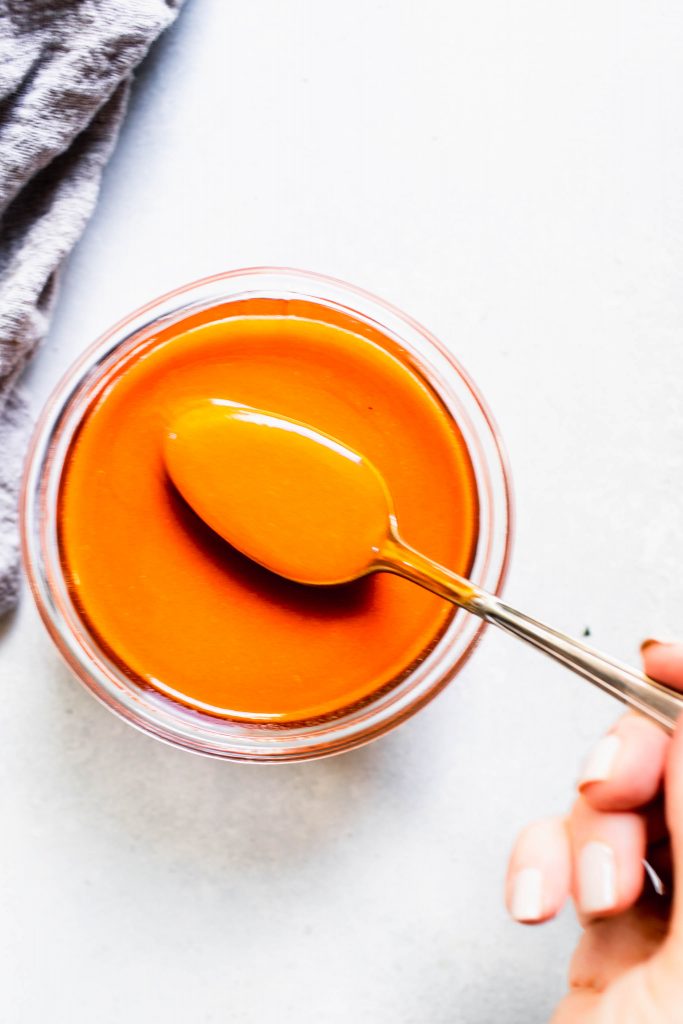 Buffalo Sauce:
Fans of Buffalo wings will love this tangy and spicy option. Buffalo sauce, made with hot sauce, melted butter, and a touch of vinegar, gives your mozzarella sticks a fiery kick that's hard to resist.
Get the RECIPE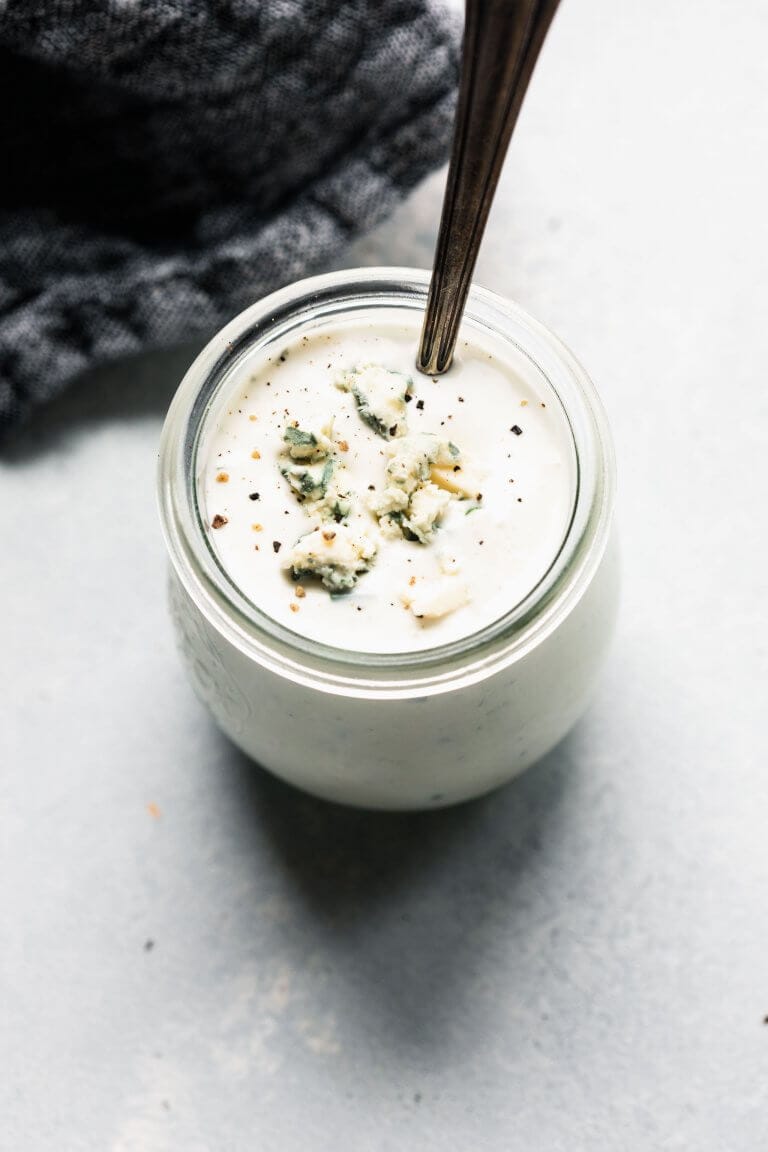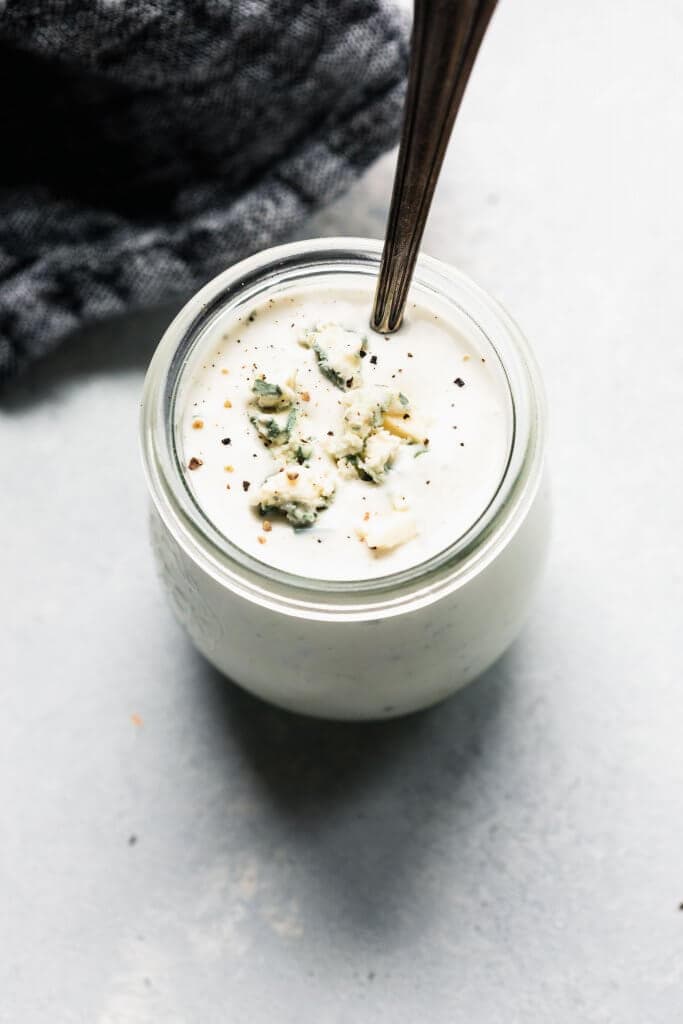 Creamy Blue Cheese:
Pair the creaminess of blue cheese with the cheesy goodness of mozzarella sticks. The distinct flavor of blue cheese provides a unique and indulgent dipping experience that will leave you wanting more.
Get the RECIPE
Diavolo Sauce:
Diavolo sauce is a fantastic option for dipping mozzarella sticks. Diavolo, meaning "devil" in Italian, is a spicy tomato-based sauce that adds a fiery kick to your snack. The combination of crushed tomatoes, garlic, red pepper flakes, and herbs creates a bold and intense flavor profile that pairs exceptionally well with the mild and creamy mozzarella sticks.
Get the RECIPE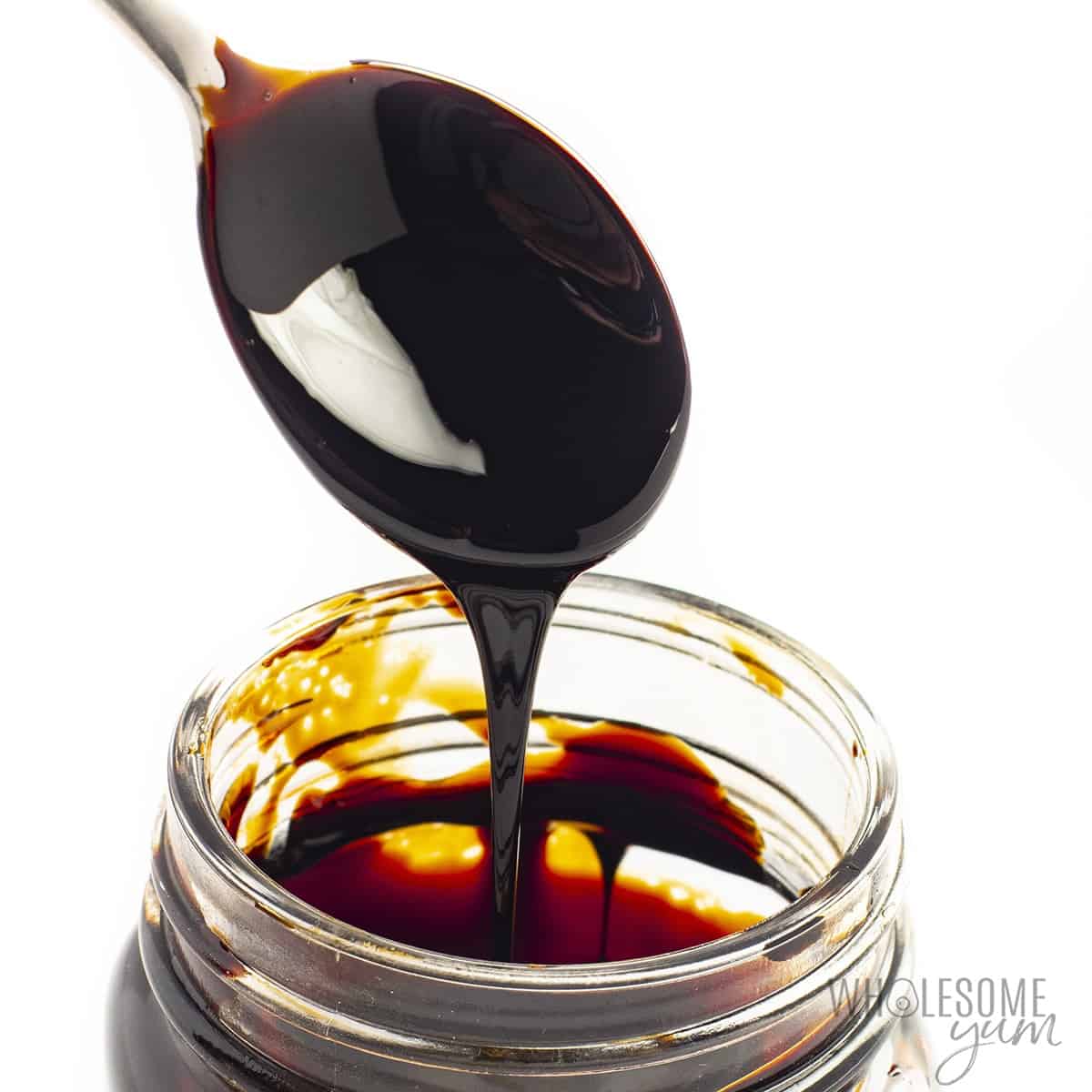 Balsamic glaze:
For a more unique flavor, try balsamic glaze as a dipping sauce. It's a bit sweet and tangy.
Get the RECIPE from Wholesome Yum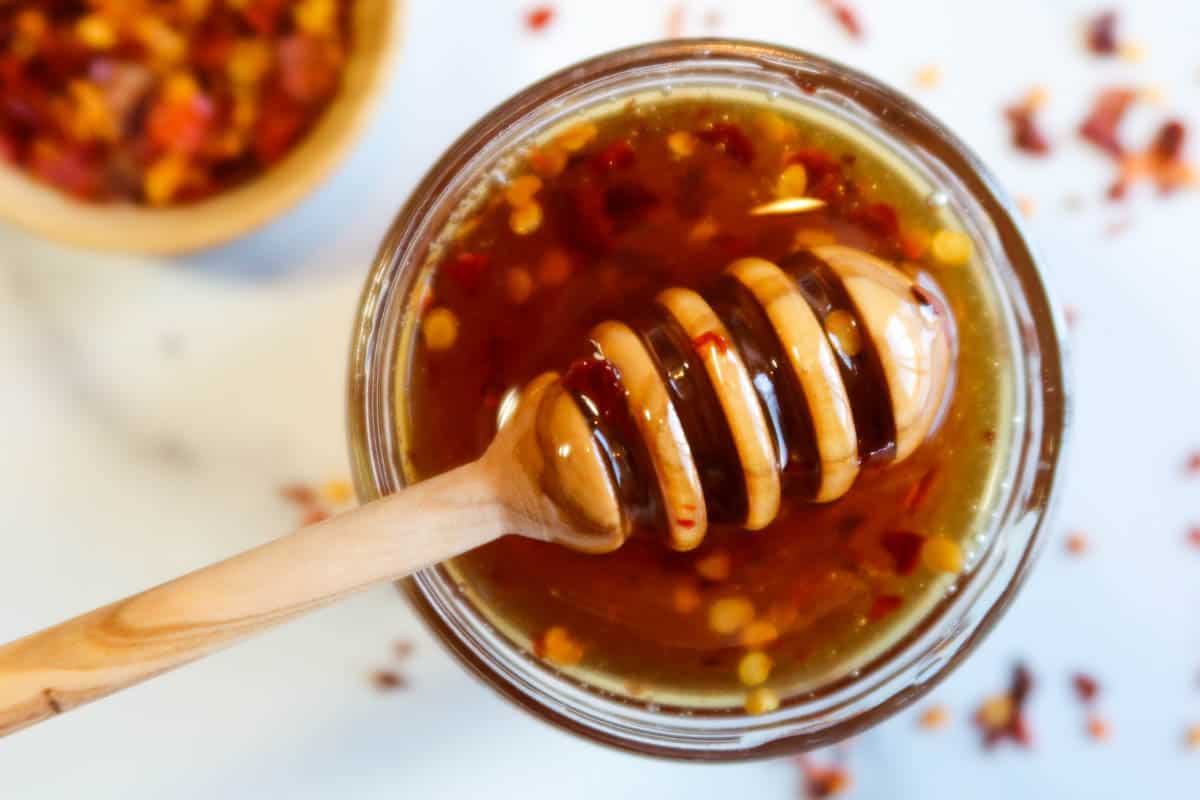 Hot Honey:
Honey infused with chili pepper flakes for a sweet and hot combo!
Get the RECIPE from Garlic Salt and Lime
How to make ahead and store
Many of these dipping sauce recipes can be made ahead of time and stored in an airtight container in the refrigerator for a few days. Simply check the individual recipes for full storing instructions and details on how to make ahead.
What to serve with mozzarella sticks
Did you make any of these mozzarella stick dipping sauce recipes?
Please leave a comment and rating below, if you loved this round up of delicious dipping sauces for mozzarella sticks. Also, be sure to snap a picture of your finished dish and share it with me on Instagram using the hashtag #platingsandpairings and tagging me @platingsandpairings.
HUNGRY FOR MORE? For more great Platings & Pairings recipes, be sure to follow me on Pinterest, TikTok, Facebook, YouTube and Twitter.
12+ BEST Sauces for Mozzarella Sticks
Wondering what the best dipping sauces for mozzarella sticks are? I've got you covered with this handy guide of 12+ easy sauce recipes. Try this easy 30 Minute Marinara Sauce. Using basic ingredients & only 1 pot.
Print
Pin
Ingredients
2

Tablespoons

extra-virgin olive oil

3

cloves

garlic

(minced)

1

28-ounce

can San Marzano whole tomatoes

(with juices)

1

large fresh basil sprig

1/2

teaspoon

dried oregano

1

teaspoon

kosher salt

(plus additional, to taste)

½

teaspoon

sugar

(plus additional, to taste)

Pinch

of red pepper flakes

(optional)
For Serving (optional):
Cooked Pasta

Chopped Basil
Instructions
In a medium, heavy-bottomed saucepan, heat the olive oil over medium-high heat. Add the garlic and saute about 30 seconds, until fragrant.

Add the tomatoes (with their juices), basil sprig, oregano, sugar, salt, and red pepper flakes (if using).

Bring the sauce to a simmer over medium-high heat. Then reduce the heat to medium-low, cover and continue to simmer for 20 to 30 minutes, stirring occasionally, and using a sturdy spoon to crush the tomatoes as they cook.

Remove and discard the basil sprig. Season with additional salt and sugar, to taste. (If you prefer a smooth sauce, you can also purée it with an immersion blender, blender or food processor until it reaches your desired consistency.)
Notes
This sauce keeps well, covered and refrigerated, for up to 5 days. Freeze it for up to 3 months.
Note: Amount of sugar needed will depend on the sweetness of your tomatoes, so be sure to season to taste.
Nutrition
Calories:
67
kcal
|
Carbohydrates:
1
g
|
Protein:
1
g
|
Fat:
7
g
|
Saturated Fat:
1
g
|
Sodium:
582
mg
|
Potassium:
9
mg
|
Sugar:
1
g
|
Vitamin C:
1
mg
|
Calcium:
4
mg