This handy guide will help you find over 35+ easy soup recipes to make for the chilly winter months! From creamy soups, to healthy soups, and the BEST easy chicken soup recipe! Many use only a few ingredients.
Soup season is here!
And I couldn't be happier.
I love soup. I love making it, I love eating it, and I love stashing away some leftovers so that I can enjoy it as an easy lunch throughout the week.
Today I'm sharing my best tips for making soup, as well as 35+ of my favorite soup recipes. In addition to classics like Italian Wedding Soup and Butternut Squash Bisque, you'll some fun + unique soup recipes like French Onion Soup Dumplings, Udon Noodle Soup, and Cabbage Roll Soup. I'm obsessed with each and every one of these recipes, and I hope you will be too!
All of these soup recipes are super EASY to put together, whether it's in the instant pot, in the slow cooker, or on the stove. Plus, they don't require a lot of ingredients or steps to prepare!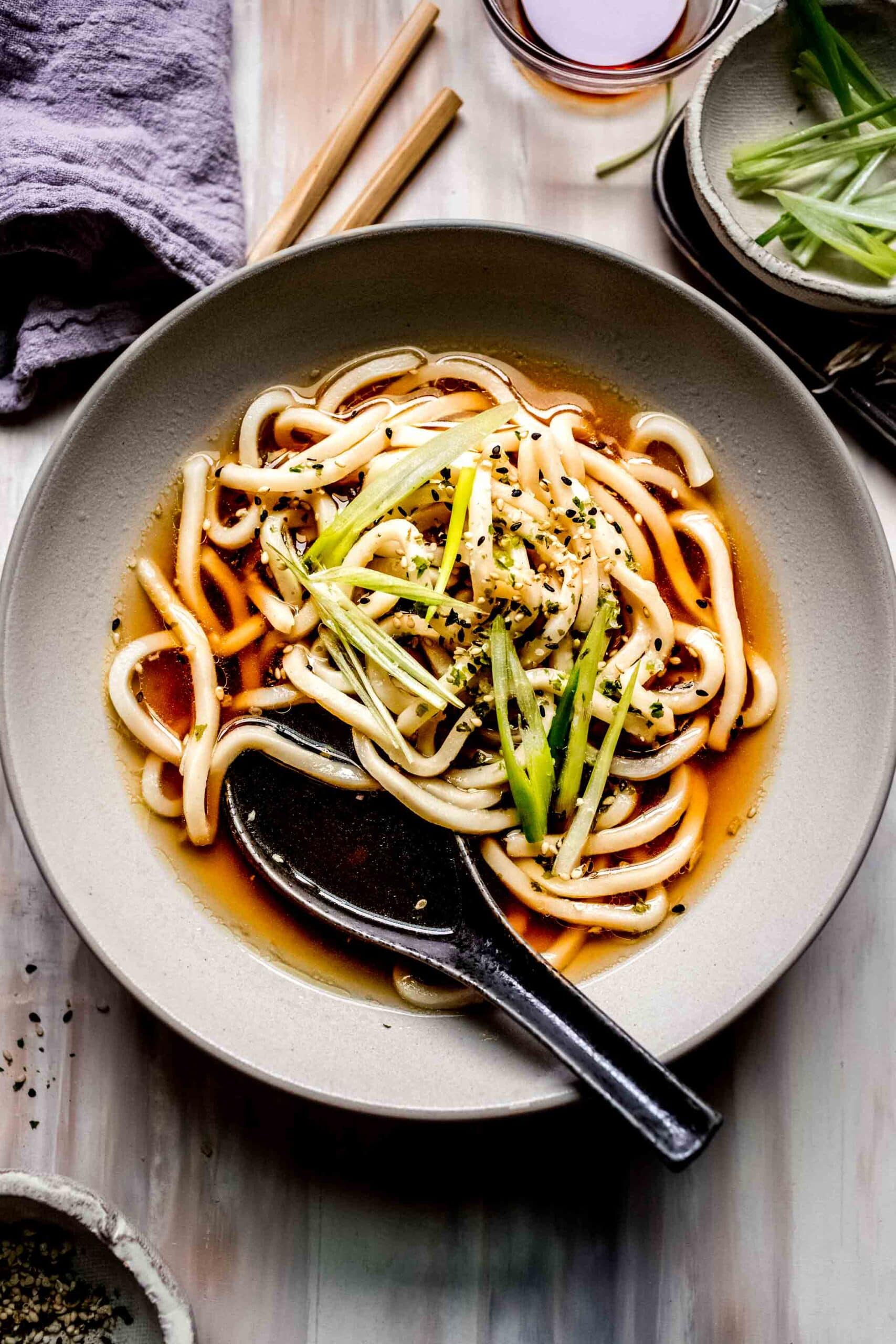 Best Tips for Making Soup Recipes
1. Use homemade broth. I like to use homemade Instant Pot Bone Broth or Slow Slow Cooker Bone Broth to save money and add extra nutrients and flavor to my soups. If not using homemade stock, I prefer to use low-sodium stock so that I can control the amount of salt in the finished soup.
2. Season as you go. Because broth and stock can vary so much in their sodium levels, I like to season as I'm browning the vegetables for the soup, as well as at the end. Don't be afraid to add in a generous pinch of salt and pepper.
3. Make a double batch. Soups reheat really well and are great for easy lunches. In each of my recipes, you can easily use the recipe card to adjust the serving size. Most soup recipes also keep very well in the freezer.
4. Thickening soup. If you find that you would like your soup to have a thicker texture there are a few options. If your soup has beans or potatoes, simply mash some of them up with a fork to thicken the texture. For creamy soups, simply make a slurry by whisking 1 Tablespoon of water with 1 Tablespoon of cornstarch. Add it to your soup and heat through until thickened.
Favorite Soup Recipes
Chicken Soup Recipes
Chili Recipes
How to Make Ahead and Store
Many of these soup recipes can be made ahead of time and stored in the refrigerator for a few days or even in the freezer. Simply check the individual recipes for full storing instructions and details on how to make ahead.
What to Serve with Soup
More Soup Recipes
Did you Make Any of These Recipes?
Please leave a comment and rating below, if you loved these soup recipes. Also, be sure to snap a picture of your finished bowl and share it with me on Instagram using the hashtag #platingsandpairings and tagging me @platingsandpairings.
HUNGRY FOR MORE? For more great Platings & Pairings recipes, be sure to follow me on Pinterest, TikTok, Facebook, YouTube and Twitter.
Be sure to check out these creamy soup recipes and Italian soup recipes too!